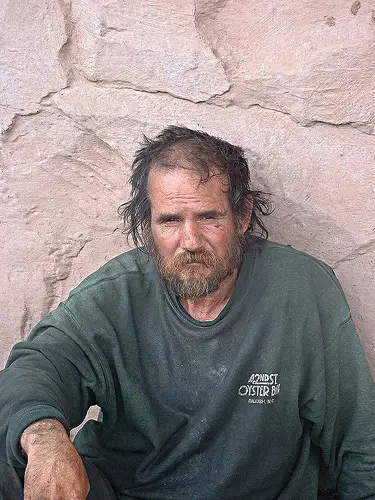 I'm sorry, folks, but I'm just a little surly right now.
I just finished reading an article at Cracked.com that my son showed me entitled: 5 Things Nobody Tells You About Being Poor.
Apparently, the piece was written by a self-professed member of America's "working poor." Unfortunately, it was full of specious assertions, excuses, cop-outs, and lame defenses for why it's "incredibly difficult" to get away from that situation.
Judging by the numerous comments, most of Cracked's readership were in complete agreement with the author's assertion that those struggling to make ends meet have virtually no hope of ever escaping their predicament because, if you read between the lines, their unfortunate condition in life is essentially out of their hands; their fate, hopelessly sealed.
Of course, people who buy that defeatist line of thinking usually end up creating a self-fulfilling prophecy. So I created this quick counterpoint for my son, explaining why the Cracked piece is, well … cracked:
1. There's an industry that profits by keeping you poor.
The Cracked rationale: People who can't pay their bills have no choice but to go to a payday loan company that charges a fortune in interest.
Alternative excuse that didn't make the cut: Congress hasn't passed a law yet making it illegal for payday loan companies to force people to live beyond their means.
Why Cracked is cracked: I realize this is kind of obvious, but it doesn't cost "the working poor" anything extra when they spend less than they earn. Not one cent.
2. No credit can be just as damaging as bad credit.
The Cracked rationale: "Having no credit will stop you from getting a loan or an apartment just as fast as having bad credit."
Alternative excuse that didn't make the cut: "Everybody checks your credit — if I want cable TV, I have to pay $310 worth of start-up fees." (Oh, wait … that made the cut too.)
Why Cracked is cracked: There is nothing stopping the working poor from getting a secured credit card, using it responsibly, and building a rock solid credit history.
3. Your next expensive disaster is right around the corner.
The Cracked rationale:"Shit happens, always at the exact worst time."
Alternative excuse that didn't make the cut:How can you expect anyone to have money available for a rainy day when they're paying for satellite television service they can't afford?
Why Cracked is cracked: Stuff happens to everybody at the worst time — poor and rich. It's called "life." And it's why financially responsible members of the working poor put aside a little money each month into an emergency savings fund.
4. You get charged for using your own money.
The Cracked rationale: "Meticulous, flawless record keeping is the difference between surviving and having the bank seize your next paycheck."
Alternative excuse that didn't make the cut: It's impossible to set aside 30 minutes a week to balance a checkbook when there are so many great shows on satellite television.
Why Cracked is cracked: Folks … if you're having trouble adding and subtracting, buy a calculator.
5. You're always in survival mode.
The Cracked rationale: "Down here, at this level, you take what you can get. The journey (out of poverty) is like trying to go from the Earth to the Moon."
Alternative excuse that didn't make the cut:Not applicable.
Why Cracked is cracked: Nobody said life is easy. Even so, countless members of the working poor sacrifice and move up the economic ladder everyday. Well … at least the ones who aren't busy making lame excuses.
Photo Credit: Arturo Avila