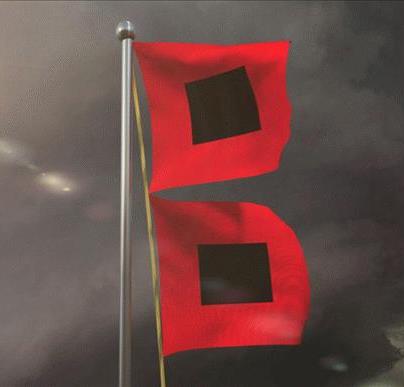 It's time to sit back, relax and enjoy a little joe …
Welcome to another rousing edition of Black Coffee, your off-beat weekly round-up of what's been going on in the world of money and personal finance.
I hope everybody had a wonderful week. And with that, let's get right to this week's commentary, shall we?
The result of the inflation was to undermine the foundations of German society in a way which neither the war, nor the revolution of November 1918, nor the Treaty of Versailles had ever done. The real revolution in Germany was the inflation, for it destroyed not only property and money, but faith in property and the meaning of money.
– Alan Bullock, Hitler: A Study in Tyranny
If it weren't for electricity, we'd all be watching television by candlelight.
– George Gobel
Credits and Debits
Debit: Did you see this? At least 20 million American households — that's roughly 1 in 6 homes — are behind on their power bills as soaring electricity prices spark what Bloomberg is calling the worst-ever crisis in late utility payments. Uh oh. Here's hoping those households don't depend on an EV to get to work.
Debit: The "good" news is an Executive Order was issued that forgives Americans with $10,000 in US federal student loan debt, thereby making suckers of everyone who went to college and paid their own way or already paid off their student loans, as well as those never went to university. Frankly, I'm not sure how such a decree is even constitutional. Doesn't the "power of the purse" belong to the House? Twas a time when fiscal laws had to originate there. Oh, well. In the meantime, consumers can expect higher inflation, while taxpayers get stuck with the bill. Although, ironically, many college grads – and their professors – say otherwise …
Debit: Believe it or not, skyrocketing utility prices are an even bigger problem on the other side of the pond. It's bad enough that the German producer price index climbed 37% last month. On Monday, the already skyrocketing price of electricity climbed another 25% – yes, in a single day. This was after select zinc and aluminum smelters in the European Union announced they were shutting down due to excessive energy costs. You can bet the impacts of these runaway energy prices will be more broadly felt when Europe's winter freeze finally arrives.
Debit: Speaking of freezes, a survey of 700 US executives reveals that 52% of them have implemented a hiring freeze, and half are either actively considering or planning to reduce headcount. The survey also found that more than 40% of them are rescinding job offers, while a similar total are reducing or eliminating sign-on bonuses. Yikes. Let's just hope any headcount reductions end up bypassing America's under-appreciated technical workforce, most of whom put in extremely long hours under incredibly harsh conditions slaving their days – and nights – away for "the man." If you don't believe me, watch this:
Credit: Meanwhile, the overall average cost to own and operate a new car in 2022 is $10,728 on an annual basis – that's $894 per month. Wow. That's an 11% increase over last year, when the annual cost of owning a new car was $9666, or $806 per month. For those of you interested in the dirty details, the study included taxes and depreciation, as well as finance, fuel, insurance, license, and maintenance costs over a five-year period; it also assumed the vehicle was driven 15,000 miles per year. With that in mind, at nearly $900 per month, is it any wonder some car owners are struggling to make ends meet?
Credit: By the way, the study also found that it would cost drivers of gas-powered vehicles approximately $2700 a year to fuel up, while owners of electric vehicles that charge at home would need around $600 a year to charge that vehicle to cover the same distance, marking a difference of $2100 annually. On the other hand, the study didn't take into account other intangibles, like insurance or the potential time costs that are spent waiting to charge up on longer trips – if power is even available. And if you think electricity costs won't increase as more EVs begin using the power grid, well … then you probably also believe that dogs can surf too. Oh, wait …
Credit: According to macro analyst Tom Luongo, you can thank this global energy market chaos on the Davos elites, whose "entire agenda is based on selling the lie that we have to spend hundreds of trillions of dollars to combat climate change and marry that with a Minority Report style, AI-driven, technocratic surveillance state fueled by CBDCs; (but) under that rubric there is also no need for a reserve currency, the Fed, or the banks it ultimately serves. So if you think they're not capable of taking rates to 5% or 6%, then you aren't reading the room properly." Uh huh. And speaking of not reading the room properly …
Debit: Needless to say, there are plenty of pundits out there who believe the recent stock market recovery from its June lows has certainly given the Fed the green light to continue raising rates into next year – especially if we're supposedly not in a recession, as the government continues to speciously assert. And with the Fed chair promising this week that his central bank will continue to tighten monetary policy "until the job is done," it's hard to argue otherwise. At least for the moment.
Credit: You know the current monetary system is getting very close to the end of the road now that the disjointed reality between commodity prices and the markets has spread to the world's most important commodity: oil. Even Saudi Arabian Oil Minister and implicit OPEC leader, Prince Abdulaziz bin Salman, noted this week that, "The paper and physical markets have become increasingly more disconnected." In other words: the petrodollar has outlived its usefulness. Then again, these days that's not the only thing that's apparently outlived its usefulness …
Debit: Of course, like it or not, we're in a completely disjointed financial world between artificially high asset valuations and economic reality because the world's central banks have amassed $41 trillion worth of assets on their books, including more than $9 trillion at the Fed. And here's the rub: They can't fix this because our already-broken fraudulent debt-based monetary system would implode if even a small portion of the currency they printed to buy those assets were ever called in by those central banks. Besides, the current monetary system is going to fail soon anyway, so it's really a moot point.
Debit: It's not a coincidence that the disjointed US-priced oil market is why Saudi Arabia's is pushing to refine gold within its own borders, and why less-favored nations to the US such as Nigeria and India are launching a bullion exchange and opening gold trading. After all, why would any nation continue saving its wealth in a debt-based fiat currency that is not only rapidly losing its purchasing power at alarming speed, but losing it at an ever-accelerating pace? On second thought, why would any hard-working person do so?
Credit: For the impatient, the Fed's rate hike decision during its September meeting should reveal which hill they've chosen to die on. Another significant rate hike means they're going to make a final – but futile – fight to save the US dollar, while a small rate hike or outright pause will signal a tacit surrender to the stock, bond and housing markets. Either way, hyperinflation will be the final outcome. Which means the only thing that really matters is whether or not you have the wealth insurance required to weather the economic storm that will be unleashed when the US dollar finally loses its reserve currency status.
The Question of the Week
 Loading ...
Last Week's Poll Results
Have you considered leaving your country and becoming an "expat"?
Never (47%)
Sometimes (44%)
Often (10%)
More than 2200 Len Penzo dot Com readers responded to last week's question and it turns out that slightly more than half of them say they've considered living outside of their home nation at least some of the time. In case you're wondering, according to the US State Department, there are approximately 9 million Americans living abroad.
This week's question was suggested by Anita Desimone. If you have a question you'd like me to ask the readers here, send it to me at Len@LenPenzo.com — and be sure to put "Question of the Week" in the subject line.
By the Numbers
Ever wonder where can you find the best environment to support a healthy lifestyle? A recent study analyzed 11 metrics across three main categories: physical and mental health, access to nature and parks, and integrative health practices. Here are the ten states that ranked the highest:
10 Colorado (score: 2.55)
9 New Jersey (2.75)
8 Wyoming (2.93)
7 Alaska (2.94)
6 Utah (3.06)
5 Hawaii (3.08)
4 Washington (3.10)
3 Florida (3.12)
2 Arizona (3.15)
1 California (3.16)
Source: LifeExtension.com
Useless News: A Final Proposition
An airplane flying between Los Angeles and New York suffered a severe mechanical problem at 39,000 feet. Soon after the jetliner began its unplanned sharp decent toward terra firma, a female passenger near the front of the plane jumped up frantically and announced to her fellow passengers, "To hell with this! If I'm going to die, I want to die feeling like a woman!"
She then stepped into the aisle, ripped off all of her clothing, and hollered, "So … is there anyone on this God-forsaken plane who is man enough to make me feel like a woman?"
For a brief moment, nobody in the stunned cabin said a word.
But then a rugged-looking man near the back of the stricken plane stood up, removed his shirt and yelled, "Here … iron this!"
(h/t: Hey Gee)
More Useless News
Here are the top five articles viewed by my 43,333 RSS feed, weekly email subscribers, and other followers over the past 30 days (excluding Black Coffee posts):
Hey, while you're here, please don't forget to:
1. Subscribe to my weekly Len Penzo dot Com Newsletter! (It's easy! See the big green box in the sidebar at the top of the page.)
2. Make sure you follow me on my new favorite quick-chat site, Gab! Of course, you can always follow me on Twitter. Just be careful what you say there.
3. Become a fan of Len Penzo dot Com on Facebook too!
And last, but not least …
4. Please support this website by patronizing my sponsors!
Thank you!!!! 😊
Letters, I Get Letters
Every week I feature the most interesting question or comment assuming I get one, that is. And folks who are lucky enough to have the only question in the mailbag get their letter highlighted here whether it's interesting or not! You can reach out to me at: Len@LenPenzo.com
Tanya Yoder felt compelled to drop some spam in my inbox this week. It started out like this:
Are you secretly repelling women?
Of course not! They run away from me instinctively.
If you enjoyed this, please forward it to your friends and family. 😊
I'm Len Penzo and I approved this message.
Photo Credit: public domain