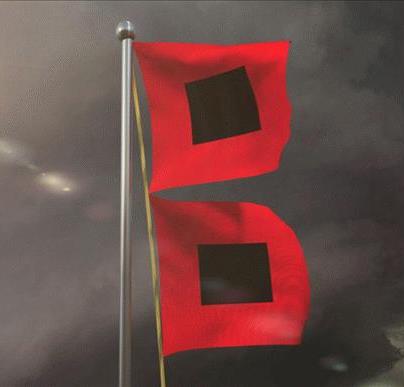 It's time to sit back, relax and enjoy a little joe …
Welcome to another rousing edition of Black Coffee, your off-beat weekly round-up of what's been going on in the world of money and personal finance.
I hope everybody had a wonderful week. And with that, let's get right to this week's commentary, shall we?
Clowns are the pegs on which the circus is hung.
— PT Barnum
Once you realize that everyone is in the same boat, that all these jokers ruining our world are just greedy kids grabbing for marbles – I think that realization means you're an adult.
— Conor Oberst
Credits and Debits
Debit: Did you see this? Luxury British department store Selfridges will become the world's first retailer to sell dresses by legendary Spanish designer Paco Rabanne. Well actually, they're the first to sell his dresses in digital form. No, really. A select number of Rabanne's dresses will be sold as non-fungible tokens (NFTs) from $2000 to more than $100,000. So customers will receive a digital certificate of ownership for each outfit, rather than the dress itself, leading financial analyst Michael Every to wryly note: "Welcome to The Emperor's NFT Clothes."
Debit: Meanwhile, I see that McDonald's is limiting operations at individual stores to address labor shortages. Some locations might reduce hours of operations by as much as 10% to help with the labor shortage. Other fast-food restaurants, supermarkets and drug stores are also reducing hours of operations for the same reason – which begs the question: At what point does the labor shortage become destructive to the economic recovery? While you're thinking about that, here is some Golden Arches trivia you can amaze your friends with:
Debit: In other news, this week the Empire State Fed Manufacturing Index was released to the public and it came in far below expectations. In fact, it fell so far that it actually fell into negative recessionary territory. Yes; negative. And, yes; recessionary! Of course, this news led most economists to the exact same reaction …
Debit: Despite all of the rotten economic news, stocks are still near all-time highs. But there are warning signs for those who are paying attention; for example, 334 companies trading on the New York Stock Exchange recently hit a 52-week low, more than double the amount that marked new one-year highs. That's happened only three other times in history, with all of them occurring in December 1999. Yes, that's shortly before the Dotcom bubble popped. Prolly just a coincidence.
Debit: One of those companies that is plumbing its 52-week low is exercise-equipment manufacturer Peloton, which has cut its full-year outlook – an outlook that worsened after it became apparent that too much demand was pulled forward due to people canceling their gym memberships during the pandemic and opting for at-home gyms. And now there is also word that the company is tacking on hundreds of dollars in fees for delivery and setup. As a result, shares are now trading near $30 – after reaching nearly $170 last January. Don't worry about the insiders, though; they got out in time. As always.
Credit: According to Sprott investment strategist Paul Hathaway, "Extremes in valuation, speculation and indebtedness seem intrinsic to the manic investment psychosis of the metaverse. Valuations stand at indisputable, well-documented nosebleed levels. The S&P 500 has (twice) traded above its current valuation of 23 times forward price-to-earnings (P/E) ratio – prior to the 2000 Dotcom crash and now in the current market." Wait … prior to the Dotcom crash? Is it me — or is there a pattern starting to form here?
Debit: By the way, the prognosis for equities becomes more dire when one realizes that even if the liquidity support from the Fed continues, stocks begin to suffer in the face of persistent inflation. It's bad enough that the broad market's Cyclically Adjusted Price-to-Earnings (CAPE) ratio is currently above 40 – this is an extremely rare event, as it has been above that figure just 2% of the time. Then toss in inflation, which is "officially" running at 7%; the trouble for the market is, inflation has historically acted as a headwind for stocks once it reaches 4%. See for yourself:
Debit: But wait; there's more bad news for stocks. For example, the Nasdaq gained 18% in 2021, despite the fact that just 31% of the stocks in the index are trading above their 200-day moving averages – and there is a similar lack of breadth in the S&P 500 and Russell 3000 indices. So the red lights are flashing and the klaxons are blaring — and yet, when it comes to the investing public …
Credit: Back in the real world, market analyst Michael Oliver suggests that "the central banks have created a towering situation in which they will soon be whiplashed by reality if they actually attempt to 'fight inflation.' Too many structures now depend on the central banks adhering to what has always been their primary function: to undergird the funding of government." Yep. In the meantime, let's pray impatient politicians aren't looking to these guys for ideas on how to fight inflation …
Credit: If you ask investment manager Michael Pento, the only thing holding up the stock and bond markets is the Fed via its quantitative easing (QE) program – which they say is ending in March. In fact, he is warning that when you couple the end of QE "with the most overvalued stock market in history, you have the recipe for unprecedented stock market chaos in 2022. If your retirement savings is with a Wall Street firm, you hold some mix of stocks and bonds that is set on autopilot – (so) their fate should be the same as the Hindenburg and Titanic." True … but that will still come as a shock to some people:
Credit: So where can one turn for shelter? Macro analyst Peter Schiff warns that the inflation we're all experiencing at the moment "is a gigantic tax and it's going to impoverish an entire generation unless they get into real assets. You have to own real things that can't be printed because if you just own paper, you're going to get wiped out." Yep. Although the decline will probably happen over an extended period of time, rather than all once — kind of like a slow motion train wreck …
Credit: Despite a surfeit of evidence suggesting that the stock, bond and housing markets are in a bubble due to toxic Fed monetary policy – especially in the current inflationary environment – Hathaway notes that, "Optimists will hold out hope that the gang that can't shoot straight will engineer a soft landing, but a fourth-quarter Hail Mary with seconds to play offers better odds." He goes on to warn that this "will end badly. Exponential rapidly-rising markets usually go further than you think, but they don't correct by going sideways." Uh huh. But after $8 trillion of Fed money printing, it's a lesson that will have to be learned the hard way.
By the Numbers
Here are America's five top – and bottom – growth states as calculated by the net gain of one-way U-Haul trucks entering a state versus leaving that state in the 2021 calendar year. The rankings are based upon data compiled from more than 2 million one-way U-Haul truck customer transactions:
50 California
49 Illinois
48 Pennsylvania
47 Massachusetts
46 Alabama
5 Arizona
4 South Carolina
3 Tennessee
2 Florida
1 Texas
Source: U-haul
The Question of the Week
Loading ...
Last Week's Poll Results
Have you ever been laid off by an employer?
No (59%)
Yes, involuntarily. (38%)
Yes, voluntarily. (3%)
More than 2000 Len Penzo dot Com readers responded to last week's question and it turns out that 3 in 5 have never been let go by their employer, either voluntarily or involuntarily. That lines up almost perfectly with results from a more scientific poll that found 40% of all Americans have been laid off from a job at least once in their lives.
If you have a question you'd like me to ask the readers here, send it to me at Len@LenPenzo.com — and be sure to put "Question of the Week" in the subject line.
Useless News: A New Ferrari
A young investment banker decided to buy the car of his dreams: a brand new Ferrari GTO.
So, after paying $500,000, he immediately took it out for a spin and eventually found himself stopped at a red light.
While waiting for the light to change, a frail looking old man on a yellow moped pulled up next to him. The old man looked over at the banker's Ferrari and asked, "What kind of car ya' got there, Sonny?"
The young man replied, "A Ferrari GTO. It cost half a million dollars!"
"Oooo weee! That's a lot of money!" said the old man as he tucked his thumbs up against his suspenders. "Why does it cost so much?"
"Because this car can do up to 320 miles an hour!" the banker stated proudly.
The old moped driver asked, "Mind if I take a look inside?"
"No problem!" replied the proud Ferrari owner.
So the old man poked his head in the window and looked around at all the bells and whistles lining the dashboard. Sitting back on his moped, the old man whistled and said, "That's a pretty nice car, all right – but I think I'll stick with my moped!"
Just then the light turned green, so the banker decided to show the old man just what his car could do. He floored it, and within 30 seconds, the speedometer read 160 mph!
Suddenly, the young banker noticed a yellow dot in his rear view mirror … and it seemed to be getting closer! So he slowed down to see what it could be.
A second later, whoooooosh! Something blew by the banker's Ferrari — and it was going much faster than him!
The young banker thought to himself: What in the hell could be going faster than my Ferrari? So he floored the accelerator, taking his brand new Ferrari to 250 mph.
As he drew closer to the yellow dot in front of him, he noticed that it was the old man on the moped!
Amazed that the moped could pass his Ferrari, he decided to give his magnificent machine more gas until he finally passed the moped at 275 mph. Whoooooosh!
Now the banker was feeling pretty good — until he looked in his mirror and saw the old man gaining on him again!
Dumbfounded, the banker floored the gas pedal yet again, taking the Ferrari all the way up to 320 mph.
Not ten seconds later, he noticed the yellow moped bearing down on him again — but now the Ferrari was red lined and there was nothing more the young banker could do!
Suddenly, the moped plowed into the back of the banker's brand new car, demolishing the rear end.
The young man quickly stopped his Ferrari, jumped out, and ran to the badly mangled old man.
Unbelievably, he was still alive.
The banker said to the old man, "Oh my God! Is there anything I can do for you?"
With his dying breath, the old man whispered, "Please … unhook … my … suspenders … from … your … side view mirror."
(h/t: Just the Facts)
More Useless News
Here are the top five articles viewed by my 41,486 RSS feed, weekly email subscribers, and other followers over the past 30 days (excluding Black Coffee posts):
Hey, while you're here, please don't forget to:
1. Click on that Like button in the sidebar to your right and become a fan of Len Penzo dot Com on Facebook!
2. Make sure you follow me on my new favorite quick-chat site, Gab — oh yeah, and Parler too! Of course, you can always follow me on Twitter too. Just be careful what you say there.
3. Subscribe via email too!
And last, but not least …
4. Please support this website by patronizing my sponsors!
Thank you!!!! 😊
Letters, I Get Letters
Every week I feature the most interesting question or comment assuming I get one, that is. And folks who are lucky enough to have the only question in the mailbag get their letter highlighted here whether it's interesting or not! You can reach out to me at: Len@LenPenzo.com
After reading this week's featured article on how to save a bundle of cash on new home appliances, Gretchen wanted to know:
Is that your stove in the picture? If it is, I'm having stove envy.
Nope. I tried to identify the manufacturer and model for you, but I had to quit because it involved too much gas work.
If you enjoyed this, please forward it to your friends and family. I'm Len Penzo and I approved this message.
Photo Credit: public domain