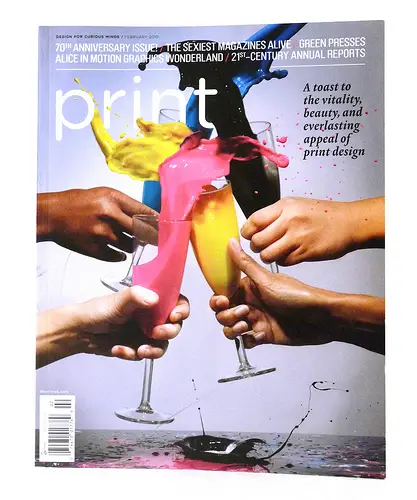 I have a confession. Normally I spend a lot of time emphasizing the importance of cultivating habits that reduce your desire to spend.
But I have one habit that makes me want to spend more money. It's a practice — something I do almost daily — that convinces me that my current lifestyle isn't good enough. Its reading.
Yes, reading makes me want to spend more.
I avoid watching TV not only to steer clear of commercials but also to keep away from images and expectations — of the Real Housewives, of the Kardashians, of the Bachelorette — that make me think that those luxurious digs are normal, baseline standards.
But I'm a sucker for reading magazines. I read everything I can get my hands on. I love em.
The more magazines I read, the more dissatisfied I am with my life.
Decorating magazines make me realize my life is devoid of granite countertops. Fashion magazines make me reflect on my sub-par wardrobe. Travel magazines make me want to buy an airline ticket immediately. Even practical magazines for working moms (I told you I read everything!) make me realize I'm not hosting good enough dinner parties.
Whats strange is that my buying impulses change based on what magazine is in my hands at that precise second. If Im lounging around on a Saturday reading a huge stack of magazines, I can feel my wants shift as I switch from title to title.
One second I'm thinking about how my wineglasses aren't very elegant. The next second I'm wondering if we can build an arbor in the backyard.
The solution? Either give up magazines entirely (haha! not likely!) or focus on titles that reinforce what I want to want. Thats awkward phrasing — what I want to want — but I'm not editing it out because it succinctly states my point. Our reading material creates a self-fulfilling prophecy. Read more about the type of life you hope to build, and soon you'll build it.
So I read magazines about money, entrepreneurship and motivation — not because those are the first titles to grab my attention (my attention goes straight to celebrity gossip), but because it illustrates the types of titles which I hope will grab my attention down the road.
What if I cant resist a great fashion or home remodeling magazine? I pick the one thats aimed at a budget-savvy readership, not the one that caters to luxury brand advertisers.
***
About the Author: Paula Pant is the owner and proprietor of Afford Anything, the blog that believes money should never hinder your dreams.
Photo Credit: Karen Horton