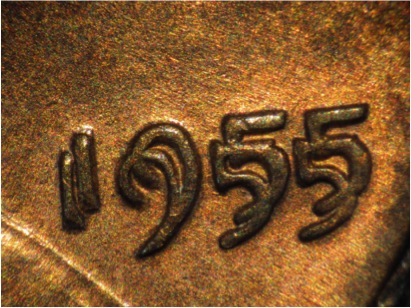 As I mentioned in Part 1, this story is not about everyday money leaks or niggling oversights we all make from time to time. It's about the type of money blunders that wake me up in the middle of the night and leave me covered in a cold sweat.
I've already covered the first five mistakes. Here, in reverse order, are my five biggest blunders:
5. Not holding out for a higher starting salary out of college.
As a newly-minted engineer out of college I had competing job offers from two companies. The starting salary offers were identical, but I really wanted the job that was based in southern California very badly so I accepted the position without making a counter proposal. Dumb. After talking with several colleagues some years later it was apparent to me that the company would have most likely accepted a counter proposal of up to 10% over their original offer. Although I did make up some ground in the years immediately following, I didn't recover from that blunder — and then some — until I changed employers ten years later.
4. Not having an exit strategy with respect to my stock options.
I got my first set of stock options in 1999. Over the next five years I accumulated additional options. Those stock options had to be exercised within 10 years of their issuance. In mid-2008 the value of all of those options was over $30,000, and I hadn't exercised a single one. Stupid. I expected the stock to continue to soar — but it took a huge hit after the market crashed a short time later. If I had established an exit strategy for cashing out my options when I got them I'd be a lot happier today — and a bit wealthier too.
3. Buying near the top of the housing market in 1990.
In 1990 the housing market in Southern California was fevered and rising at a spectacular pace. I was a young engineer still living with my folks and saving money for a house down payment. But home prices were rising so fast that it looked like I was going to be completely priced out of the market. Thinking that it was now or never, I jumped into the market. Bad idea. Soon thereafter, the aerospace industry in Southern California was hit hard and home prices plummeted. For seven long years I owed more on the mortgage than the house was worth. Making matters worse, my home was in a less-than-desirable part of town — and it sat 50 yards from a set of very busy railroad tracks. I know. It was really impossible to be truly happy there, but I wasn't willing to wreck my credit by walking away.
2. Not allowing a song I wrote to be used by another artist.
In Part 1 I mentioned that my band had an album that didn't go anywhere. Well, one song on the album, Vancouver, was generating significant local buzz. We soon got the opportunity of a lifetime when the song got the attention of a Hollywood music business attorney. The guy loved the song. In fact, he swore that it was a radio-ready hit single — but he wanted the song for use by another artist, and I wasn't willing to do that. Crazy. For several weeks, the attorney tried to convince me to change my mind. Then he just stopped calling. He wouldn't return my calls either. So I went to his swanky office in downtown L.A. and he basically told me to get lost. There were no more breaks after that. I still think that song can be a hit for someone. I know a friend of a friend who co-wrote a song that got on an album by one of those boy bands, I think it was N'Sync; he's supposedly received more than $80,000 in royalties — and it wasn't even a hit single.
1. Not investing some of my early income as a teenager.
I made some (relatively) big money as a teenager working for a grocery store. I earned $14,000 in 1983 alone — that's equivalent to more than $41,000 today. While I did use the money I earned as a teenager to help pay for college, I also wasted a chunk of my earnings on expensive audio equipment for my car and other goodies. If I had invested even $4000 of that money back in 1983, it would be worth more than $47,000 by the time I reach 65 in 2029, assuming a return of 5%. Dumb.
Photo Credit: Pic 2 Fly