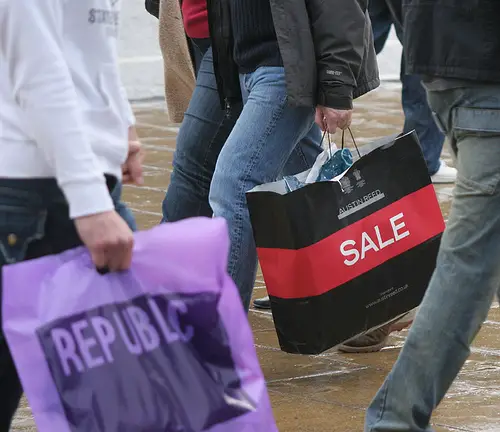 Not too long ago a twentysomething friend of mine was telling me all about the brand new big-screen high-definition television he bought.
According to him, it was a great deal.
"How much was it?" I asked.
"I paid $2000 after I got the guy to knock $400 off the price tag. I couldn't pass it up!"
"Awesome! You paid cash, right?"
"No way!" he said. "I put it on my credit card."
"I hear ya. I put everything on my card too, just to take advantage of the cash rewards — but then I pay it off in full at the end of the month."
"Oh, no," he said. "I can't afford to do that!"
"Then maybe you didn't get quite the deal you think you did."
That's when he looked at me kind of cross-eyed. "What do you mean, Len?"
I'll tell you what I mean: Nobody in their right mind should ever go into debt to buy a big-screen television. After all, taking on excessive debt limits our future financial options because we end up spending tomorrows wages today.
Besides, people who buy things on credit rarely get the bargains they think they're scooping up.
Take my young friend, for example. True, he saved $400 at the checkout stand; but those savings will end up being only fleeting. Here's why: Most people who use their credit cards irresponsibly aren't concerned about making interest payments — so they're more likely to make minimum payments that ultimately increase their final purchase costs.
For example, I can't say with any certainty what my friend is going to do, but if he only makes a minimum monthly payment of $50 at 18% interest, by the time he pays off his credit card — 5 years and 2 months from now — his "$2000" big screen television will end up costing him $3077.
Does that sound smart to you? It shouldn't take five years to pay off a lousy big screen television. I mean, this isn't a brand new car, folks.
Ironically, people who continually use their credit cards to finance their lifestyle with the latest cell phones, newest autos, no-holds-barred vacations, and other impulsive big-ticket purchases, usually end up in a financial death spiral that prevents them from living the kind of life they really want.
They also forfeit a golden opportunity to pay down their existing debt and attain financial freedom. Financial freedom that, in the real world, gives savvy household CEOs the power to snap up those too-good-to-be-true bargains with cold hard cash when they become available.
Here's hoping that my friend's big-screen TV will still be working when he makes the last of those 62 monthly payments — especially considering how much he's paying for it.
Photo Credit: See Modern Britain