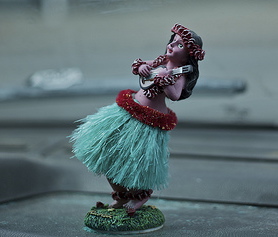 Going on vacation is exciting and fun-filled until you get the bill. This year, dig into your R&R with peace of mind by following these tips on how to ensure a satisfying and budget-friendly vacay:
Weigh the costs of lodging vs. transportation
Many savvy spenders stay outside of city central when they travel to save a few bucks per night. But the actual money you're saving is really based on what you're doing and how you're getting there. Avid traveler Jacob Dayan, CEO and co-founder of Community Tax, explains:
"A city-center hotel might cost a bit more, but it can also save money in transportation if you're able to walk to many of your destinations. While the cost of a suburban hotel might be less, paying for cabs or public transportation into the city might actually prove to be more expensive. So when you're deciding where to stay, make sure to calculate an estimated amount that you would spend on transportation for each location and then factor this into the price of the hotel."
Skip the timeshare mumbo jumbo
Getting roped into a timeshare presentation while on vacation may have its benefits, like free tickets to a theme park for listening to the two-hour hard sell, but you should avoid the temptation and pressure to buy, says "The Timeshare Crusader" Lisa Ann Schreier, by skipping it altogether. "Timeshares are costly," she says, "And using them is nowhere near as simple as the salesperson makes it out to be. All too often, people are guilted into purchasing a timeshare without ever asking the necessary questions during the course of the hours long, sometimes high-pressure sales pitch."
Dissect hidden costs
Traveling is expensive enough as it is, but going on a trip can cost you more than you'd expect, especially after you factor in all the potential checking account fees. As a matter of fact, many banks will charge travelers a standard international ATM fee on top of those foreign conversion rates.
According to finance manager Nate Masterson, "There are plenty of popular banks that won't charge you for withdrawing from a foreign ATM. However, it's much less common to see a bank waive the foreign transaction fee. As a result, it may be worth calculating your expected costs in the hopes of minimizing your withdrawals. It's also important to keep in mind that it's better to pay in the local currency when swiping your card."
Plan a staycation
Too many people balk at the idea of a staycation, but the truth is, if you can't afford a getaway vacay, then you shouldn't be going on one. Instead, stay local. I guarantee there are at least a few things you haven't done yet; restaurants you've been meaning to try; and free events, like live music, outdoor movies, or fireworks presentations.
Create a vacation budget
What's the point of a vacation if you return home stressed about money? Kevin Gallegos, a vice president with Freedom Debt Relief, agrees. "Create a vacation budget and itemize each expense," he suggests. "Be realistic on how much you have to spend. If you find you have to go into debt to take the trip, stop and re-think the trip. Can you change dates, change lodging choices or make other adjustments?"
Travel during the off-season
You can save significantly by traveling when tourist traffic is slower in certain areas, because airlines, hotels, restaurants, and retail stores are eager for your business during the off-season. Adds Gallegos, "If off-season doesn't work, think about shoulder seasons — the times just before and after peak seasons. This doesn't mean you need to spend your summer vacation in the middle of Texas. Early summer in many mountain locales is shoulder season, for instance, while late summer can offer great savings in many coastal locations. Weekends in bigger cities can mean great savings, too."
Watch for deals
Sign up for emails from discount travel sites and check into resources like Groupon Getaway regularly to stay up-to-date on deals — I've personally booked several trips using Groupon, and they've all gone off without a hitch. When you see a location and price that fits into your budget, book it while it's hot.
Try a home swap
I'm a major fan of home swapping, whether with a friend or trusted stranger. The basic idea is that whoever you're swapping homes with will come to your place for vacation and you'll go to theirs. Ideally, it's at the same time, but I've worked out deals that took me to their place while they were out of town and vice versa.
Take advantage of discounts
Wherever you go on vacation, ask if they offer discounts that apply to you; AAA, senior citizen, student, and military discounts are commonly offered across hotels, restaurants, and activities.
Look for free food
Many cities, in America at least, have bars that offer free happy hour snacks that you can fill up on to save money on your overall food costs. For instance, I recently traveled to Houston and I did a search for bar with happy hour food specials, and I found this resource for free food.
Plan free-activity days
If you're searching for attractions to visit on your vacation, look for the free stuff first. Zoos, museums, and other popular attractions sometimes offer free hours or days; the Houston Zoo provides free access the first Tuesday of every month, and the Big Apple's Museum of Modern Art grants free access on Fridays after 4 p.m.
Photo Credit: Michael Cory