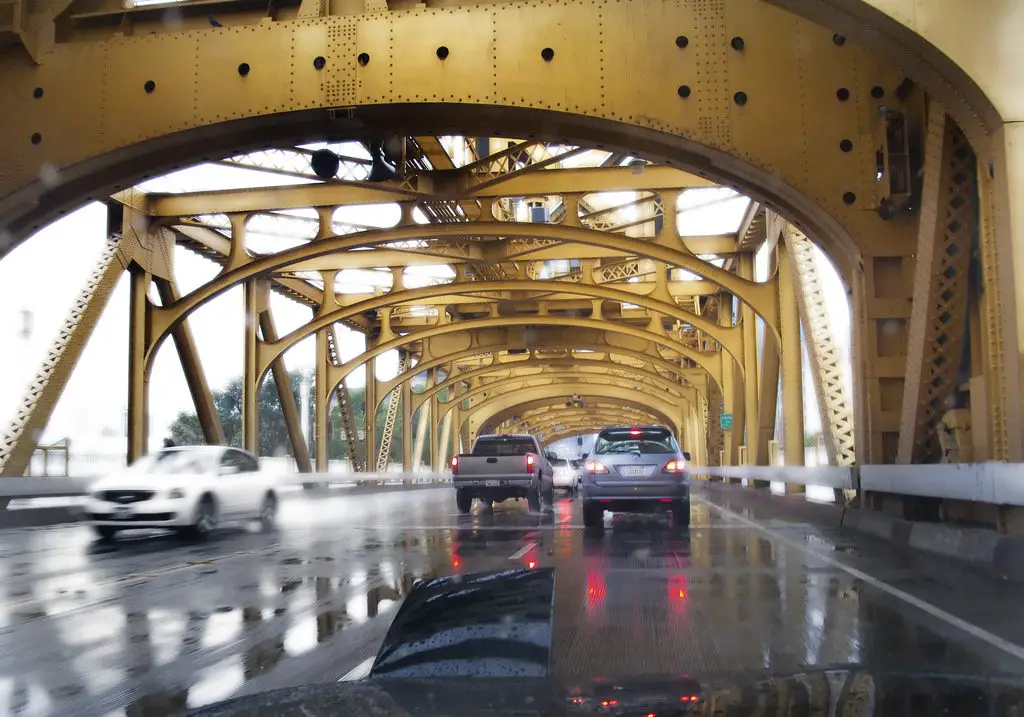 If you want to get ahead in life, you have to work for it — even on the way to your job. That's right; one way to stack additional cash is to find an alternative income source — and a great way to do that is by earning additional money during your morning commute!
Here are eight suggestions to get you started:
Make on-demand deliveries
If you drive yourself to work, you could pick up passengers using Lyft or Uber. Both apps let you set a destination that will allow you to take on riders going the same direction without going out of your way. Doesn't always work, but I use this feature often to make a little extra money going where I need to go anyway.
Another way to make money on your commute is to use Roadie, an app that sets up deliveries of goods based on where you're already headed.
J.R. Duren, who is a personal finance expert, points out that the only drawback to the app is that it's still fairly regional. "When I demonstrated it a few months ago, deliveries in major cities were sparse and were, for the most part, concentrated in Atlanta," he says. "If you live in a city where there are a lot of deliveries, then the app could make you a decent amount of side cash each week. Roadie sets the pricing on the deliveries; all you have to do is pick up the item and drop it off."
Get your writing done
When I lived in Manhattan, I sometimes had lengthy subway rides to meetings, and I used that time to write. If you're a freelancer but can't find the time, then take advantage of your commute on public transportation to fit it in. Scrolling through social media can wait if there's a paycheck on the line.
Listen to audiobooks
Listening to audiobooks may not seem like an obvious way to make money, but the information you learn from them can help you turn a profit if you put it to use, and what better time to let all the knowledge sink in then when you're en route to your office.
"While I was working my full-time gig and trying to start my businesses, I'd listen to just about any audiobooks related to business while going into work," says entrepreneur Mike Lindamood. "These were great resources and inspiration to keep building my e-commerce businesses."
Cut out the cost of public transportation
Eliminating public transportation in favor of walking or biking to work isn't necessarily making you money, but it will be saving you money. Plus, with all that extra exercise, you might be able to cancel your gym membership, too. Money in the bank!
Participate in online consultations
If you're a doctor, leap into the future by participating in online consultations. Dr. Aditi G. Jha, MD, explains how lucrative that can be.
"I usually work six days a week and travel takes about one hour," she says. "During this time, I take up emails, queries, and audio or video consultations. This is time well spent, as well as it increases a web presence, and it helps my professional career too."
Turn your car into a mobile advertisement
Wrapify is an app that will wrap your car in temporary advertisements and pay you between $200 and $400 per month for the time you're on the road. Your friends will probably poke fun at you, but you'll be the one laughing to the bank.
Sell your unwanted stuff online
I have a basement full of useful but unwanted junk, and I use my time on public transportation to list those items on eBay, Amazon, LetGo and other sites using photos I've previously taken. It's easy to forget about doing this when I'm busy at home — so this commuting "down time" is perfect for turning your trash into newfound treasure.
Commit to your crafts
If you're crafty, start using your commute to make things you can sell on sites like Etsy. I see people knitting and drawing on the subway and bus all the time, and I hope they're monetizing those goods. In fact, engaging in these activities in public is a great way to drum up business without the online component — you could make a deal or get a commission before your day starts, and that's just baller status.
Photo Credit: Robert Couse-Baker