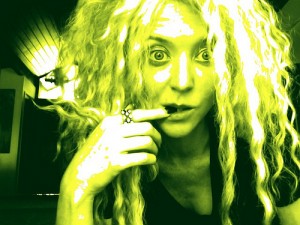 If a little is good, then it follows that more must be better. Well, okay, maybe not all the time.
Take coupons, for instance. Clipping coupons to save money on groceries is a sensible idea. But so-called extreme couponing takes this otherwise good personal finance practice and throws it completely over the top.
What good is buying 20 bags of frozen lima beans with 10 buy-one-get-one free coupons if you're unable to eat all of those yucky beans before they come down with a terminal case of freezer burn? Never mind the additional cost required to store them.
The reality is that people who spend more than an hour or so per week clipping coupons are probably wasting valuable time that could be used more cost-effectively for something else.
And while coupon cutting is probably the best example of a good personal finance practice that can be taken to extremes, there are others. For example:
Saving for Retirement
Yes, it is possible to save too much for retirement. I came to this conclusion more than a few years ago after reaching the annual pre-tax contribution limit for my 401(k). I ran the numbers and decided that I'd finally reached a point in my life where it was time to start spending more of the fruits of my labor on the present, as opposed to the future. I mean, what's the point of living a financially responsible life only to end up dying with a million bucks or more in the bank?
Reality Check: The truth is, most people tend to be overly conservative when it comes to estimating how much money they'll really need in retirement, especially if you consider data from the US Department of Labor that shows most people actually spend less money as they get older — not more — despite higher healthcare expenditures. As a result, a lot of folks end up retiring later than necessary, and/or leaving large inheritances for their heirs.
Comparing Products
More often than not, perfect is the enemy of good — even when it comes to matters of personal finance. This is often displayed when it comes to evaluating products. Many folks are simply not content to investigate a handful of options, instead wanting to vet every possible choice for fear of missing out on the best possible available price. For most people, however, too many choices can be too much of a good thing; the end result is often a type of cerebral overload that leads to wasted time, unnecessary stress, and paralysis by analysis.
Reality Check: Trying to find the optimal solution can often be counterproductive simply because many decisions don't require extensive research. Typically, a modest survey of three to five samples is all that's necessary before enough information is available to make an enlightened decision.
Negotiating For Goods and Services
Many years ago I took a hard-line negotiating position with an irrigation contractor. Eventually, despite his protestations, I got the contractor to agree to some extremely favorable terms on my part. I have to admit at the time I was quite pleased with myself. However, that negotiation ended up being one of the biggest money mistakes of my life. Yes, I got a great price, but I paid dearly for it in the end. In fact, for many years after I was reminded of the perils of over-negotiating with every burst sprinkler pipe, a result of the shoddy material that contractor used to cut corners.
Reality Check: Taking a hard-line negotiation approach that exploits others is absolutely counterproductive because one of two things usually happens, both of them bad: 1) you'll kill the negotiations, or 2) you'll unwittingly end up with an inferior product or service that costs you more in the long run.
Pinching Vacation Pennies
There are lots of examples of how to be penny-wise and pound foolish. My own favorite example of this was the first time I took the Honeybee and our kids on a cross-country road trip to see her family on the East Coast. In order to save a few bucks, we stayed in cramped budget motels; I also scheduled long travel legs between stops to minimize our lodging expenses. As a result, I turned what was supposed to be a fun vacation into a Marine boot camp. The kids were miserable, which made the Honeybee miserable — and since the Honeybee was miserable, I was miserable too.
Reality Check: Sometimes it really does make more sense to throw caution to the wind and splurge a little — especially when it comes to vacations. Yes, that sounds a bit extreme … but you'll just have to trust me on this one.
Photo Credit: jjconfidential