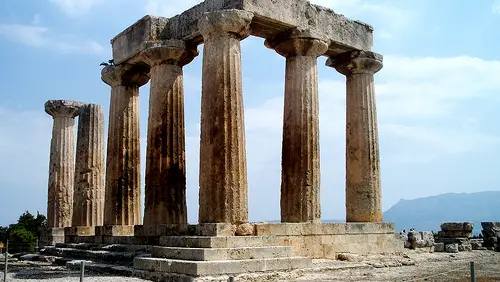 After more than a decade of the Fed's reckless monetary policies — in particular, persistent near-zero interest rates and their relentless de facto currency-printing campaign better known as "quantitative easing" — the financial system has been so badly distorted that conventional wisdom regarding strategic management of personal finances has been officially turned on its head.
In fact, the entire monetary system is wobbling like a punch-drunk boxer who doesn't appear to have the stamina to survive the current round, let along finish the contest.
Judging from my current email, more and more of you agree and, as a result, are becoming interested in protecting your wealth.
I'm happy to see it!
In particular, reader Jen asked:
Should I focus on contributing as much to my 401(k) retirement plan as possible, or allocate some of it to buy precious metals — and if so, how much?
Unfortunately, there's no one-size-fits-all answer; how you allocate your retirement savings is entirely up to you and nobody else.
In my case, after faithfully contributing the maximum amount to my 401(k) retirement plan for many years, I eventually found the courage to limit my 401(k) contributions to only take advantage of the full company match and use the residual cash to purchase wealth insurance in the form of physical gold and silver. There was even a period where I went a step further and stopped contributing to my 401(k) altogether — although that didn't last long.
I then continued to limit my 401(k) contributions to only my employer match until I reached my targeted allocation of physical gold and silver.
Buying Wealth Insurance
So … how much physical gold and silver is required to protect the hard-earned wealth that's locked-up in your 401(k) retirement plan?
In his book The Death of Money, author James Rickards notes that:
A useful way to think about (precious metal's) insurance function is that a 500% return on 20% of a portfolio provides a 100% portfolio hedge.
I know what you're thinking: What the heck does that mean?
If James is correct — and I believe he is — it means that you can fully protect the wealth that's currently locked in your 401(k) plan by keeping precious metals in your possession equivalent to 20% of your total nest egg. Here's a slightly over-simplified example:
Let's say you have a $50,000 nest egg: $40,000 in your 401(k) and $10,000 in physical gold and/or silver. In this case, $10,000 in precious metals represents 20% of your total savings.
Now let's say the dollar collapses and its value essentially falls to zero. If that happens, worst-case, the $40,000 in your 401(k) would be:
$40,000 x 0 = $0
Rickards (and many others) estimate that if the dollar tanks, the value of precious metals in your possession will increase five times (500%). I think that's extremely conservative — but let's stick with the conventional wisdom of five times. If that's true, then the $10,000 held in precious metals would now be worth:
$10,000 x 5 = $50,000
Do you see what happened? Although your 401(k) was completely wiped out, the post-collapse value of your physical gold (and/or silver) soared to $50,000! In other words, the dollar became worthless, but the purchasing power of your nest egg remained unchanged — and that is how a portfolio protected with precious metals acts as wealth insurance.
Protection Strategies
If you're considering a little wealth insurance to protect the retirement nest egg you've currently got locked up in your 401(k), there are multiple options to consider, depending upon: 1) your tolerance for early withdrawal penalties; 2) your confidence in the on-going viability US dollar and, most importantly; 3) how much of your nest egg you want to insure.
Keep in mind that while a 20% allocation in precious metals should provide 100% protection, most people typically choose to hedge their nest eggs with a 10% allocation — or even less. That being said, assuming your goal is to fully hedge your nest egg with a 20% portfolio allocation in precious metals, here are five potential ways to get there:
1. If you're certain collapse is imminent, you could pull 20% from your 401(k) immediately, take the tax and penalty hit for early withdrawal, and then buy precious metals with the remaining proceeds. Then again, if you were that certain of collapse, you'd probably want to pull all your money out of your 401(k) and just replace it with physical precious metals.
2. If you believe a collapse is probable, but not imminent, you could temporarily stop your 401(k) contributions until you acquire enough precious metals to make up 20% of your portfolio. Then, resume allocating 80% of your savings to the 401(k) and 20% to physical precious metals.
3. If you believe a collapse is possible, but more than several years away, you could contribute only enough to your 401(k) to get the company match — and use additional funds to buy precious metals a bit more gradually, until 20% of your nest egg consists of precious metals.
4. If you think collapse is a long shot, but still want insurance — just in case — you could continue maximizing your 401(k) contributions and only purchase precious metals whenever you find a little extra spending money.
5. You could borrow from your 401(k) and use the proceeds to buy physical precious metals — if possible, equivalent to 20% of your total retirement nest egg. Yes, if you lose your job you'd have to pay back the loan within a short time frame in order to avoid withdrawal penalties and taxes. However, since the proceeds are only being used to exchange fiat dollars for real money, paying back the loan shouldn't be difficult.
Of course, you could also pass on wealth insurance altogether — essentially betting on a strong US dollar, healthy world financial system, and the ability of the powers-that-be to continue holding things together far into the future. But that's for you to decide.
How will you know which path is the right one for you? The only sure way to tell is by observing how well you sleep at night after making your decision.
As for me … I sleep like a baby.
Photo Credit: Athena Lao