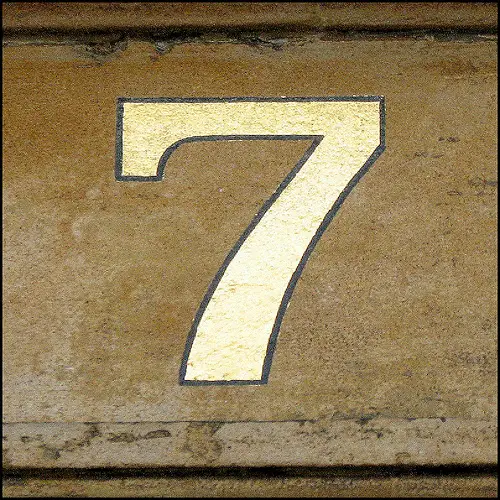 Did you know that back in 2013, then British Prime Minister David Cameron offered $1.54 million to the first person who could solve mankind's greatest challenge? He did.
However, before the challenge could officially begin, he had to wait for an official list of the world's biggest problems from an hoary committee of extremely wise fellows in charge of collecting the best suggestions from abroad. No, really.
At the time, the first problem that immediately crossed my mind was how to get my teenage son, Matthew, to keep his bedroom clean. And although that was a worthy candidate, I don't believe it ever made the official list.
Of course, for every unsolved problem in the world, there are just as many unanswered questions. In fact, some of the world's most perplexing questions are directly or indirectly related to the world of money.
Here are seven real financial head-scratchers that are begging for a good explanation:
1. Why do gasoline prices rise quicker than they fall?
As sure as the sun rises in the east, whenever oil prices rise sharply, gasoline price increases follow almost immediately. However, on those rare occasions when oil prices experience a precipitous market decline, gasoline prices usually take days to respond in kind. Strange, isn't it? For his part, the guy behind the counter at my local station insists that I've got it all wrong; he says he's out there changing the prices on his signs just as quickly, regardless of whether oil prices rise or fall. Sure he is.
2. Why is gasoline still priced in fractions of a cent?
Speaking of gasoline prices, why in the world do gas stations continue to price their product to the nearest tenth of a cent? Supposedly, retailers started pricing gasoline that way during the Great Depression as a marketing gimmick — but back then, gasoline was 10 cents per gallon and fractions of a penny actually had an impact on struggling consumers. With gas more than 30 times more expensive today, that pricing strategy is obsolete.

3. Why do we still bother pricing everything else to the nearest penny?
In 1913 the once-proud penny had 26 times the purchasing power it does now. Today, a lone penny is essentially worthless. Ironically, each penny costs almost two cents to produce, which is another good reason why many folks consider it to be a financial nuisance.
4. Why are so many people afraid of deflation?
The central banks will never tell you this: For fiscally responsible people, benign price deflation resulting from rising productivity leads to a proportional increase in purchasing power for everybody. As a result, deflation — unlike inflation — leads to higher living standards for savers, retirees, people with minimal debt, and other folks who live within their means.
5. Why is tap water so cheap?
For the most part, clean running tap water is ridiculously cheap here in the United States. Is it really that plentiful? Even where I live, in arid Southern California, I'm paying a mere half-cent per gallon for the stuff. No wonder we take water for granted.
6. Why do people still go to college when their return on investment is so poor?
When it comes to ensuring financial success, college is no longer a slam dunk. Especially because tuition costs have far outpaced inflation in general since 1969, rising more than 3000% — no, that's not a typo. As a result, it's riskier than ever to expect a decent return on your college investment unless you pursue a technical degree like engineering, or become a medical doctor.
7. Why do some folks eagerly buy stocks when their prices are at all-time highs?
Everybody loves a sale. Well, except when it comes to stock prices. Is it just me, or is the stock market the only arena where many people feel financially smarter when they're buying high and selling low?
By the way, if you have the answers to any of these confounded head-scratchers, let me know. Just keep in mind that, unlike the British Prime Minister, I can't afford to pay you millions of dollars for the answers.
Hopefully, you'll find it in your heart to do it for the good of all mankind.
Photo Credit: Lincolnian (Brian)