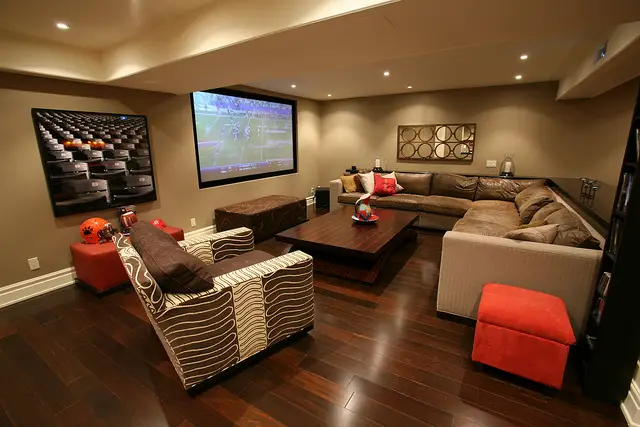 Cable or Netflix? DirecTV, or Amazon Prime? What about Hulu?
There's a lot to consider when installing a new home theater. You obviously want your theater room to be a place where you and your guests can kick back and relax, while watching the big game, latest movie or your favorite TV show. That being said, should you spring for the traditional cable or dish package for such purposes? Or would one of the newer streaming services, such as Amazon Prime, Hulu or Netflix suffice?
Here's a look at the some of the various options available, along with a few key points to help you evaluate whether any of these choices may be the right fit for you:
Streaming Services. There's a lot to like about streaming services like Hulu, Amazon Prime and Netflix. For one, they cost a fraction of the amount that a traditional cable or satellite package does, and they offer movies as well as television shows. They also offer exclusive programming, like Netflix's popular "House of Cards." Amazon has also experimented with its share of exclusive programming, like "Alpha House." Amazon also recently reached an agreement with NBC, so the network's programming is only available for streaming via its services. While price is the big key for streaming services, there are drawbacks. For instance, in order to access them, you'll need a TV with Wi-Fi access and a signal powerful enough to stream the programs without buffering frequently. If you don't have an applicable TV, you can also stream the programs through a Wi-Fi enabled Blu-Ray or DVD player, or you could always connect your laptop via an HDMI cable, but the alternative options aren't nearly as convenient as having the appropriate TV. Another drawback to streaming services is the lack of live sporting events that are normally available through cable and DirecTV.
Cable and DirecTV. While traditional cable packages and DirecTV are more expensive than the streaming services, they're often more convenient in terms of offering a wider variety of programming. You can watch and DVR just about anything, from live sporting events to movies and sitcoms. What's more is that you don't have to rely on a Wi-Fi signal to watch what you want and won't have to worry about meeting the proper bandwidth. First-time subscribers often get the best deals as both services are always looking to increase their client base. Websites such as SaveonTVDirect have special deals for new users. However the drawback with cable and DirecTV is that more and more programs are being picked up exclusively for the streaming services, and also that movies ordered on demand can add up in price.
So what service is right for your home theater? You might find that a combination would suit your theater's needs the best. Why? It's because while streaming vs. traditional cable services compete with one another, they can coexist with each other as well, due to the fact that each has its own niche.
While streaming services are affordable, offer exclusive programming, and have thousands of movies ready to stream at the click of the button, services like DirecTV and cable make it easy to tune into live sporting events, your favorite TV shows and more.
The bottom line is before you go all-in on a great home theater system, carefully consider all of the available options — that way you'll be sure to pick the service that's right for you!
Photo Credit: Toronto Home Theater