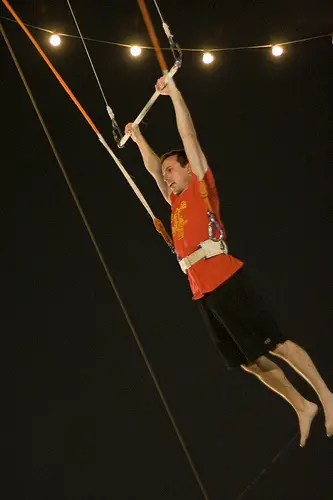 Not too long ago, Len wrote about ways to manage personal finance risks. Evaluating risk is an important facet of being entrepreneur; the key is in understanding how to properly manage those entrepreneurial risks and how much of a risk you should be willing to take to ensure the success of a business. Unfortunately, there are many entrepreneurs who overlook managing the risk they are taking, and that can ultimately lead to a whirlwind of problem for themselves and for their business in the near future. Avoiding these serious problems is what you want to do to keep your business above water.
Understand the Risks
As an entrepreneur, you must know and understand the risk of operating a successful business. The risks do vary from business to business, ultimately depending on the type of business that is being run. However, some of the most common risks that you will come across include misconduct if you have employees, contracts with other people and businesses, and technology. These are just some of the many different risks that you may come across, although some of those potential risks can easily be avoided.
Get Insurance
Having insurance for your business is a must, especially in the event of economic disaster. For example, if your business is ruined by a hurricane or earthquake, the insurance that you have can help cover the cost of property repairs. There may be many different types of repairs needed, including water damage and even floor repair. When you have insurance for your business property, you're protecting what you own. Without the insurance, you can find yourself dealing with the hassle of repairs and the cost that you likely would not be able to afford since the damage could be extreme.
Create a Plan for Your Business
When you're an entrepreneur and you're busy building your business, it's important to protect it with a risk management plan. Those who do are more likely to be successful in the long run, whether it's specifically focused on risk management, or a broader business plan that includes risk. In order to create your plan, you may need to assess the risks of your business. You can go about doing this by considering the risks, hazards, and harm these issues could cause. Once you have identified any and all risks, you'll need to record what you have found and also list ideas for managing those risks in an efficient manner.
Contact a Professional
When it comes to risk management, being prepared is key. It's always best to seek advice from someone who can provide you with tips and guidance on making the most of your business and avoiding potential problems that come with taking unnecessary risks. For that reason, you may want to consider contacting a professional attorney to get help with risk management for your business.
Managing business risks as an entrepreneur takes time and effort, but it doesn't need to be a difficult task. In fact, a simple assessment and a detailed risk management plan will help ensure that you'll be able to operate a successful business with minimal problems.
Photo Credit: JMR Photography