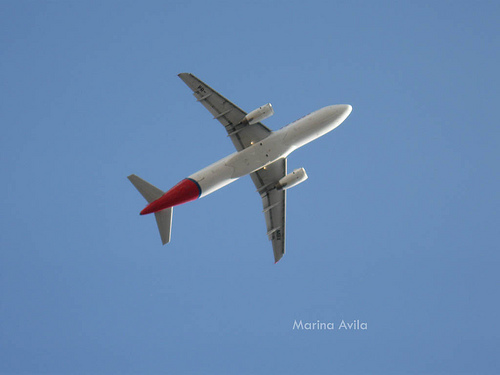 I recently received an urgent email from US Airways imploring me to join their frequent flier program. The friendly prod occurred not too long after I purchased four round trip tickets to Hawaii for this year's family summer vacation.
The curiously brief message didn't bother with the usual marketing hype. Instead, it simply got right to the point:
Thanks for buying a ticket with US. We owe each person on your itinerary 6,348 miles! There are miles of opportunities … Don't miss out!
Of course, the first thought that crossed my mind was: Woo-hoo!
Then I immediately got onto the US Airways website and signed up for their program.
Not.
I know what you're thinking: Come on, Len. Why on earth would you pass up all those "miles of opportunity"?
Because my personal experience has found that airline frequent flier programs only benefit, well … frequent fliers. That's why.
The truth is, for the other 99 percent of the general public who fly less than 25,000 miles per year, there are very few rewards and virtually zero perks to be had.
Part of the problem lies with mileage expiration rules that come with most airline frequent flier programs. With US Airways, your miles are forfeited if you fail to redeem or accrue miles over a period of 18 months. Many other airlines wipe out your miles after only 12 months. And some airlines are really draconian — believe it or not, Spirit Airlines' miles expire after just three measly months. I know. (I've already expressed my disdain for loyalty programs with inactivity penalties.)
Another disincentive for casual flyers like myself are the rules regarding miles purchased for kids. Typically, each flyer needs their own separate account to claim any miles flown — a rule that conveniently benefits the airlines at the expense of adults who buy tickets for their traveling minor children. In my case, such an exception would have allowed me to claim 19,044 miles for this summer's Hawaii vacation, instead of only 6,348.
With US Airways, it's possible to get a free economy class flight (subject to blackout dates and other restrictions) within the Continental US for as few as 25,000 miles.
On first blush, 25,000 miles may not sound too bad, but any geography nerd will tell you that it takes a little over five cross-country trips from Los Angeles to New York — a distance of 4924 air miles, round trip — to even qualify for that restricted perk.
If you think that's a lot, folks who live in the central part of the country have to take even more flights to qualify. For example, Texas frequent flyers would have to take 10 round trips between Dallas and Los Angeles, assuming a one-way distance of 1251 air miles.
The thing is most people are casual fliers, and casual fliers are a very disloyal lot; that's because they tend to choose their carrier based solely upon the cheapest airfare. And while that's great for the pocketbook, it's a terrible strategy for earning frequent flier rewards.
On the other hand, choosing to stay loyal to a particular airline — or even a multi-carrier airline alliance — often requires a traveler to bypass lower fares. So if you want the perks and rewards that come with being loyal, you're going to have to pay for it.
Which begs the question: If you're a casual flyer like most folks, what's the point?
Photo Credit: Marina Avila