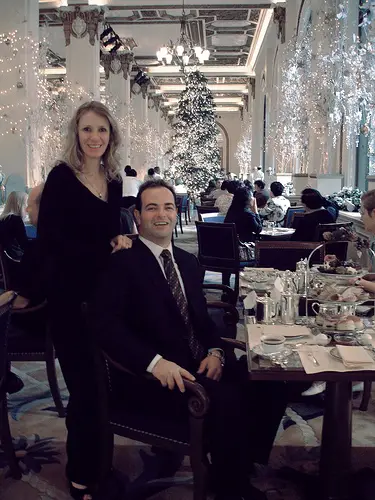 Life is full of hassles. Some are really big, like losing a job. Others are more of an annoyance, like changing your place of residence.
Then there are the really irritating ones that make you scratch your head and throw your hands up in complete exasperation, like certain rewards programs that really make you wonder why you even bothered to sign up.
I've already discussed why I think Coke Rewards isn't worth it. Never mind my ensuing addiction to accrue as many points as possible. Before I dropped out of that program, niggling things like the nearly impossible redemption requirements for premium rewards that required me to commit myself to a life as a diabetic, mysteriously disappearing prize offerings, and points inflation (yes, it doesn't just affect the dollar) nearly drove me to start adding a shot of Jack Daniel's to every can of Coke I ultimately consumed.
My Warning Letter From Hilton HHonors
Needless to say, you can probably guess what was going through my mind the day I received this letter from another rewards program I am currently enrolled in: Hilton HHonors.
Dear Len Penzo,
We've missed you! We haven't noticed any activity on your HHonors account in more than nine months. Remember, to keep your account active, you must earn HHonors points at least once every 12 months. Otherwise, all of your points may be forfeited…
You know, this little expiring points policy really gets my goat.
Yes, I realize Hilton's terms and conditions clearly state that I can lose my points after 12 months of inactivity. And, yes, I also understand the concept behind the reasoning — it's meant to turn casual shoppers into repeat customers. But, if you ask me, in the long run it's a short-sighted strategy for building brand loyalty.
Of course, if I don't plan on staying at a Hilton property within their stated 12-month activity period I have a few other options that will keep me from losing all of my points. For example, I can:
Earn points through one of their partner programs.
Sign up for a credit card.
Purchase a minimum of 1000 points for $12.50.
Shop at their online shopping mall.
Donate points.
But why should I have to go out of my way to do that?
Now, I have to admit, when it comes to hotel loyalty I do treat Hilton like the proverbial bridesmaid. It's not that Hilton is a bad hotel; more often than not I find my stays at Hilton properties to be pleasant and comfortable. However, they are always my second choice because I prefer Marriott.
Even so, I don't feel guilty for being just a little put off. After all, I'm currently at risk of losing almost 60,000 HHonors points and those points currently have an approximate value of $120. Besides, I've legitimately earned those points by patronizing Hilton properties and so I don't appreciate potentially losing them.
Loyalty Isn't an All-or-Nothing Proposition
Oh, I can hear some of you now. But, Len, you dummy, you already said your loyalty belongs to Marriott!
No, my primary loyalty belongs to Marriott. But whenever I can't stay with them, my second choice has always been to go with Hilton. Until now, Hilton has been my undisputed back-up property.
Unfortunately, Hilton's HHonors program is not very conducive to people like me who have chosen to rely on them as their solid second choice. But isn't that type of loyalty worth something too? Isn't a customer-friendly rewards program that ensures Hilton gets a guaranteed 20% of my business worth more than one with their current carrot-and-stick policy that may ultimately drive me away forevermore?
To be fair, Hilton HHonors isn't the only rewards program where the consumer risks expiring points. For example, Marriott can revoke points after 24 months of inactivity, and most airlines have very tough mileage expiration policies too. And if you think Hilton is bad, Coke is really draconian; you can lose all of your Coke Rewards points after a mere 90 days of inactivity.
The good news is some of these companies are finally seeing my point of view. For example, Delta changed their rewards policy in 2011 by eliminating mileage expiration dates for their SkyMiles program. Hopefully, otherwise fine companies like Hilton will eventually reach the same conclusion. If not, I strongly suspect their flawed rewards programs will ironically have the opposite effect of what they were originally intended for: attracting and keeping a large happy base of loyal customers. Even if they're loyal only part of the time.
Photo Credit: Mediatejack
(This is an updated version of an article that was originally published on July 1, 2012)