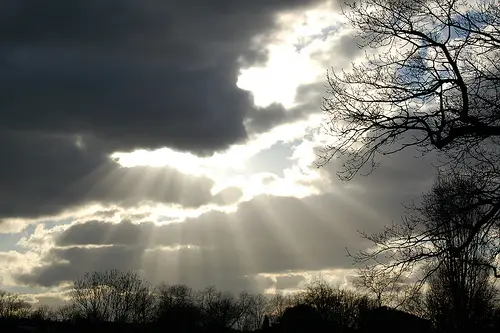 The afterlife; it's one of mankind's greatest mysteries.
In the world of personal finance, we "crossover" the moment our last mortgage payment is made, and for many folks, what lies on the other side is no less perplexing.
Last month I received an interesting question from a reader named Susie who was on the verge of crossing over with her last mortgage payment.
While many of us dream of the big day when we'll finally have our mortgage loan paid off, most don't put a lot of thought into what we're going to do with the extra money — and that's the boat Susie found herself in. Here's a snippet of her letter:
Do you have any thoughts on what you would do once you've paid off your mortgage? My husband and I will be fortunate enough to face this question and we're kind of scratching our heads as to what's next. We max out our 401(k)s and we'll probably start saving more for college for our two sons, ages 6 and 8. I know we're very lucky to be in this situation but I'm really having a hard time trying to answer the question: 'now what?'
Ironically, I faced the very same "now what?" question way back in 2010 when I reversed course after coming to the conclusion that it no longer made financial sense for me to pay off the mortgage early. That decision freed up $500 per month we were spending on additional principal payments.
The good news is there are plenty of options available.
Assuming you have no other debt to pay down, here are just a few ideas. Keep in mind, not all of them are designed to maximize your return on investment.
Invest it. Of course, for many folks who find themselves with an abrupt infusion of monthly cash after making their final mortgage payment, the first option that often comes to mind for the extra money is to invest it. It's a tempting option. A 50-year-old homeowner who invests, say, an additional $1000 per month into a 401(k) or Roth IRA that ekes out modest returns of just 4% annually will have almost $250,000 by the time she reaches age 65.
Increase your savings. Yes, I realize interest rates are downright pitiful at the moment — even the highest rate certificates of deposit are barely returning 1% — but that's a drawback of being risk averse.
Become a one-income family. Oftentimes, eliminating the mortgage payment will free up enough cash to allow a two-income household to get by on only one salary.
Retire earlier. In the same vein, no mortgage payments means you'll need less money in retirement. The additional cash you save can be used to help you retire sooner than you might have otherwise.
Pay for the kids' college education. With public four-year college costs now averaging approximately $25,000 per year — and private universities averaging twice that — you could defray a portion of your kids' educational expenses. Folks with younger kids, like Susie, could consider contributing to a 529 college savings plan.
Start up your own business. If you're feeling adventurous, you can take the money you're no longer giving to the bank and use it to test your entrepreneurial skills.
Remodel your current home. If your primary residence is feeling its age, you may want to consider putting some of that money back into your home. Kitchen and bathroom remodels, when done smartly, can often greatly increase the value of your home, thereby providing additional income when it's time to sell.
Buy a second home. You can use your freed-up income to buy a vacation home or maybe even a rental property that you could use as a second stream of income.
Splurge. There's nothing wrong with splurging once in awhile. If you've paid off the mortgage, why not celebrate? You deserve it. After all, retiring the mortgage is a tremendous accomplishment; especially when you consider that only one in three homes are currently owned free and clear. So as long as you've built up an emergency fund, are saving for retirement, and have eliminated all of your credit card debt first, there is no reason to feel guilty.
Hopefully, I've helped dispel some of the mysteries regarding life after the mortgage. But even if I haven't, you can rest assured that a paid-off mortgage will always be a surefire stairway to financial heaven.
Photo Credit: Zemlinki!