Are name-brand groceries really worth the extra cost when alternative cheaper store-brand groceries are available? More specifically, when it comes to edible products, does the quality and taste of name-brand products always justify the price premium which can often be as high as 50% or more?
Last October I tried to answer that question, one of the great never-ending debates in the world of personal finance, by conducting a scientific blind taste test using some of my very-opinionated family members.
Unfortunately, the results from that initial experiment were frustratingly inconclusive. My panel sampled the national- and store-brands of six common grocery items including cookies, tortilla chips, kielbasa sausage and other items. The results: the national and store brands each won two of the challenges, while the remaining two challenges were just too close to call.
And so, as a scientist and intrepid personal finance blogger, I figured it was my duty to continue this experiment until a clear winner can be declared once and for all.
As such, I headed out to our local Albertsons grocery store and once again picked out six everyday grocery products for the experiment.
As in the first experiment, to ensure a one-to-one comparison, I only chose name-brand items that had identical store-brand counterparts; package size and item type had to be identical, or virtually identical.
The next step was to convene an official panel of experts to sample each of the items in a blind taste test. Since they did such a good job last time, I decided to use my family again. With the addition of three judges who didn't participate in the last experiment joining in on the fun, the panel for this trial consisted of thirteen members of my clan — plus the dog, of course.
With the panel in place, I prepared individual samples of both the store-brand and name-brand products. To ensure the taste test was a blind comparison, each sample was marked only as 'A' and 'B.' The panel was then asked to taste and record which product they preferred; they were also free to note any accompanying comments they had regarding a particular product. When comparing products, panelists that could not discern a clear winner were allowed to give a vote for both products.
Before we get to the results, let's once again meet our distinguished panel of experts: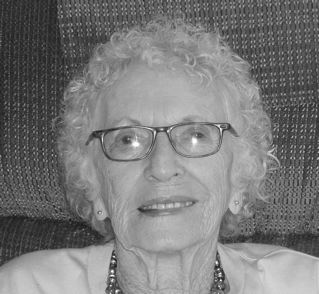 Aunt Doris
Birthplace: London, England
Age: Still none of your business. (Same as it ever was.)
Favorite Color: Green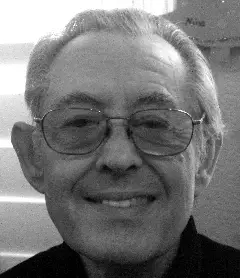 Uncle Paul
Birthplace: Youngstown, Ohio
Age: 80
Favorite Color: Forest Green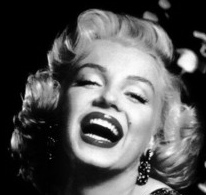 Aunt Mary Jane
Birthplace: New Orleans, Louisiana
Age: Invoked her 5th Amendment right against self-incrimination.
Favorite Color: Sea Green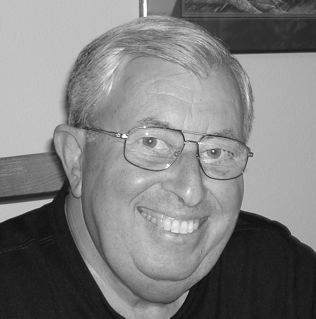 Dad
Birthplace: Youngstown, Ohio
Age: 72
Favorite Color: "Brindle-$*** Purple" (That's my dad.)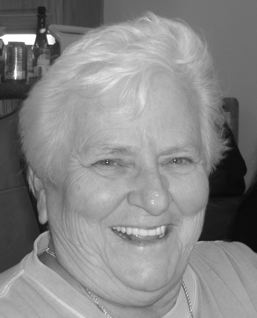 Mom
Birthplace: Youngstown, Ohio
Age: 69
Favorite Color: Blue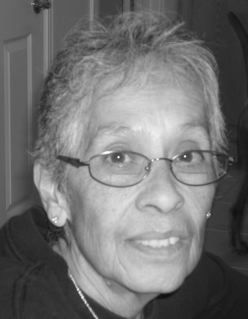 Rose
Birthplace: Los Angeles, California
Age: Old enough to be my mother-in-law.
Favorite Color: Pink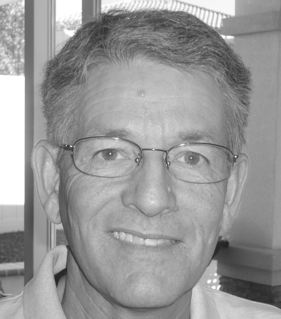 Kevin
Birthplace: Youngstown, Ohio
Age: 57
Favorite Color: "Bluish-purple" (He's color-blind: Everything looks bluish-purple.)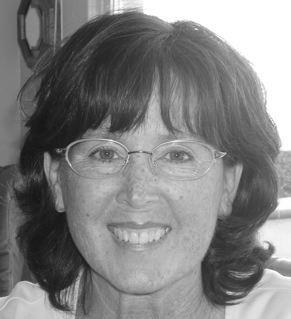 Chris
Birthplace: Hemet, California
Age: Classified
Favorite Color: Yellow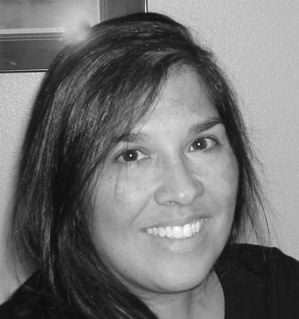 The Honeybee
Birthplace: Whittier, California
Age: 41
Favorite Color: Blue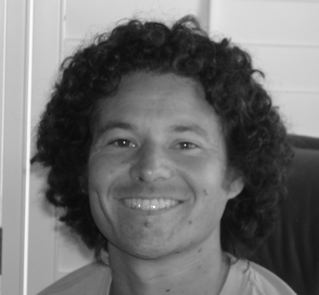 Evan
Birthplace: Escondido, California
Age: 31
Favorite Color: Blue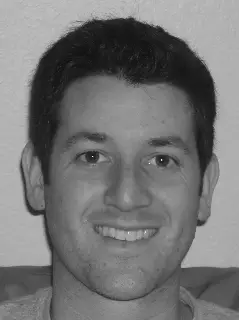 Mark
Birthplace: Escondido, California
Age: 29
Favorite Color: Blue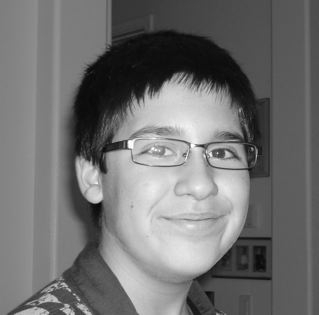 Matthew
Birthplace: Fontana, California
Age: 12
Favorite Color: Purple (not the Brindle-$*** variety)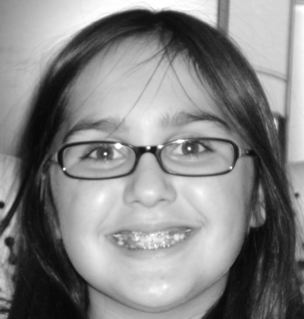 Nina
Birthplace: Fontana, California
Age: 10
Favorite Color: Blue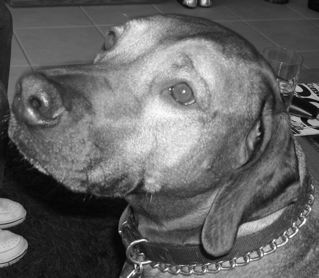 Major
Birthplace: Julian, California
Age: 6
Favorite Color: Black (and white)
As I did in the last experiment, I once again chose a broad range of grocery items to evaluate. This time I selected everything from soup to nuts, along with some crackers, spaghetti sauce, fruit cocktail and canned corn. Here now are the results of my second blind taste test experiment based upon the inputs received from the panel of experts.
1. Campbell's Vegetable Beef Soup vs. Albertsons Vegetable Beef Soup

Store Brand Savings: 40%
Panel Scoring: 9-7 in favor of the Campbell's.
The Verdict: Too close to call. Nobody can accuse the Albertsons soup of being a laughing stock.
If Campbell's soup is, as the old commercial goes, "Mmm, mmm, good!" then one can credibly argue that Campbell's store-brand counterpart is at least "Mmm, good!" The Honeybee noted that the Campbell's soup was greasy, and that the Albertsons brand had a better beef flavor. Both my mom and Rose also agreed that the flavor of the Albertsons brand was better. Even so, a slim majority of the panel disagreed with that assessment and selected the Campbell's soup. My cousin Mark noted that the Albertsons brand was too salty while the Campbell's had a more even flavor. Chris felt the Campbell's was lighter tasting. My daughter Nina preferred the Campbell's saying, "It was more kid-like." Take that for what it's worth, folks. I'm just reporting the results here.
2. Nabisco Ritz Crackers vs. Albertsons Round Crackers

Store Brand Savings: 43%
Panel Scoring: 13-2 in favor of the Ritz.
The Verdict: No contest. The panel says "Put it on the Ritz."
In my last experiment, Nabisco arguably suffered a bit of an upset when it came to their Oreo cookie. But this time the old National Biscuit Company fared much better. In fact, their Ritz cracker trounced the store-brand knock-off in a landslide victory. The Albertsons cracker got demerits from Mark for having a weird texture, and from Nina and the Honeybee for being pasty and chalky, respectively. Matthew said the store-brand was flavorless. Mark noted that the Ritz was more buttery than the store-brand and Mom opined that the Ritz was, "just tastier and crispier," while Chris remarked "Now that's a cracker!" Kevin was the only person who thought the Albertsons cracker beat the Ritz, saying "it smelled better." The only other mammal on the panel that thought the store-brand cracker was actually tasty was my dog, Major. (I know that because Major was the only panel member other than Kevin willing to eat a second one.)
3. Prego Spaghetti Sauce vs. Albertsons Spaghetti Sauce

Store Brand Savings: 27%
Panel Scoring: 10-6 in favor of the Albertsons.
The Verdict: A clear majority of the panel thought the Albertsons brand was a sauce of inspiration. Well, kind of…
In a surprise, the Albertsons spaghetti sauce was deemed the better choice for topping pasta over its famous name-brand competition. I should point out though that, as far as some of the panel members were concerned, the term "better" did not necessarily equate to "delicious." Perhaps that's because my Italian family is extremely biased when it comes to sauce; most members of my clan prefer their own homemade versions. In fact, Kevin refused to sample either sauce, essentially saying that he couldn't do so in good conscience because he's half-Italian. That being said, of those that left their scruples at the tasting table, Aunt Doris, my dad, and the Honeybee hated both sauces, but disliked the Albertsons sauce less than the Prego. Mark went on to note that both of the jar sauces were bland and neither tasted like fresh tomatoes. Nina docked the Prego sauce for tasting too much like carrots. The only panel member that seemed to actually enjoy sampling the spaghetti sauces was the dog, who eagerly lapped up both samples.
4. Del Monte Fruit Cocktail vs. Albertsons Fruit Cocktail

Store Brand Savings: 53%
Panel Scoring: 11-2 in favor of the Del Monte.
The Verdict: Del Monte is king of the mountain. For Albertsons, it's just a bunch of sour grapes.
Like Nabisco, Del Monte got a bit of a black eye in the previous experiment when it came to their canned peas – the store-brand won in an embarrassing landslide. This time, Del Monte got its revenge as their fruit cocktail delivered a knock-out punch (no pun intended this time) to its store-brand competitor. Uncle Paul, Aunt Mary Jane and Mark all agreed that the major drawback to the Albertsons cocktail was that it was too syrupy. The Del Monte fruit cocktail scored points on multiple fronts. Both Nina and Chris liked the sweetness of the Del Monte brand, and Evan and Mark gave the nod to the name-brand because it had a fresher fruit taste. Sometimes though it's the little things that can make a difference: My mom and the Honeybee stated that they preferred the Del Monte fruit cocktail because it included cherries.
5. Planters Cashew Halves & Pieces vs. Albertsons Cashew Halves & Pieces
Store Brand Savings: 34%
Panel Scoring: 9-9
The Verdict: In a dead heat, the panel was completely nutted-up.
Although the panel deadlocked on which cashew was better, sometimes a stalemate can be considered a victory for a significantly cheaper brand. The panel was completely bamboozled and unable to come to any consensus here when it came to taste. Of those who preferred the Albertsons cashews, Rose preferred their saltier taste. Nina opined that the store-brand cashews had "more flavor," while Chris agreed, saying they had a "more nutty taste." Don't tell that to the other half of the panel though. Mark thought the Planters cashews had a more pleasing "natural flavor" that was lacking in the store-brand. Both Matthew and my mom agreed, noting that the Planters nuts were also crunchier. Kevin also preferred the taste of the name-brand cashews and said that savvy shoppers know that Planters nuts can often be found on sale for half-price every two or three weeks at major drug stores.
6. Del Monte Yellow Corn vs. Albertsons Yellow Corn

Store Brand Savings: 42%
Panel Scoring: 8-8
The Verdict: Shucks — no preference here. Blame it on the cornucopia of opinions.
Again, when it came to the canned corn, there was a split decision by the panel with respect to taste. This is in sharp contrast to the results from the last experiment when the panel surprisingly chose the store-brand canned peas over their name-brand counterpart. Kevin, my dad, and Chris noted that both brands were so similar in taste that it was too close to call — although Chris thought both tasted "equally bad." Matthew stated that the Albertsons corn was "awesome," and Nina also preferred the store-brand. Mark disagreed. He gave demerits to the Albertsons corn for being "mushy and bland," but gave high marks to the Del Monte corn for its crisp texture and sweet flavor. Said Mark: "And I'm not a corn fan." Aunt Doris also commented on Del Monte's sweeter flavor while the Honeybee praised the Del Monte corn for being "more flavorable."
Final Thoughts
For those of you who are interested, here is an official summary breakdown of the expert panel voting.

When I started these experiments last year, I hoped I would find a definitive answer in one direction or the other regarding what would be the better option when comparing name-brand versus store-brand edible grocery items. Unfortunately, this second experiment has only confirmed the unsatisfying results of the previous test: The answer continues to be highly dependent on the individual product.
Yes, there are some items where it may make good sense to pay the premium that comes with name-brand products – especially if you hate to sacrifice flavor or quality at the expense of saving a little money. However, the experiment also showed that there are indeed cases where the store-brand product can be just as good or better than their name-brand counterparts. Of course, in those cases it makes absolutely no sense at all to pay the added premiums.
The results of these experiments have not changed my best advice to you on this topic. You should never assume the name-brand product is always superior and I highly recommend that you take a chance and try the store-brand products so you can see for yourself – you never know, you may just find there are a lot of store brands out there that are actually acceptable to your palette.
If you do, you could end up saving yourself a lot of money in the long run!
As for me, until I can definitively settle this question once and for all, I will continue to run these experiments on a quarterly basis. Stay tuned.