Readers: Just for fun, I thought I would repost this article from Christmas Eve 2009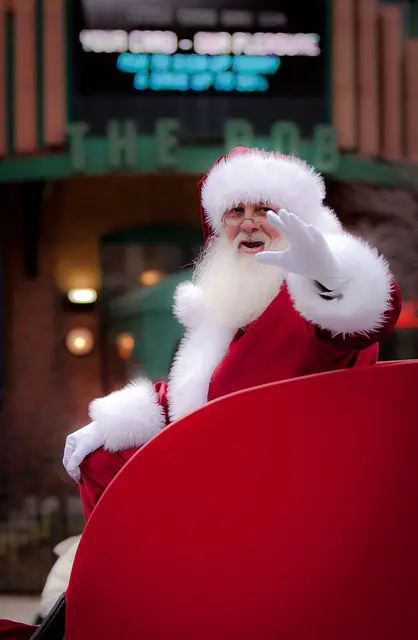 Well, according to my friend the Silicon Valley Blogger, Zhu Zhu Pets are the hot Christmas gift item for 2009. Don't tell my kids that though because those little buggers didn't make their Christmas lists this year, saving the Honeybee and I the need to battle for scarce supplies.
Today, I thought I would share Matthew (12-years-old) and Nina's (10) list with you, just to give you an idea what somebody other than your own kids want for Christmas this year.
Maybe their lists will give you some last minute gift ideas as well.
Matthew
Here's the good news: My son only put one thing on his list this year! Hooray! The last time he had a Christmas wish list of less than 147 items was when he was 3-years-old and he had to dictate his list to the Honeybee. Then again, I believe he still would have reached 147 items that year but the Honeybee cut him off in the middle of our conversation because it was time for his nap.
The Bad News: The one item on his list runs in the neighborhood of $300. So much for Christmas on a budget.
1. XBox 360 Video Game System
My son has always been a risk taker and his "all or nothing strategy" is definitely a risk. If you ask me it's not the smartest strategy — after all, if it fails he's left his Christmas gift fate in the hands of his out-of-touch mom and dad.
He was given fair warning.
So, will Matthew get the XBox, or will he be telling his children and grandchildren years from now all about the Terrible Christmas of "aught-nine" where all he got was a bunch of crappy clothes like cheesy Christmas sweaters, underwear, and socks?
Well, that depends on if he has been a good boy this year, doesn't it?
Nina
Unlike my son, who communicated his list verbally, Nina gets bonus points for putting together a very artistic Christmas list made with red and green construction paper. If she gets everything on her list, the grand total amounts to slightly less than $300.
1. Bop-It Game
2. Webkinz
3. Microphone and Stand
4. Crayola Illumination Station
5. Pocket Tape Recorder (so she can have "evidence" against Matthew next time they get in an argument)
6. "Jonas stuff" (i.e., any merchandise from the teen-group The Jonas Brothers)
7. Crayon Maker
8. Watercolor crayons and paper
9. Fun Slides
10. Roller Skates
11. Perler beads
12. Playdough
Ah, Daddy's little girl! If I could I would give her the world — but I can't so I'm left trying to satisfy her Christmas list. Why can't she stay this age forever?
Photo Credit: music2fish2