Readers: Today I'm digging into the archives to rerun this guest post from my daughter, Nina. She originally wrote the piece for me seven years ago, on December 24, 2010 — back when she was just 11-years-old.
I have to admit, rereading her article was bittersweet — if only because it reminded me that my little girl has grown up. They really do grow up way too fast.
— Len
****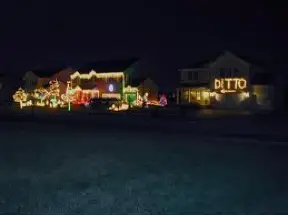 Well, hello there! My name is Nina, and I'm 11 years-old. I love singing, acting, drawing, and writing!
Dad asked me to write an article for his blog talking about why I love Christmas! Well, of course, I couldn't have said no!
Now, there are many reasons why I love Christmas like family time, presents, baking cookies, and great food. But the reason that I love the most is actually getting no presents at all, and just using all the money in my piggy bank and giving it to people on the side of my city streets. Okay, I just exaggerated a little bit. But I really do like to give! I am in this program at school called KIVA. It is an organization that lends money to people around the world that really need it.
Just a few weeks ago, for Christmas, my class paired up into groups and loaned money to needy people in different sections of Africa! My group decided to loan to some parents that needed money for their children's education! That was my giving for this year.
Of course, kids dream about getting all of the things they wanted on their Christmas list. I am one of those kids.
Here is one of the best things I love about Christmas. Each year I look forward to waking up on Christmas morning and running downstairs to see all of the presents I got! Since I am interested in the arts, I usually ask for a new music CD, some paint brushes, some canvases, and promo merchandise from my favorite musical artist!
If you are wondering, my favorite musician is Bruno Mars! Although just a few months ago I was crazy about the Jonas Brothers!
Any hoo … Christmas is a holiday for family time! Family time is something that I cherish because most of Mom's side of the family lives in Connecticut, and most of Dad's side lives in Indiana and Ohio! But just because my family is small here in California, that doesn't mean that we can't have fun too!
Each Christmas Eve, we have Christmas dinner at Nana and Papa's house! We eat beef brisket and talk a lot.
I am really close to my family, which makes it a ton more fun! I am very lucky!
A few nights before Christmas, Mom, Dad, and my older brother, Matthew, drive around the neighborhood and look at all the Christmas lights! Some people go so out on it!
I think this one street discusses what they want to do every Christmas because each house puts up a ton of lights! One house last year even put three snowmen that were playing guitar on their roof! It was so awesome!
What I love about Christmas are the small things: family, gifts, and having a great time! Every year I look forward to the same old thing! But in my opinion, it doesn't get old until you do!
Thank you for taking the time to read this long article, and thanks, Dad, for letting me be a guest writer and picking the blog picture too! Maybe I'll be back to write on another holiday!
Have a happy holiday, everybody, and a fantastic new year!
Love,
Nina