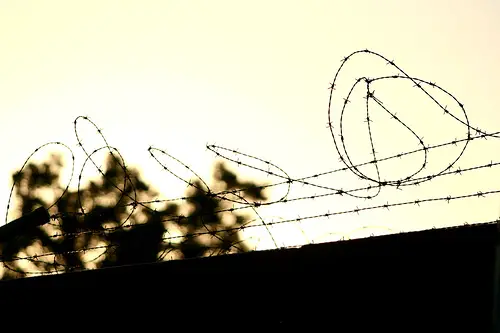 When it comes to paying down your debt, there are hundreds of reasons to get aggressive. Some are unique to individuals and their particular financial circumstances, but most cross the boundaries of personal situations to find common ground among those who owe money. While debt, in certain contexts, is not necessarily a bad thing, you don't want it restricting or altering the way you live.
Once you're out from under the thumb of creditors, you can begin to make decisions regarding the ways you put your spare income to use. Only then, without the albatross of debt hanging around your neck, can you truly begin to experience the energizing effects and confidence that comes with financial freedom.
So if you aren't already debt free, here are nine reasons to get serious about clearing your debts:
1. It's a Great Investment. With most credit card balances carrying interest rates well into the double digits, and home and car loans now ranging anywhere from four to eight percent, it can be difficult to find investment vehicles offering returns anywhere near these rates. Therefore, taking care of high interest debt with spare cash can get you the biggest bang for your buck.
2. You'll Save Money. By reducing the amount of debt you're paying interest on, you reduce the amount of interest you pay over time, in turn saving you money. The amount you save can add up significantly even over a short period of time, and every dollar you aren't paying to a creditor is a dollar you are saving for yourself.
3. It Makes Managing Finances Easier. As your debt load eases, you'll likely realize that managing your finances becomes easier as well. Rather than having to rob Peter to pay Paul, make decisions on which bills to pay now and which to leave for later, and scrimping by, paycheck to paycheck, you'll hopefully have the resources to make ends meet with some change to spare.
4. You Get More Options. Once you begin climbing out from under the weighty rock of debt, you'll find yourself faced with a wider variety of pleasant financial options. For example, with more money in your pocket, you may decide to begin investing, sock away cash for a rainy day, take that vacation you've been dreaming of or building wealth for your future – even retirement!
5. Reduced Stress. Financial stress takes a toll on your physical health, mental well-being, and personal life. The peace of mind acquired by being debt free can transform your life, leaving you noticeably changed, whether it's through increased confidence, a better attitude, a more positive outlook on the world, or just being happier overall.
6. Financial Freedom. Not only can lack of debt decrease stress in your life, but without the burden of owing someone else money, you might be more willing to explore your dreams. Financial security leads to a feeling of freedom that enables you to try new things you've never had the opportunity to attempt before due to the restrictions of debt. A new job, a different career altogether, moving to a new place, or starting a business and being your own boss, suddenly appear as feasible options, where as before they seemed like only distant fantasies.
7. It Allows You to Help Others. Once you have your own financial affairs in order, then you can begin helping those around you. Paying down your debt debt allows you to help family, friends, charities. You'll also be setting an example for those same people to follow.
8. Family Security. While no one likes to ponder the possibility of a sudden or unforeseen accident, the chance is there. Wouldn't it make you feel better knowing you won't leave your family in debt, or better yet, that you'll be leaving them with a financial cushion to fall back upon without you and your income there?
9. A Brighter Future. While being strapped with debt isn't the only pothole you'll encounter in the road called life, it is one whose effects can be avoided or at least minimized. Limiting debt will help you keep your eyes on the road while navigating that path to financial freedom. Then, once your debt is finally out of the way, you can begin to concentrate on planning the rest of your life.
Photo Credit: snappED_up