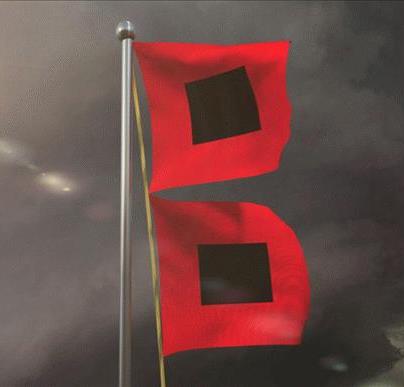 It's time to sit back, relax and enjoy a little joe …
Welcome to another rousing edition of Black Coffee, your off-beat weekly round-up of what's been going on in the world of money and personal finance.
I hope everybody had a wonderful week. And with that, let's get right to this week's commentary, shall we?
Blessed are the young for they shall inherit the national debt.
– Herbert Hoover
He who buys what he does not need steals from himself.
— Swedish proverb
Credits and Debits
Credit: Did you see this? Thanks to the plummeting price of Tesla shares, Elon Musk is no longer the world's wealthiest person. Musk, who held the title since September 2021 when he took the title from Amazon founder Jeff Bezos, is now in second place, after losing the top spot to French billionaire Bernard Arnault. In case you're wondering, Arnault made his fortune building the world's largest luxury conglomerate, which includes designer brands like Louis Vuitton and Celine. In other words: over-priced vanity products that appeal to the "look at me" crowd. Speaking of Elon …
Debit: In other news, I see the US Congress just passed another frivolous spending bill – all 4155 pages of it – to the tune of $1.7 trillion. That doesn't sit well with the fiscal responsibility crowd, including the always-astute Franklin Sanders, who points out that "spending $1.7 trillion – which the government doesn't have – to do things it oughtn't do anyway, means they'll have to issue more debt for the Fed to monetize, goosing inflation yet more. Apparently the government won't stop until the whole system rolls over the cliff and into the hyperinflation abyss." Yep. In the meantime, the pols will keep trying to buy your votes. Too bad the joke is on us …
Debit: On a related note, after a bout of massive pandemic-related spending in 2020 and 2021, this was the year that the chickens came home to roost – as 2022 was dominated by the resulting price inflation. Not coincidentally, the Fed, the BoE and the ECB all capped off the week with 50 basis-point rate hikes. For the Fed, that brings its benchmark Fed Funds rate – which, in turn, influences every other interest rate – to 4.5%. Considering that the rate was still just 0.25% in March of this year, it's safe to say that the negative economic impacts of such a sharp and rapid rate increase are still in the pipeline and waiting to be felt. Tick tock.
Debit: Speaking of the stock market, the current valuation of the stock market is approximately $42 trillion – and yet the entire GDP of the US is just $24 trillion. And this is while interest rates are the highest they've been in 15 years. Um, okay … so what's wrong with this picture? Or this one (my apologies in advance):
Debit: With interest rates still rising it shouldn't be surprising to learn that business conditions are worsening. In fact, slumping US consumer demand led to a steep fall in this November's manufacturing index (PMI). How steep? Well … the latest PMI reading is now predicting that the fourth-quarter GDP will contract at an annualized rate of 1.5%. Keep in mind that until last year, a recession was defined as two consecutive quarters of negative GDP. And a negative print for 4Q2022 would be three consecutive contractions. The "good" news is the power brokers can always keep insisting that the US isn't in a recession. So there's that.
Debit: Another sign that the economy is struggling can seen in the rising number of US workers who are taking cash from their employer retirement plans through new loans, non-hardship withdrawals, and hardship withdrawals. In fact, the total has been steadily rising over the last two years, which suggests that American households are struggling to find enough liquidity to cover their financial needs. Most concerning is the rise in hardship withdrawals, which have reached an all-time high. Perhaps they should consider a side hustle this winter …
Credit: Of course, with the Fed's continuing campaign to push interest rates higher in an effort to combat inflation, macroeconomist Alasdair Macleod warned this week that "the forty-year trend of declining interest rates has finally ended – and the most obvious consequence of a new trend of rising rates is falling values for financial assets." And if you don't believe that, just ask somebody who invests in stocks or real estate. Just don't be surprised if they're on the phone …
Debit: Unfortunately for the housing market, as mortgage rates climb, homebuyers disappear as more pressure is put on home prices. In fact, US home sales have fallen for 10 straight months and are 28% lower than a year ago. That's the biggest year-over-year drop since 2008 and the longest streak of sales declines since 1999. But, hey … my realtor insists that there's never been a better time to buy a home!
Debit: Not surprisingly, with home sales in most areas finally hitting the proverbial brick wall, Lennar – the second-largest US home builder – is now offering as many as 5000 completed and partially-built homes in the American Southeast and Southwest for sale to private equity investors as rental properties. However, that may prove to be just a wee bit problematic, as professional investors know you can't make money when you buy high and sell low.
Credit: Meanwhile, with the global economy in shambles and the international debt-based monetary system struggling to survive, demand for both physical gold and silver has been exceeding mine and scrap supply for at least two years. Imagine that.
Debit: Then there's this: According to Zero Hedge, a recent run-up in the amount of cash being handed out at the Fed's emergency discount window could mean that "as many as 30 small banks may be insolvent and are only being kept alive thanks to the Fed." But they also say whether that leads to bank failures or a painful financial system deleveraging "remains to be seen." Uh huh. Unfortunately, unless those banks go into default, we'll have to wait to see which banks were in dire straits because the Fed won't release the info until 2024. Makes sense. After all, we all know too much transparency is bad for the banking business.
Credit: By the way, Macleod notes that "when and where the system will break is virtually impossible to predict. But when it happens, the crisis will be sudden." With that in mind, be aware that waiting for a monetary system crisis to unfold before deciding to protect your nest egg with a little physical gold or silver is a mug's game. And while you may think you have "more important" uses for your discretionary cash today, one day you may also find yourself in the same financial situation as the cheapskate who decided to wait to buy his home owner's insurance only after his house burned to the ground.
By the Numbers
If you're in the market for reasonably-priced housing, you may want to consider the US states with the fewest – and most – millennial home owners:
50 California (fewest millennial home owners)
49 New York
48 Hawaii
47 Nevada
46 Massachusetts
5 Iowa
4 Utah
3 South Dakota
2 Minnesota
1 Wyoming (most millennial home owners)
Source: Scholaroo
Last Week's Poll Results
How has inflation impacted your emergency fund balance over the past 18 months?
It has been relatively unaffected (46%)
It's bigger now (17%)
What emergency fund? (15%)
It's slightly lower now (13%)
It's significantly lower now (9%)
More than 2200 Len Penzo dot Com readers responded to last week's question and it turns out that 2 in 9 readers have seen the amount of cash in their emergency funds fall, if only slightly, since the summer of 2021, which is when inflation really started biting consumers. The good news is that for almost 2 in 3 readers, inflation had no negative impact at all on their emergency funds.
Last week's question was contributed by reader Kevin. If you have a question you'd like to see featured here, please send it to me at Len@LenPenzo.com and be sure to put "Question of the Week" in the subject line.
The Question of the Week
 Loading ...
Useless News: Food for Thought
(h/t: GoldenGun)
More Useless News
Here are the top five articles viewed by my 44,547 RSS feed, weekly email subscribers, and other followers over the past 30 days (excluding Black Coffee posts):
Hey, while you're here, please don't forget to:
1. Subscribe to my weekly Len Penzo dot Com Newsletter! (It's easy! See the big green box in the sidebar at the top of the page.)
2. Make sure you follow me on my new favorite quick-chat site, Gab! Of course, you can always follow me on Twitter. Just be careful what you say there.
3. Become a fan of Len Penzo dot Com on Facebook too!
And last, but not least …
4. Please support this website by patronizing my sponsors!
Thank you!!!! 😊
(The Best of) Letters, I Get Letters
Every week I feature the most interesting question or comment assuming I get one, that is. And folks who are lucky enough to have the only question in the mailbag get their letter highlighted here whether it's interesting or not! You can reach out to me at: Len@LenPenzo.com
Tara had something she wanted to get off her chest:
"Yeah, you're full of hot air. Another blogger who thinks he's a big shot and is going to tell the world how it is."
The only big shot around here is the Honeybee, and she reminds me of how full of it I am every day.
If you enjoyed this, please forward it to your friends and family. 😊
I'm Len Penzo and I approved this message.
Photo Credit: public domain