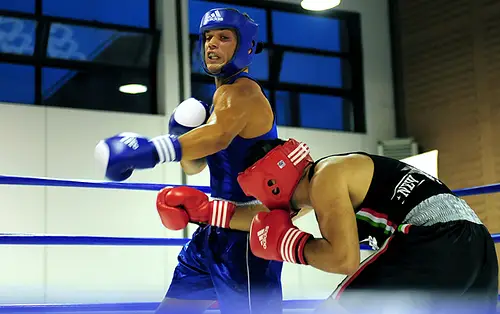 We all know competition is good. It's good for we, the people. For instance, I tend to closely watch offers in an effort to get free travel with credit cards. And I've noticed there have been some outstanding credit card sign up bonuses over the years.
Consider some of the following offers from the past:
American Airlines had a 75,000 miles sign up bonus offer. That's enough miles for three domestic flights in the USA.
British Airways had a 100,000 miles sign up bonus offer. That's enough miles for four domestic flights in the USA.
Capital One had a sign up bonus miles match of up to 100,000 points. Those 100,000 points translate into $1000 worth of travel.
American Express has several targeted offers where they offered 75,000 – 100,000 American Express Rewards for signing up. That's enough miles for several domestic tickets.
On the other hand, I remember a time when people were getting excited about a credit card that offered 30,000 bonus miles.
A Reason to Celebrate
That means that anyone who is willing to use credit card sign up bonuses to get free travel has a lot of reasons to celebrate.
At the turn of the century, a really, really good offer would get you just enough miles for a free flight. But times have changed. Today, the possibilities are outrageous. Getting up to four domestic tickets in exchange for a credit card application is crazy lucrative for travelers.
We can only hope that companies continue to try and one up each other.
Why do credit card companies offer these rewards?
Look; the people who run these promotions are smart. They wouldn't be doing it if they were losing money.
In fact, they do it because what they get in return is normally more than what they are offering.
Here are some of the things the credit card company assumes:
Many people won't use their miles. I know a lot of people who have accumulated miles and then go to make a booking and get really frustrated. As a result, they vow to quit collecting frequent flier miles. Of course, this is unfortunate because the miles could be valuable if the person were willing to educate him or herself on the best ways to get reward flights.
Some people will likely get the card and keep it, or forget to cancel it. This means they'll collect annual fees even after the first year. Now the promotion starts to generate real profit.
People will use the credit card. Duh. When you use a credit card, the credit card company gets paid. The vendor will pay a fee for the convenience of accepting the cards, and the credit card company is the one that gets paid.
Some people won't pay their bills. When credit card companies can charge $39 for a late payment and have a 25% interest rate, it's easy for them to make some serious cash.
So, if that's how they make money, you'll win if you outsmart the credit card companies. Pay your card on time. Pay your balance in full each month. Cancel the card after a year of usage to avoid annual fees. And take the time to use your air miles.
In the end, you win when credit card companies fight.
If one had decided to sign up for credit cards to get the travel bonus at the start of the year, they could have easily have earned over $4500 worth of free travel this year with five applications.
For some people, this little game is not worth the time, effort, or hassle. However, if you want to learn how to travel cheaply, then this is a great time for taking advantage of credit card sign up bonuses. It's also a great way to start building your account balances for a free flight.
Photo Credit: Claudio Gennari