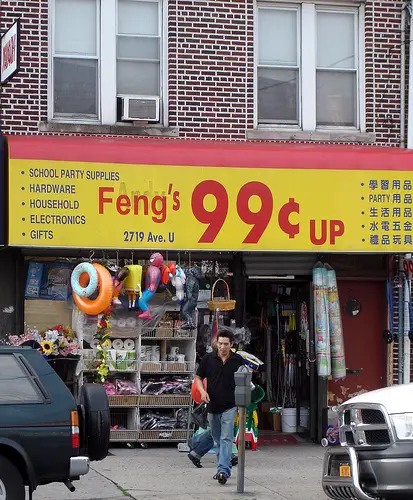 My dad is a real comedian. The guy seems to have a story or a joke for every occasion and I'm pretty sure I've heard 'em all. That hasn't stopped Dad from sharing his repertoire over and over again anyway.
What I really love about Dad is that even when he is repeating a particular joke that I've heard 76 times before, he tells it with all the verve and gusto of somebody reciting it for the very first time.
For example, I've probably played 500 rounds of golf with him over the years. And it's no coincidence that it's also the same number of times I've heard him repeat the joke about the duffer who was so cheap that, instead of yelling "fore" after each errant golf drive, he insisted on shouting $3.99! I know.
Dad usually tells that one right after a member of our foursome finishes slicing a long shot into an opposing fairway. Heh.
Here's something else that's kind of funny. I read this article in Psychology Today that highlighted research suggesting the reason a lot of establishments price their products with a 9 at the end is because it "sounds" cheap. The story explained that:
Sounds pronounced with the front of the mouth (long a, e, and i; fricatives like f, s, and z) trigger associations with smallness. (Think of words like tiny and wee.) The vowels pronounced at the back of the mouth, like the oo in foot or goose, are linked to largeness. (Think huge or crowds oohing and ahhing something really big.)
Of course, after reading that, I know exactly what you're thinking: What the heck is a fricative?
Beats me.
The important thing to note is that, ironically, if the theory is correct, prices ending in 9 subconsciously signal to buyers that they're looking at a great deal, while prices ending in 0, 1, and 2 are perceived to be more expensive.
I think that's a complete crock. I don't need a Ph.D. in psychology to know that, when it comes to closing a deal, consumers are influenced much more by sight than sound.
Let's face facts: Merchants price items at $3.99 instead of $4.00 simply because most people, naturally, tend to focus on the most significant numeral. That is, the ones farthest to the left, closest to the dollar sign.
Take gasoline prices, for example: Almost every gas station advertises their prices to the nearest nine-tenths of a cent. Why? Because $4.999 per gallon looks a whole lot cheaper than $5.00 per gallon. Sound has absolutely nothing to do with it.
That's my story anyway — and I'm sticking to it.
Now if you'll excuse me, I'm going to call Dad. I'm dying to know if he has any old jokes about fricatives he might want to share.
Photo Credit: Violette79
(This is an updated version of an article that was originally posted on November 2, 2011)