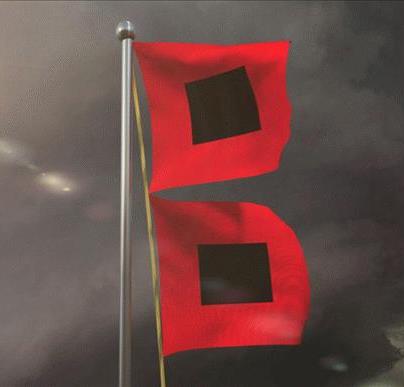 It's time to sit back, relax and enjoy a little joe …
Welcome to another rousing edition of Black Coffee, your off-beat weekly round-up of what's been going on in the world of money and personal finance.
I hope everybody had a wonderful week. And with that, let's get right to this week's commentary, shall we?
Over the years, a number of very smart people have learned the hard way that a long string of impressive numbers multiplied by a single zero always equals zero.
— Warren Buffett
It's not the mountain we conquer, but ourselves.
— Edmund Hillary
Credits and Debits
Debit: Did you see this? According to a recent survey, more than 4 out of 5 American voters believe that retirement security is a problem. Another 9 out of 10 say that Social Security alone is not enough to financially prop up retirees during their golden years. Now here's the kicker: Both results are regardless of party affiliation. Finally. Something everybody can agree on. Okay … almost everybody. I think.
Credit: In other news, David Stockman pointed out this week what the financial media knows, but won't say out loud: "After decades of unhinged money-pumping, the Fed has driven real interest rates so low that there are no more bond investors — just traders and suckers." Yeah. That definitely sums it up.
Debit: By the way, Stockman goes on to point out that, last year, business debt soared by 50% more than 2007, which until 2020 was the previous biggest borrowing year of all time. He also notes that the Fed's financial repression policy has caused the business leverage ratio to become unhinged at 111%. That's double what it was in the 1970s and more than three times what it was after World War II. Then again, with moral hazard firmly entrenched in our society now, I guess that shouldn't be too surprising …
Debit: With all that in mind, Stockman asks: "Can the clowns in the Eccles Building can explain how the US economy can grow in the future when it is submerged in so much debt, or how interest rates can ever be normalized in real terms without blowing up the entire financial edifice? The answer is: No." Well … I assumed that was a rhetorical question, but I guess he decided to answer it anyway. Just in case somebody at the Fed was reading.

Credit: As the always astute MN Gordon recently reminded us, "When a carpenter measures a cabinet as being three feet long, he's certain that three feet will always be three feet. No more; no less. To the contrary, when a saver squirrels away $1, he has no assurance that the value of that dollar will be preserved." Nor should he; because the Fed rigged the system to ensure that savers' fiat dollars are guaranteed to lose value. Yes, yes — it's a dirty trick. Unlike this one …
Credit: Speaking of inflation, as Political Calculations pointed out this week, the size of a Campbell's soup can hasn't changed since the product was first introduced to the public in the late 1800s — which means the company can't hide price increases via shrinkflation. Indeed, the following chart shows the price of Campbell's tomato soup remained steady until shortly after 1971, when the dollar's anchor to gold was officially broken. That's not a coincidence, folks.
Debit: Although inflation is raging, the Fed is in no hurry to put out the fire by raising interest rates. That's odd because interest rates represent the cost of money, which helps savers and borrowers alike make informed financial decisions. When interest rates appropriately reflect the economic growth rate, capital tends to gravitate toward its most productive uses, which promotes efficient economic growth, which in turn results in broader wealth distribution to the entire population — not just those closest to the Fed money spigot.
Credit: Of course, as financial analyst Michael Liebowitz points out, since "the Fed interferes with the market by buying bonds, interest rates don't reflect the actual supply and demand for money." As a result, the value of non-productive and poor investments increases as rates decline, especially as they fall below zero. And with real interest rates in negative territory for much of the past decade, that represents a lot of malinvestment.
Debit: For an extreme illustration of how the Fed's policies turn free-market capitalism on its head, Liebowitz quotes none other than ex-Fed Chair, Ben Bernanke: "If the real interest rate was expected to be negative indefinitely, almost any investment is profitable. For example, at a negative (or even zero) interest rate, it would pay to level the Rocky Mountains to save even the small amount of fuel expended by trains and cars that must climb steep grades." So … are you still wondering why the economy is barely functioning?
Debit: Unfortunately, with negative real interest rates submerging to depths not seen since the inflationary 1970s, Liebowitz wryly points out that "the incentive for corporations to level the Rocky Mountains has never been higher." Hey, Michael … I do all the jokes here.
Credit: The flip side of that is over the long-run, negative real rates are jet fuel for precious metal prices. So there's that.
Credit: Here's one final point to consider: Billionaire investor Jeremy Grantham is warning that this is the first time in history that bonds, stocks, and housing are all in a bubble at the same time. So when these bubbles finally reach their inevitable demise, there will be few places left to hide — but physical gold will surely be one of them. Sadly, when that day arrives, the shelves will probably be bare. After all, they don't call them "precious" metals for nothing.
The Question of the Week
 Loading ...
Last Week's Poll Results
Do you plan on watching any of the Olympic games this year?
No (80%)
Maybe (13%)
Yes (6%)
More than 2100 Len Penzo dot Com readers responded to last week's question and it turns out that 4 out of 5 say they won't be watching this year's Olympic games; nor will I. For me, the games lost their allure a long long time ago.
If you have a question you'd like me to ask the readers here, send it to me at Len@LenPenzo.com — and be sure to put "Question of the Week" in the subject line.
By the Numbers
Although he's not an Olympian, Matt Stonie is a world-famous champion eater — which is why you may want to think twice before inviting him to dinner. Here are some of his incredible gastronomical feats:
6 Pounds of bacon he consumed in five minutes. (That's a world record.)
182 Slices of bacon it takes to make six pounds.
8 Minutes it took Stonie to gobble up a 14.5 pound birthday cake.
101 Number of traditional tacos Matt recently put away during an 8-minute span.
20.8 Pounds of pumpkin pie he devoured in 8 minutes.
10 Minutes it took Stonie to dispatch 24 gyros.
10.5 Pounds of frozen yogurt he swallowed in a 6-minute period.
Source: Major League Eating
Useless News: Choking Hazard
One day at a local cafe, a woman suddenly called out, "My daughters choking! She swallowed a nickel! Please! Anyone! Help!"
A man at a nearby table immediately rushed up to her and said he was experienced in these situations. He then calmly stepped over to the girl and, with no look of concern, wrapped his arms around her and squeezed. A second later, out popped the nickel!
Then the man returned to his table as if nothing had ever happened.
"Thank you!" the mother cried. "Tell me, are you a doctor?"
"No," the man replied. "I work for the IRS."
(h/t: Cowpoke)
More Useless News
Here are the top five articles viewed by my 39,220 RSS feed, weekly email subscribers, and other followers over the past 30 days (excluding Black Coffee posts):
Hey, while you're here, please don't forget to:
1. Click on that Like button in the sidebar to your right and become a fan of Len Penzo dot Com on Facebook!
2. Make sure you follow me on my new favorite quick-chat site, Gab — oh yeah, and Parler too! Of course, you can always follow me on Twitter too. Just be careful what you say there.
3. Subscribe via email too!
And last, but not least …
4. Please support this website by patronizing my sponsors!
Thank you!!!! 😊
Letters, I Get Letters
Every week I feature the most interesting question or comment assuming I get one, that is. And folks who are lucky enough to have the only question in the mailbag get their letter highlighted here whether it's interesting or not! You can reach out to me at: Len@LenPenzo.com
After reading an article here entitled 11 Ways to Make Your Retirement Savings Grow Faster, Nicholas asked this question:
Look, it's not a home run at work every day. But why live like a poor person so you can quit your job and live like a poor person?
Hmm. You may be on to something there.
If you enjoyed this, please forward it to your friends and family. I'm Len Penzo and I approved this message.
Photo Credit: public domain