I thought this article would be apropos today, considering the Honeybee and I are enjoying a bit of a second honeymoon in Maui this week — sans kids, of course. And yes, we're having a fabulous time!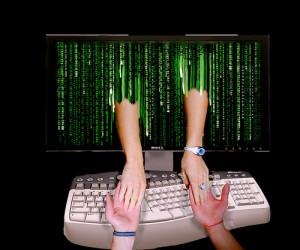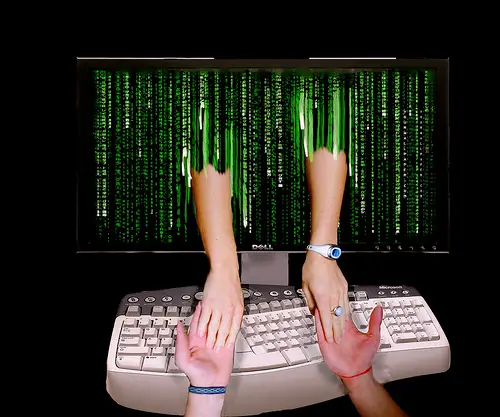 It's tough being single. Perhaps that's why Internet dating is now bigger than the porn industry, according to an infographic by Online Schools.
In fact, with 40 million people now taking advantage of online dating in the United States, it's an industry that's currently worth just a shade over $1 billion — and that number is expected to grow to $1.3 billion by 2013.
Considering that six-month subscription fees for online dating sites currently range anywhere from $15.99 per month for Yahoo Personals, to a monthly price of $29.95 for eHarmony, it's no wonder a lot of people feel the need to make a love connection as quickly as possible.
How I Found True Love Through a Personal Ad
While I didn't meet the Honeybee through an online dating service — after all, the Internet was just getting started back in 1995 — I did meet her thanks to its humble precursor: the print media personal ad.
Luckily, I can still share it with you today because my wife is a pack rat:
HIGH-SPIRITED LATIN DISH!
Fit, petite, SW/HF, 27, striking brown eyes/smile, independent, affectionate. Loves hockey, billiards, intelligent conversation. Seeking employed, trustworthy, fit, SWM 28-32, 5'11″+
Considering that I'm only five-foot ten-inches tall, I technically didn't qualify to answer that ad in the first place. But, after reading it, I immediately dialed up the Honeybee's accompanying voice message anyway. (Yes, she actually wrote down the entire script and saved that too.) Here's what she said:
You've reached Bachelorette #2981 [that was her voice mail number]. I'm 27, one-half Mexican (thanks to my mother) and one-half Spanish and Portuguese (thanks to my father). I have long brown hair and striking dark brown eyes … I've never been married and I have no children. I do, however, have a cat and her name is Toulouse. I enjoy sports, water skiing, rollerblading, concerts, dancing, and I love to cook. I'm seeking a very attractive, tall, slim, physically fit, employed man. You must be intelligent, emotionally secure, sensitive, humorous, and above all, honest. Hopefully, you're not carrying any baggage either … Thanks for calling my ad!
Success in Love & Money Requires You to Avoid a Herd Mentality

I want to focus on two key points mentioned in the infographic at the bottom of this article that are basically common sense:
Females in their 20s tend to have many more pursuers than men — online or elsewhere. And while that may seem like common sense, it's true nevertheless. After placing her ad, the Honeybee had 56 responses in her voice mail inbox. Yes, folks, fifty-six.
Men and women who answer personal ads often lie to make themselves appear more attractive to a potential mate. As you'll soon find out, that's not always such a bad thing.
Now I knew the moment I read the Honeybee's ad that the competition was going to be, well, if you'll pardon the expression, quite stiff. So I decided my only hope was to think outside of the box.
I figured most of the guys responding would essentially end up parroting back her previously-stated interests or lamely court her with the same old tired lines. You know, pablum like this:
"Hi, my name is Fabio and I love romance, long walks on the beach, beautiful sunsets, long-passionate kisses, cuddling, and watching the Twilight trilogy over and over again."
Come on guys: Do you really think any girl worth her salt is going to fall head over heels for you when more than 50 other potential suitors are making the exact same pitch?
Whether you're male or female, if you want to make an online dating connection you need to set yourself apart from the competition. The best way to do that is to lie — and lie big.
That's right; go for the gusto! Get creative. Don't hold back.
The trick is to be so outrageous that the object of your affection knows you're lying, but is so intrigued by your audacious claims that he or she feels compelled to meet you anyway.
With a few exceptions, that's pretty much what I did.
In fact, here was the response I left in the Honeybee's voice mailbox. (I know what you're thinking, but I swear she actually wrote this down and kept it too.):
Hello Bachelorette #2981, this is Bachelor #5683 [um, that spells L-O-V-E on the phone keypad]. I 'm 31, and 100 percent Italian (thanks to my mom and dad). I'm also an aerospace engineer. I like to travel, and hockey is my favorite sport. On the negative side, I'm an albino with pink eyes and white hair. I'm 4′ 6″ tall and weigh 489 pounds. Don't worry — I wear it well. I have a grouchy old Great Dane named Dusty — and he HATES kitties. On most nights, I like to sit at home on my couch and do nothing but eat Cheetos (the puffed kind). I also have a lot of baggage, but I only pull it out of the closet when I travel.
Needless to say, the Honeybee answered the ad. As an added bonus, I managed to set the bar so low in describing my appearance that, when she finally did lay her eyes on me, I'm sure I looked almost as good to her as Brad Pitt.
I said almost.
Regardless, sixteen years and two beautiful children later, we're still together — living happily ever after.
Photo Credit: Don Hankins