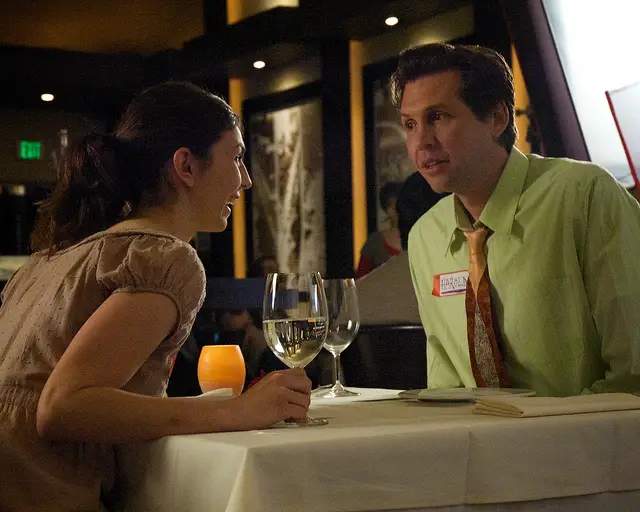 For most people, dating is fun.
However, dating isn't cheap, and depending on what you two like to do, it can take a sizable toll on your finances.
Back in the day, taking your date to a fancy restaurant and an extravagant activity meant you really liked the person. But does the amount the date costs relate to how much you care? The answer, of course, is "absolutely not!"
After all, today there are more options than ever on how to have a great time without breaking the bank. With that in mind, it's time to overhaul the old rules of dating to emphasize the importance of preserving your finances. Here's how:
Stop Dating Fiscally Irresponsible People
We've all been there — we meet a hella cute guy or girl that we want to cozy up to but they're so financially inept that they're drowning in debt without a single thing to show for it. In some cases, there's a good reason for this; other times, it's due to fiscal irresponsibility and relying on others to take care of them in times of need.
Avoid this person like the plague.
No matter how good looking, smart, funny, or good in bed they are, it's not worth the trouble. That might seem harsh, but he or she is probably not in the relationship for the same reasons you are. Footing their bills will lead to resentment and an eventual disintegration of the relationship. Cut your losses and pursue someone whose financial situation more closely resembles your own.
Hedge Your Bets
Plenty of folks live by online dating. Here's how one of my friends suggests you weed out the broke-asses that litter these outlets:
"Too many people suspend the rules when dating and end up with a trough of idiots; then they wonder where things went wrong. Well, it went wrong when you refused to acknowledge your personal biases and check the damn box. Online dating sites have filters; use them," he says. "If you think a person should have a car, check the box. If you think it's impossible to have a partner who makes less than $80,000, then indicate that."
I couldn't have said it better myself.
Be Honest About Your Financial Situation
If you're in the midst of a personal-finance depression, don't be ashamed; we've all been there. Granted, this isn't first-date-appropriate conversation, but after several dates it's not a bad idea to broach the subject and create a more open dialogue about the cost of sharing your time together — and how that may need to be adjusted to accommodate your budget more favorably.
Recognize the Difference Between Cheap and Frugal
Being frugal is minding your money and making the most of what you have. When dating, this might mean avoiding high-cost activities in favor of connection-building experiences that don't cost a lot. Enjoying nature, for instance — whether it's an afternoon on the beach or a bike ride around town or playing games in a nearby park — is totally free.
On the other hand, cheapness is characterized by being so miserly that quality suffers, thereby affecting someone else's happiness — like tipping poorly or taking somebody out for fast food on their birthday.
Immediately Set a Financial Tone
Everybody wants to make a lasting impression on the first date — but you can overdo it. By going big from the get-go, you're setting a precedent with which your wallet may not be able to keep up.
Keep it real from the beginning. Go to your favorite, affordable local restaurant and plan an activity that you love.
Only Do What You Can Afford
You should never go into debt or compromise your rent money to show somebody a good time. There's no shame doing what's within your means — ever.
Going Dutch Is Okay
My general rule of thumb is that whomever requests the date pays — male or female. However, if I'm paying I expect an offer to split the cost so I can recognize your appreciation and thoughtfulness — although I'll politely decline. After a few months of dating though, I'll expect you to pick up the tab every now and then, or we're going to split it. Being somebody's sugar daddy doesn't suit anyone.
Don't Be Afraid to Use Coupons
Using coupons and deals on the first date is perfectly acceptable. But there's something to be said about being discreet, especially when you don't know someone that well. Just don't adopt that smoke-and-mirror routine for the remainder of your relationship. Honesty is always the best policy.
Beware of Gold Diggers
Is the person you're dating always recommending pricey restaurants and expecting you to pay the bill? Do they suggest expensive getaways and guilt you into covering the expenses? Do you chauffeur them around without ever being offered gas money? Are they living with you rent-free? Do they spend your money behind your back?
If you answered yes to any of these questions, then you're dating a gold digger. So kick that deadbeat to the curb and continue searching for Mr. or Ms. Right.
It might take a while, but it'll cost less in the long run.
Photo Credit: Big Al