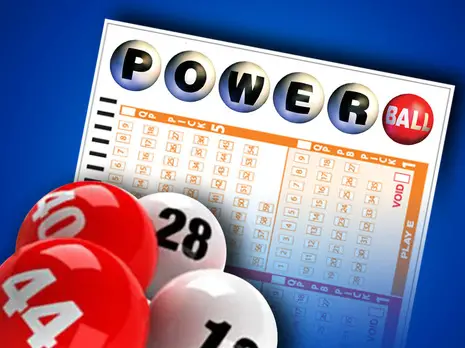 There's an old joke that goes something like this:
In order to raise additional revenue, the government is introducing a National Lottery with a daily grand prize of $50 million. Winners will get $1 annually for 50 million years.
Heh. I smile every time I hear that one.
There's also an old saw about lotteries being a tax on the stupid. It's true, too.
The other day I was talking with somebody who said that he recently reduced his weekly tax-deferred retirement plan contributions by $10 so he could begin "investing" in lottery tickets. His reasoning was that his retirement account was no longer growing fast enough to make a difference anyway, so why not take a small chance at becoming a millionaire?
Of course, there are those who insist that you can't win if you don't play. That's certainly true when it comes to lotteries — but just barely.
Lotteries are big business in the United States. Currently, all but six states permit them. In 2020, state lotteries racked up almost $90 billion in sales. That's a significant increase from 2009, when combined sales were "just" $58 billion.
In reality, lotteries are arguably the worst "investment" anybody can make; the big question is why they continue to be so popular, given the nearly insurmountable odds that players are up against.
Let's look at the odds for Powerball, which is currently played across 44 US states, the District of Columbia, Puerto Rico and the US Virgin Islands.
There are 69 white balls, from which five are drawn. There are also 26 red balls, from which a single ball is drawn.
Powerball advertises that players can win in one of nine ways — and the overall odds of winning any prize are a fairly reasonable 1 in 25.
Sounds good so far, doesn't it?
Well … here are your actual chances of winning each prize:
Grand Prize (5 white balls/1 red ball) – 1 in 292 million
$1,000,000 (5 white / 0 red) – 1 in 11.6 million
$50,000 (4 white / 1 red) – 1 in 913,129
$100 (4 white / 0 red) – 1 in 36,525
$100 (3 white / 1 red) – 1 in 14,494
$7 (3 white / 0 red) – 1 in 579
$7 (2 white / 1 red) – 1 in 701
$4 (1 white / 1 red) – 1 in 91
$4 (0 white / 1 red) – 1 in 38
Based upon those numbers, anybody who regularly plays the lottery clearly doesn't understand the sheer magnitude of the odds that they must overcome in order to win even enough to cover a luxury vacation.
Either that or they have too much money to begin with, don't ya think?
For example, consider these odds:
Being dealt a royal flush on an opening hand of poker (1 in 649,739)
Being struck by lightning in your lifetime (1 in 30,000)
Dying in a car accident (1 in 18,585)
Getting a hole-in-one (1 in 5,000)
Being audited by the IRS (1 in 100)
Comparing the numbers, one can see that Powerball players have only a slightly better chance of winning $100 than dying in a car accident. They also have practically the same odds of being audited by the IRS than winning $4 — although, one could also argue that any Powerball winner who takes home the Grand Prize has an almost 100% chance of being audited.
Here's the bottom line: The chance of a lightning strike ruining your day is 1 in 30,000. Meanwhile, the chance of becoming filthy rich playing Powerball is 1 in 292 million.
So while it's true that you can't win the lottery if you don't play, it's also true that, with such horrific odds, it's much more realistic to say that those who don't play the lottery can't lose.
Photo Credit: Newsmax