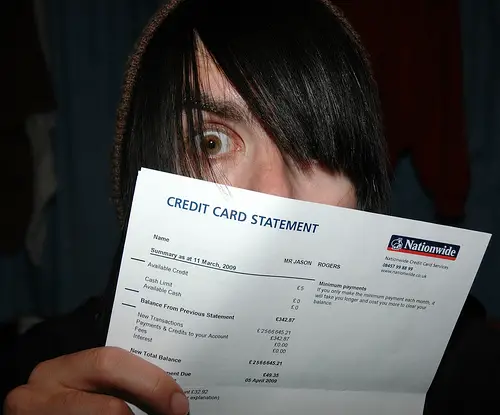 Not every merchant goes by the mantra, "The customer is always right." Therefore, even if you've received a fraudulent charge or want to return a piece of merchandise, they may not let you — and you may not get your money back. Fortunately, credit card chargebacks act as a built-in protection for situations like these. In fact, as long as you know how to use them, you can get your refund.
What is a chargeback?
A chargeback takes place when you, the cardholder, get in touch with your credit card company or bank to dispute a charge on your account. They then reverse the transaction, effectively issuing you a refund for a purchase made.
Chargebacks offer protection from fraudulent purchases or when there's a billing error on an account. Make sure you're organizing your bill monthly to pinpoint any extra or unfamiliar charges. You can also request a chargeback if you're unhappy with product quality, poor service, or delivery issues and the merchant refuses to provide a refund.
What's the benefit?
You might have already picked up on the benefit of using your chargeback power — you get your money back for a purchase that should be refunded. You can even go back through previous billing cycles and ask for refunds of purchases after they've been finalized if they fall into the categories described above.
Another benefit of the chargeback is the fact that your credit rating won't suffer if you're disputing a charge. You won't have to pay the amount in question right away, nor will it go against your credit score and hurt you financially. You might even receive a provisional refund as you wait for the final result of your claim, although a full refund can take a bit longer to receive.
How can I do it?
If you're making a claim on your credit card account, you'll find that most providers make the process as painless as possible. This is especially true if you have an app on your phone. There, you can tap the purchase you wish to dispute and make a claim without much effort.
Some companies may require you to go online and fill out a claim form. They may also require you to call in to negate the charge in question. In rare instances, you may have to write out your dispute and physically send it to your bank or card provider.
Just make sure you don't waste time in filing your claim. According to the Fair Credit Billing Act, which provides many of these protections, you should ensure your dispute reaches the creditor within 60 days of receiving the bill where you found the error.
Is there anything I should do before asking for a chargeback?
A chargeback shouldn't be your initial course of action. Instead, you should first approach the merchant and attempt to resolve the problem on your own.
Merchants are always charged a monetary penalty for a chargeback. some credit card companies charge up to $100. So, to be fair, you should give the merchant a chance to offer a refund before using the chargeback tool.
Remember that excessive use of chargebacks could eventually hurt consumers. Think about it: If businesses constantly have to pay fees for these transactions, then they'll have to raise the prices of their products or services to continue turning a profit.
Thankfully, most merchants are willing to work with you to avoid the extra charges and maintain their good reputation. Figure out a way to solve the problem in person, online, via social media or over the phone. If you can reach an agreement that way, both of you will be better off.
Of course, chargebacks must only be used for legitimate reasons. If your credit card company finds you're abusing this protection you'll likely lose your account. A good example: using chargebacks to get refunds on purchases that didn't actually require a claim.
The Final Verdict
The chargeback is an empowering tool for customers who encounter uncooperative merchants. But remember: Only use this resource when absolutely necessary! Otherwise it could hurt both businesses and the buyer. So only proceed if you've exhausted all other options.
Photo Credit: xJason.Rogersx