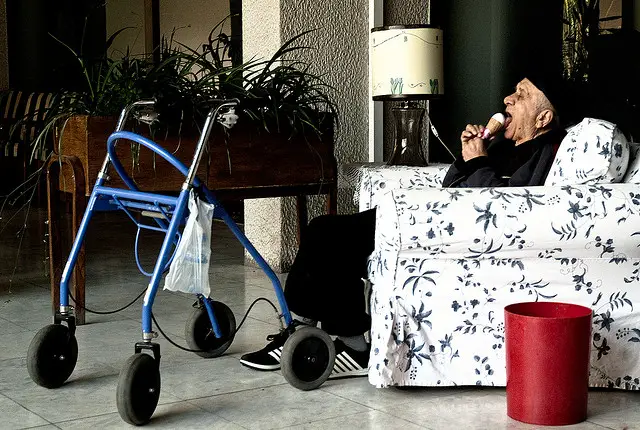 Have you ever sat down and looked at all the different types of insurance that are available? There are insurance plans for almost anything: house insurance, vehicles, renters, life insurance. You can even get pet insurance.
No matter what type of insurance you look at, they all provide the same thing: protection.
There's another type of insurance that you may not need right now, but very well could down the road — long term care insurance. This type of insurance is something to consider within your retirement plan. So here's some information to help you understand what it all entails when the time comes to look at long term care insurance companies.
What is Long Term Care?
Before we look at the insurance aspect of it, let's describe long term care in more detail. As a basic definition, long term care is services provided to someone who is unable to care for themselves on a long term basis; the recipient needs help every day with basic tasks.
In order to qualify, recipients must be unable to perform two of the following six basic everyday living tasks:
Eating
Bathing
Toileting
Walking and transferring
Dressing
Maintaining continence
Long term care is something that will always be needed. In the United States, there is a 70% chance the average 65-year-old will need some form of long term care. Unfortunately, it can be quite expensive.
Long term care isn't just for elderly, however. It's also available to someone with a disability that inhibits them from performing some everyday living tasks.
What is Long Term Care Insurance?
Long term care insurance then is a form of coverage for the expenses of receiving long term care, whether it be a nursing home, assisted living facility or in-home. Most of the time long term care insurance is sold to an individual rather than through an employer; typically, 70% of long term care policies are sold to individuals.
Monthly premiums for long term care insurance vary, depending on the following four factors:
Age of application
Amount of the daily benefit
How long the benefits will be paid for
Time between qualification and insurance company begins to pay
As with other forms of insurance, the younger you are when apply, the more likely the premiums will be less expensive. Don't expect your policy will cover every penny. Some may only cover a portion, and the policyholder has to pay the difference.
Policyholders can get a guaranteed renewable policy. As long as premiums are paid on time the coverage remains. Premium rates cannot be changed individually unless the state insurance board approves the change. However, premiums could change for all the policyholders within the specified class.
There are also non-cancelable policies, although you'll be hard-pressed to find one; they are very similar to the guaranteed renewable, but the difference is that you have a fixed premium.
Although it may not be something you would think of right now, it's more than likely you'll need some form of long term care down the road — so make sure you have the insurance for it factored into your retirement plan.
Photo Credit: simaje