Grandfather says he moved his house once.
When the road in front of it was widened, he moved it out of the way, up to the top of a hill on his place. That was before the family moved where we have been for 40 years now.
Grandfather learned a lot with this project, which served him well when he built his new house.
Here is the house on its original site: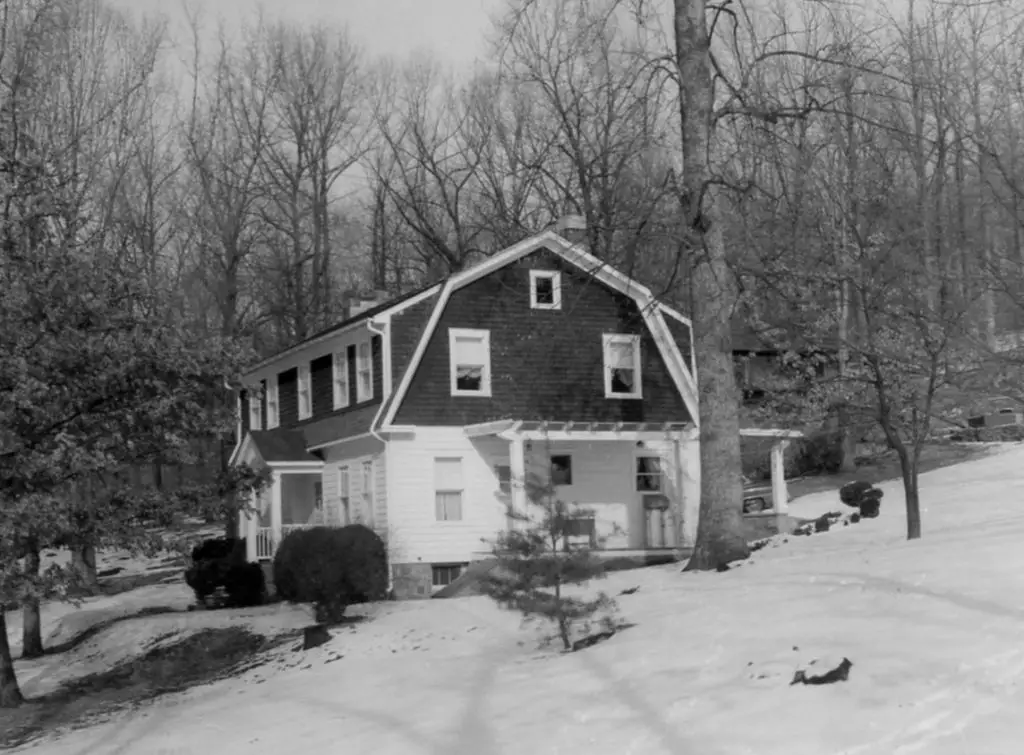 The house is jacked up on beams off the original stone foundation:
Dollies made from B-29 wheels are placed under the beams supporting the jacked-up house. The jacks are then removed putting the house on the wheels and towing machines are attached to the beams with a cable to each vehicle:
The train starts up the hill:
Up, up …
Here is the house at its new resting place: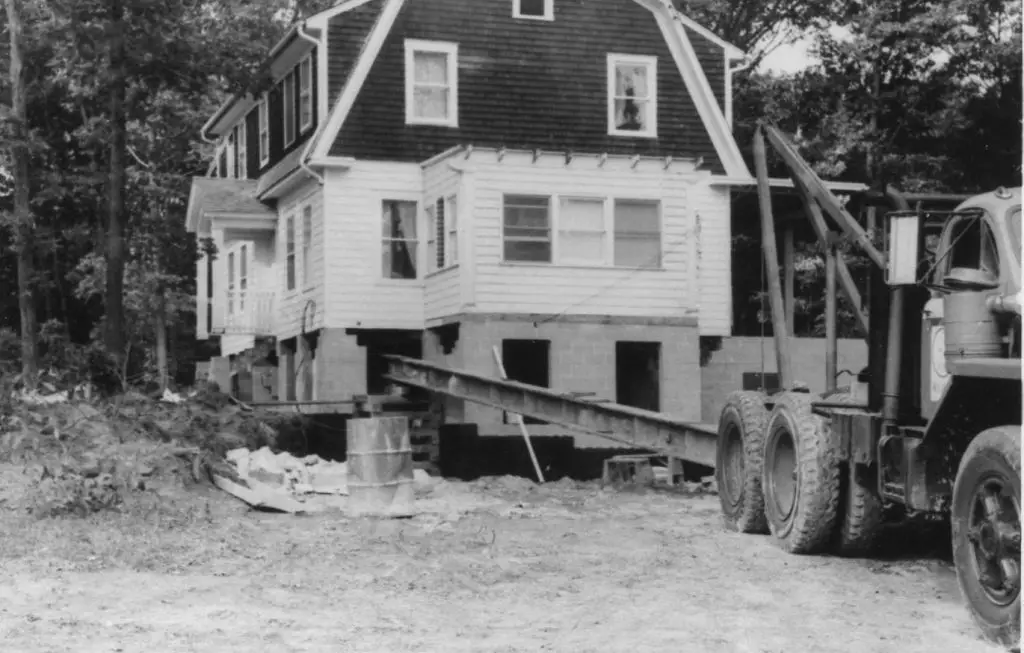 The house is set in place on stands, level and at the desired height, and a new foundation is built up under it. The stands and beams are then removed.
And here is the house after Grandfather got it finished: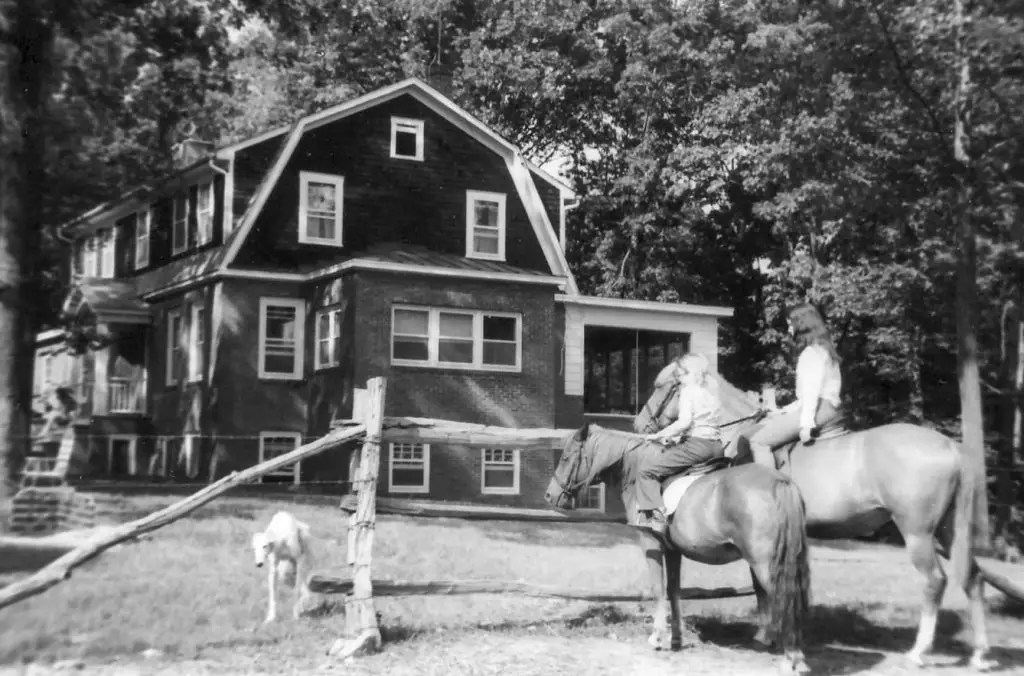 ***
About the Author: RD Blakeslee is an octogenarian from West Virginia who built his net worth by only investing in that which can be enjoyed during acquisition and throughout life, as opposed to papers in a drawer, like stocks and bonds. You can read more about him here.
Photos: Courtesy of the Blakeslee Family