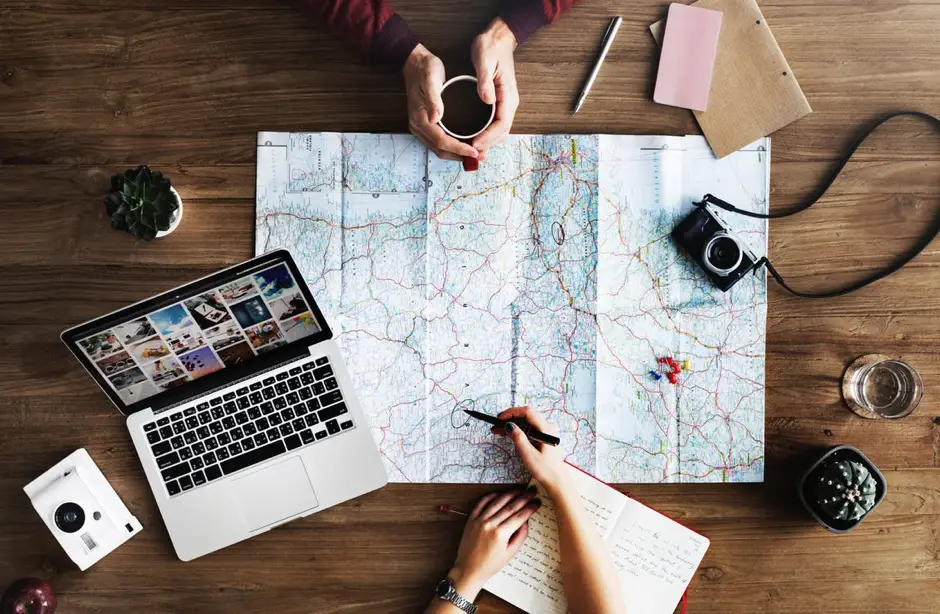 Is your business in the travel sector, offering experiences, or helping customers achieve the vacation of a lifetime?
You would certainly benefit from specific tourism marketing — but its methods aren't only useful for dedicated travel businesses. In fact, the disciplines used to promote destinations can benefit not just the tourism industry, but all types of companies.
What is Tourism Marketing?
Tourism marketing pitches an ideal world to consumers: why else would they want to visit a place? In its most basic form, it's the business of attracting people to visit a location.
This is a factor that can be harnessed by any kind of business. To attract people to your business — whether it's physical or online — take heed from travel agents and vacation planners by selling the transformation of the buyer's life with your product, or promise a unique experience that can't be had anywhere else.
If you want to create a new world with your product, you could learn from the secrets that tourism marketing instills in its campaigns.
Methods of Tourism Marketing
Tourism requires many of the same factors found in traditional marketing methods, but adapted to fit the goal of attracting people to a specific place.
Here are a few of these methods, and how they're used in tourism and beyond:
Customer Relationship Management: CRM is integral when selling experiences and travel — people will only buy from people and companies that they love and trust; especially when dealing with very expensive products like holidays.
This is why travel agents have to be amazing with customer management. They have to successfully build friendly rapports with clients, and do their utmost to organize the vacation of the clients' dreams.
Planning: Plans should include the likes of budget outlines and assessing metrics, successes and failures. For instance, you'll need to put money aside for promotional material, and stick within the parameters to make revenue.
Then, you'll need to look at how many people visited your business site, and how much money they spent in each area. Which areas performed well and were visited a lot, and which weren't? This may inspire product development, brand identity work, or other areas of marketing that could bring that area in line with successful others.
This is not just confined to use within tourism marketing. Every kind of business could benefit from breaking down their services into sections and assessing the performance of each one.
Themes: Lots of tourism businesses market themselves within certain themes or niches to differentiate themselves from the crowd.
There's luxury travel; budget backpacking; eco-traveling or sustainable tourism; and volunteerism, which is a contentious issue, but nevertheless attracts many people every year … plus, much more.
It isn't hard to apply this idea to other forms of business. For example, restaurants can market themselves under most of these themes, as well as by cuisine. Many people will visit a restaurant not only for its high standard of food, but also because it markets itself as sustainable and environmentally conscious with locally-sourced produce.
Partnership: Much of the tourism industry relies on partnerships and business-to-business (B2B) support to attract as many tourists as possible. It is in any business's best interests to gain customers from visitors who were in the area for the purpose of visiting another site. For example, consider a budget hotel opening near Disneyland. Disneyland profits from people who want to visit the park but can't afford the expensive Disney hotel, and vice versa.
Another instance of this would be two parks offering discounted entry to the other with the purchase of one ticket; ensuring better rates of visits within the partnership for both sites. This way, the consumer feels that they're getting a great deal by visiting or shopping at both locations.
Promotion: Tourist industries must work out ways to attract all demographics to be successful. While a clothes shop may have a very specific ideal customer, holiday destinations must cater to and be accessible for adults, children, the elderly, disabled people, and other groups. They might differentiate between budgets, but the demographic range is often broader.
This is where partnerships can come in handy. While children might love visiting a waterpark, giving discount coupons for a nearby restaurant with the waterpark tickets might be a good incentive for adults to take their children there.
Photo Credit: stock photo