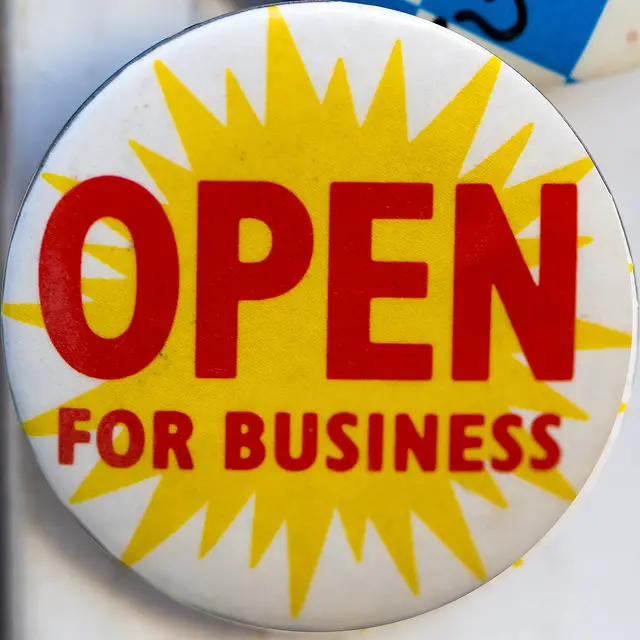 When you own a business, there are plenty of reasons to stay motivated. Maybe you're developing a unique product, or perhaps you have an excellent team in place with whom you love spending time.
However, the main motivation is profit. Without it, there would be no point in being in business, and you'd also be losing cash rather than gaining it.
The trouble is that achieving profit is easier said than done, and sometimes you'll face challenges along the way. In this article, well take a look at five top ways you can maximize your business's potential for making a profit and which strategies you can put in place to make it happen.
Tempt customers with extra products
Almost all businesses can take advantage of cross-selling.
This is the term used when businesses sell extra services or products to customers who have bought a base item. For example, shops that sell pants may also handily provide belts and shoes at the counter for the customers convenience.
It doesn't matter whether you're selling pants, toilets or train tickets; there will always be a way to do it.
Boost your business's productivity
All business owners understand the need to maximize the resources they have in front of them.
One resource the concept of productivity measures is how much your time is worth. Say you have ten employees, all of whom work eight hours a day. They spend half of each hour, however, either procrastinating or carrying out pointless tasks that do not earn your company any profit.
Thats forty hours of work time — and forty hours worth of salary payments — that don't give you any return on investment! As a manager, by cutting this unproductive work time, you could double the profitable output of your business in this case.
Often, this will require some out-of-the-box thinking — or, as Keith Krach puts it, it will take a high-performance team that thrives on challenging the status quo and innovating with every discipline of the company. Known for embracing a winner-takes-all philosophy, business owners can follow his lead and find success across a broad range of industries.
Invest in marketing and public relations
Sometimes, business owners shy away from spending money on marketing because the return on investment isn't always immediately obvious.
Before you write it off, think about it. When you read the newspaper each day, there are often profiles of people or firms who stick out and make you think Hey, they're doing something good.
You are then more likely to carry out positive actions relating to that firm, whether its buying one of their products or even investing in their business.
With an effective public relations (PR) team, you can get other people to feel that way about your business as well. You might not be able to measure the effects of PR right away, but over time, you'll start to see that raising your company's profile was a profitable move.
Be forward-looking!
All too often, finance teams are stuck with the task of simply looking back over the revenues from the year and commenting on what has already happened.
Some of the world's most innovative companies are using their finance teams for another task. They're also asking them to think about the future and use their number-crunching skills for more than just devising spreadsheet records.
At some major firms, the finance department also forecasts periods to come and uses its skills and tools to find efficiencies that can be made in the business.
Be savvy with offers
Sometimes, companies are happy to sacrifice high profits in exchange for getting customers through the door by using offers and giveaways.
However, all that actually matters is that the customer is happy with the offer, not necessarily that the offer eats away massively at your earnings.
For example, if you offer blanket percentage-discounts on all items during a sale, you're almost inevitably going to lose a big chunk of your profits.
If you think carefully about what products you can put on sale, you can pinpoint items that can be given away at a much smaller loss and retain a higher margin for yourself.
It is clear that increasing business profits is a goal that's not out of your reach. While there may be plenty of obstacles on the road between here and a profitable business, once you implement strategies, the path to profit may well seem a little easier.
Whether you need increased productivity or a little bit of marketing, an injection of strategy and planning can give your business a boost.
Photo Credit: Mark Morgan