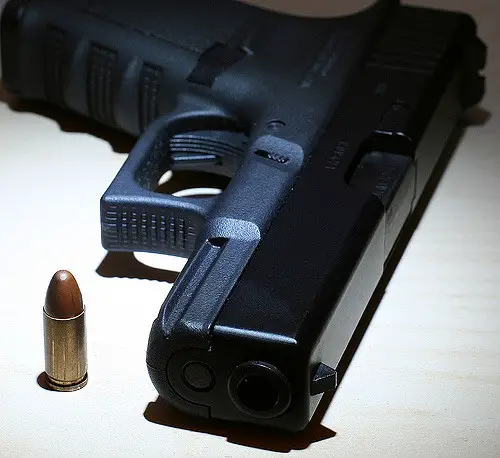 After receiving my license to carry a concealed weapon, I decided that it was prudent to make sure that I also had insurance to cover any potential criminal- and civil-defense costs that could arise from an unthinkable situation where I'm forced to use a firearm in self-defense, whether in public or inside my home. Yes, I realize the chance of such a nightmare scenario occurring is, thankfully, extremely low — but it's not zero. In fact, I was the hapless victim of two armed robberies before my 30th birthday.
I began my insurance-hunting journey by checking my existing homeowners policy; some policies may offer protection via clauses for "self defense," "wrongful acts," "intentional acts," or "use of reasonable force." Mine did not.
The next step was comparing my available options. This type of insurance goes by several names; gun-owner insurance, concealed-carry insurance, and self-defense insurance are the most common terms.
Keep in mind, as an alternative to insurance, one can also choose to subscribe to a network of self-defense attorneys who will fully-cover your legal costs. Of course, this almost always precludes you from choosing your personal attorney. On the other hand, there is usually no benefit cap and coverage typically includes any and all mistrials, retrials and appeals. Unlike many insurance options, however, civil damages are not covered.
As a result, comparing the various offerings is tedious, if only because some of the alternatives are apples and oranges.
Unfortunately, I didn't find any summaries that included a comprehensive quick and easy side-by-side comparison of the most popular self-defense insurance carriers and attorney networks — so I decided to create my own.
The following chart compares five of the most popular self-defense insurance and insurance network options available today:
Please click on the image to enlarge it.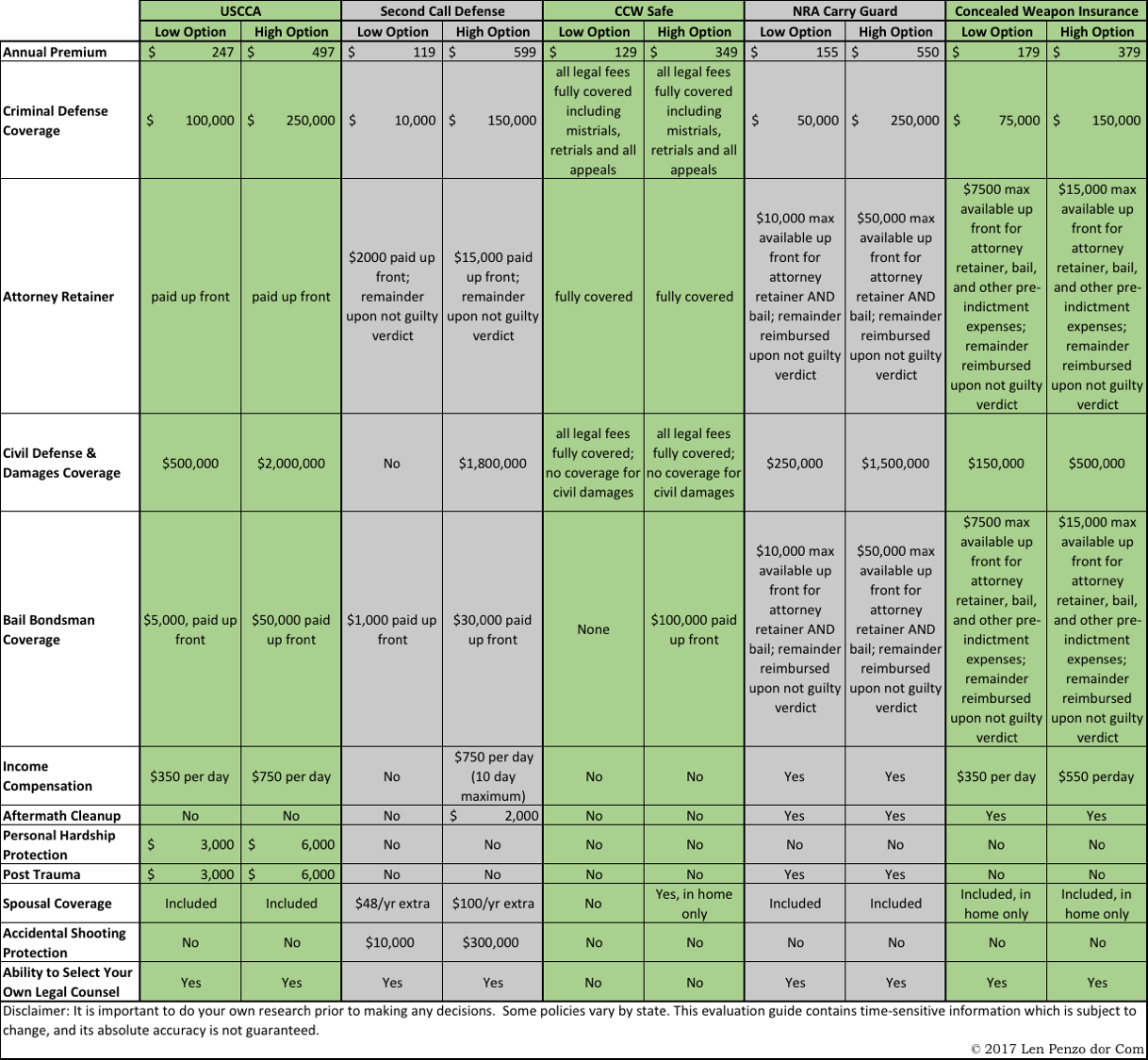 The Bottom Line
Please keep in mind that the chart I compiled contains time-sensitive information that is subject to change. Furthermore, some policy benefits vary depending on which state you live in — so it's very important to do your own research prior to making any decisions regarding the option that is right for you. Also, my research doesn't include input regarding customer satisfaction with these providers.
We can never see in advance all of twists and turns that life will ultimately throw at us, which is why most people buy home, life and car insurance. As a responsible gun owner, I now have self-defense insurance for the same reason.
Photo Credit: Smarter