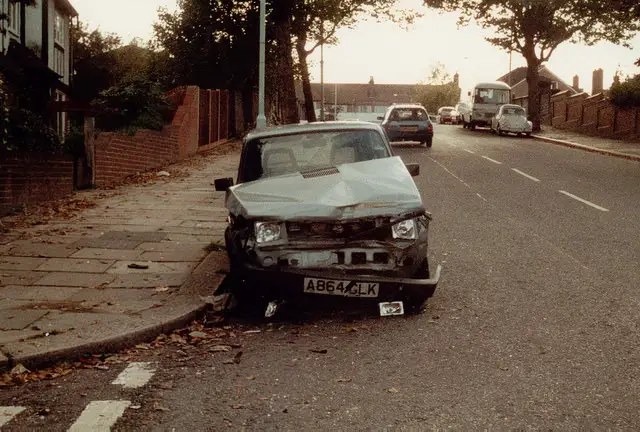 At some point, we all realize that although car insurance seems purely precautionary, it's absolutely necessary because accidents can be extremely costly.
Smart people make car insurance work for them. Save your money and be astute when buying insurance. In order to get the best deal, understand how you look to an insurance company. Are you a cautious driver, or do you rack up traffic tickets? Do you live in a safe city, or in a neighborhood with high rates of car theft and vandalism?
Regardless, the goal is to find an insurance company that will cater best to you.
Once you've found the right insurer, the key to keeping insurance costs manageable is to be safe and proactive. Monitor how much you're paying each month, and take into consideration ways you can actively cut back. For example, as your car gets older and loses value, you may not need collision coverage.
How Insurance Companies Determine Rates
When shopping for car insurance, there are numerous factors that contribute to your rates including:
Age
Gender
Driving history
Car make and model
Where you live
Your coverage levels
Insurance Rates Frequently Change
Anytime a new life event happens, check to see if your insurance company offers a discount. While there are many events that can move the rate needle, these are the most common ones that can change your insurance rates:
Having children
Moving to a city with more accessibility to public transit
Getting Cheaper Car Insurance
There are multiple ways customers can trim their insurance premium including:
Bundling. Use the same company to insure your car and home, or car and life insurance. You can also save money by bundling if you have multiple cars on your policy.
Reducing administrative costs. You can do this by making payments in advance, bundling, or making automatic payments.
Shopping around. Knowing your options is the best way to be certain you're getting your money's worth. There are many comparison websites such as QuoteWizard that can help.
Checking for discounts. Most insurance companies don't outwardly offer discounts; so it's important to research ways you can qualify for them.
Taking defensive driving courses. Defensive driving courses not only prepare you for the worst, they can also help dismiss tickets or remove license points. Research shows that those who take defensive driving courses save an average of 10% per month on car insurance.
Add safety features. Most insurers offer discounts for vehicles with telematic devices, anti-theft devices, and ESC brake controls. You can also get a safety feature discount by purchasing vehicles with high safety ratings.
Tickets and Accidents Will Cost You
Beyond being stressful, tickets and accidents on your record can make it difficult to find affordable car insurance. Here are the lowest average rates for drivers with — and without — accidents and tickets:
Drivers With Accidents or Tickets
Insurance Company
Average Monthly Rate
The Hartford
$130
Farmers
$133
American Family
$140
Drivers Without Accidents or Tickets
Insurance Company
Average Monthly Rate
Farmers
$125
GEICO
$129
Allstate
$132
Source: Data compiled by Survata from QuoteWizard visitors.
Your Car's Make and Model Affect Insurance Rates
Safe, common, and reliable vehicles are almost always cheaper to insure. Buying a more fuel-efficient car, or one that runs on alternative fuel, can help save money both on gas and your monthly premiums.
Cheapest Car Insurance by Make/Model
Auto Make/Model
Average Monthly Rate
Volkswagen Jetta
$108
Buick Century
$110
Toyota Prius
$122
Ford Focus
$124
Jeep Cherokee
$129
Nissan Altima
$129
Kia Soul
$130
Honda Civic
$131
Toyota Camry
$131
Subaru Outback
$133
Honda Accord
$134
Dodge Durango
$135
Hyundai Elantra
$135
Toyota Tundra
$135
Chevrolet Impala
$143
Chevrolet Silverado
$146
Ford F 150
$149
Chevrolet Malibu
$156
Audi A4
$165
Dodge Ram
$169
BMW X5
$187
Mercedes C Class
$188
Source: Data compiled by Survata from QuoteWizard visitors.
In Summary …
Regardless of whether you qualify for discounts or not, insurance is a smart way to protect your finances. Remember to always ask questions, and do your research before committing to an insurance provider. If you feel you've done everything to get your rates lower, but are still unsatisfied, remember — you can always switch insurers!
Frequently Asked Questions
Q: What kind of car insurance discounts are available?
A: There are discounts for good students, seniors, people with multiple policies from the same company, members of certain clubs or organizations, and more. Your insurer should have a discount page on their website; if not, ask an agent.
Q: Can I get a discount from my insurer for referrals?
A: Yes, some auto insurance companies offer discounts for referring others to their services.
Q: What should I look for when searching for a new insurance company?
Reputation. Check your state's insurance commissioner website to see if the company can sell auto insurance in your state. Some states also provide complaint information. Visit the Better Business Bureau to see how long a company has been around, how they compare to others, and what their customers complain about.
Ratings. See what others have to say about your potential insurance company. Check J.D Power and Consumer Reports for reputable rankings. Also, ask friends and family members about their experiences with their insurance companies.
Financial health. A financially sound company is less likely to try and cheat you out of your hard-earned money. Sites like J.D. Power and A.M. Best can provide you with more thorough financial information.
Photo Credit: satguru