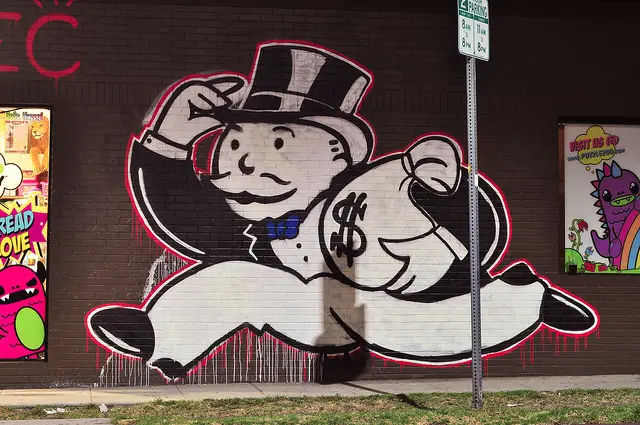 Are you tired of long waits to speak to a teller or manager at your bank? When you call your bank for help, are you annoyed by the numerous automated-questions you have to endure before you can talk to a human being? Or, maybe your current bank has increased charges for even the most basic of transactions. Well, no matter what the reason is for your dissatisfaction, there's something you can do about it: switch your accounts to a different bank!
Many people who hate their bank stick with it because they want to avoid any hassle that may be involved with the switching process. The good news is that changing banks is not difficult; you just have to be organized. You can also limit the risk of changing, by making sure you do your research before taking any action.
Before you make a change, look at the websites of different banks to determine which one offers the type of service you'd like. For instance, if you visit the site of Branch Banking and Trust Company, you'll see that they provide you with the ability to manage your money using a customized dashboard; you can set budget limits and goals for your spending. This may be something that appeals to you, if you feel you need some support with money management. There are plenty of Branch Banking and Trust Company locations, so it should be simple for you to be able to make an appointment to discuss opening a new account.
You should also check other aspects of what a bank offers before making a final decision; interest rates are one of the most important, and sites such as Bankrate.com can help you to do this.
Opening a new account
Once you have chosen the right account for you, you'll need to make an appointment with the bank to open a new account. In most cases you'll also need to provide documentation that confirms your name, address and date of birth.
Official photo identification
Some banks may accept two forms of non-photo identification if you don't have a passport, drivers license or state ID. For example, valid non-photo identification usually includes items such as a birth certificate or a social security card.
Confirmation of your social security number
You'll also need to make an initial deposit, by cash, check or transfer. Once you have presented all the necessary information to the bank, then you should be able to open an account. Keep in mind that you may be subject to other reviews prior to opening your account, such as a credit check.
Transferring direct deposits and payment of bills
Most bank accounts are subject to a number of automatic transactions — so you'll need to make sure that all of these are set up when you open your new bank account. Failure to do this could mean that your income is not paid into your account, or that you miss paying important bills. Don't forget to link your new account with online wallets such as PayPal, if necessary.
Closing your old account
It's a good idea to keep your old account open for at least one monthly cycle. This will help ensure that any older transactions are cleared, and gives you the opportunity to make sure that all of the remaining funds are properly transferred. It also gives you time to iron out any bugs with your new account. It's also a good idea to close your account in person, and to get written confirmation from the bank. This stops any mistakes from happening.
Opening a new bank account isn't that complicated; you just need to follow the process, and make sure that you have all the documentation you need. After all, nobody should have to put up with low interest rates, high fees or bad customer service just because they're reluctant to change.
Photo Credit: aisletwentytwo