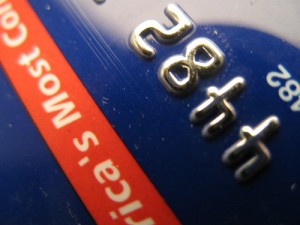 For many people, a credit card offers a flexible way to access funds when they're needed. However, credit cards can do much more than this when they're used properly — and can in fact end up saving you money in the long run.
Selecting the right credit card and knowing how to get the most out of it will end up leaving more cash in your wallet each month — and that's something we should all strive for these days. Here are five key tips to keep in mind:
Take advantage of balance transfer cards
If you're currently shelling out for hefty interest on top of your outstanding balances, it's worth considering moving elsewhere. By taking advantage of a lengthy 0% balance transfer credit card deal, you should, in theory, end up spending less paying off what you owe each month. Keep in mind that there's often a balance transfer fee though, so factor this into your plans and projections.
Take your credit card on vacation
Everyone deserves a holiday from time to time — and your credit card is no different. In fact, it can be the perfect travel companion, as it's almost always the cheapest way to spend abroad, especially compared to debit cards and cash exchanged at the airport. Go for a specialist travel credit card and you should end up spending even less — leaving you more fun money to splash on yourself.
Look for credit cards that offer rewards
Many credit cards come with rewards, like air miles, cash back or discounts in certain stores. If you're a frequent flier or regularly shop in a certain store, this could help you save lots of money in the long run. For example, a cash-back rewards credit card gives you something back simply for using it.
Spread the cost with credit cards
Credit cards often come with a higher fee than debit cards or cash when it comes to bigger transactions — but they're worth the extra few bucks. This is because credit cards offer better protection, meaning you're more likely to get your money back if, for example, the travel firm goes bust.
Remember that credit card loyalty is rarely rewarded
It's fine to be enticed by credit cards that come with tempting introductory deals. In fact, it's encouraged — as long as you circle the date on your calendar to remind yourself when the introductory period ends. But once the credit card reverts to an uncompetitive interest rate from the 0% teaser, start comparing cards again because you won't be rewarded for staying loyal to your current provider.
Photo Credit: The Consumerist