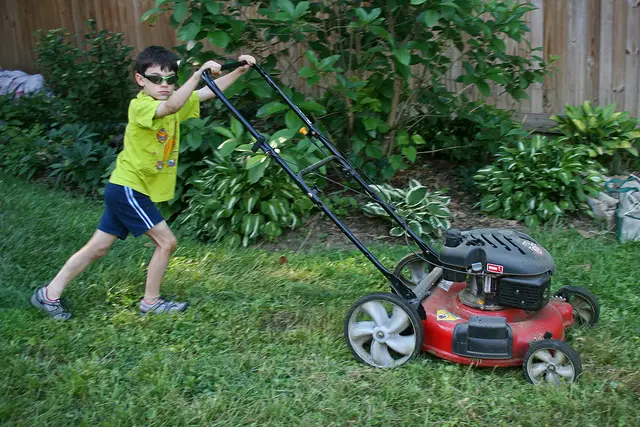 When did you learn the value of money? For many of us, it begins the day our parents dole out chores for the first time. A week's worth of completed chores meant we earned allowances that we could spend right away or save for something we really wanted. But what are some chores kids will do for cash?
Now, the tables have turned, and you're the parent in charge of giving out chores to your little ones. Clearly, times have changed, which means not every chore you had as a kid will still be relevant today. You might not remember what your parents had you do that was age-appropriate at a young age.
Some chores offer the perfect middle ground. Let's look at five of them. Your little helpers will look forward to completing tasks for spending money, and you'll get a little bit of help with the chores that would normally fall on you. Sounds like a win-win to us.
All Ages: Picking up Toys
Whether it's a Fisher Price piano or an Xbox and all its controllers, children of any age can be in charge of cleaning up their toys once they've finished using them. You might not even want to give it as a chore for your older ones — at some point, kids need to learn that picking up after themselves is mandatory.
Teens: Washing and Drying Clothes
Your kids will learn some serious life skills once they're given laundry duty. For one thing, your teen is likely to be heading off to college or another form of independent living in a few years, so knowing how to do their laundry will be vital. Because your child is already working for money, it'll be up to you to make sure the cost of each cycle is clear. For that reason, stress that your kiddos avoid half-empty loads so no water, electricity or detergent goes to waste. You'll save money in the long run — cash you can put back into your chore system.
12+ Years Old: Watch Younger Siblings
You might not want to leave your 12-year-old in charge of the house when you leave, but you can certainly rely on your pre-teen to serve as a mother's helper, playing with and caring for younger siblings while you're in another room or outside tending to the garden. If they're older, recruit them for babysitting duties if everyone is prepared safety-wise for the role.
9+ Years Old: Empty Household Trash
This is an example of a task that's tedious for you, but many kids actually find it enjoyable. Have them round up all of the smaller trash bags around the house: think office, bathrooms and bedrooms.
You'll still have to bring the big bag to the curb, but it won't seem as big a chore if all the other trash is brought directly to you from around the house.
5+ Years Old: Sweep the Floor
It's not you or your spouse who's spilling crumbs all over the kitchen floor probably. Asking your kindergartners to sweep will pair them with an age-appropriate task and teach them the value of clean eating: want to sweep less? Then keep that napkin in your lap and the chicken nuggets on the table.
These clearly aren't the only chores you can have your kiddos do. Everything from dusting to walking the dog and helping siblings with homework can be candidates too. But it's your job to decide which ones make the most sense — for both you and your children.
There are plenty of chores kids will do for cash. But no matter what you end up choosing, rest assured that your kids become more self-sufficient with each completed chore. As a parent, there's no greater reward.
Photo Credit: woodleywonderworks