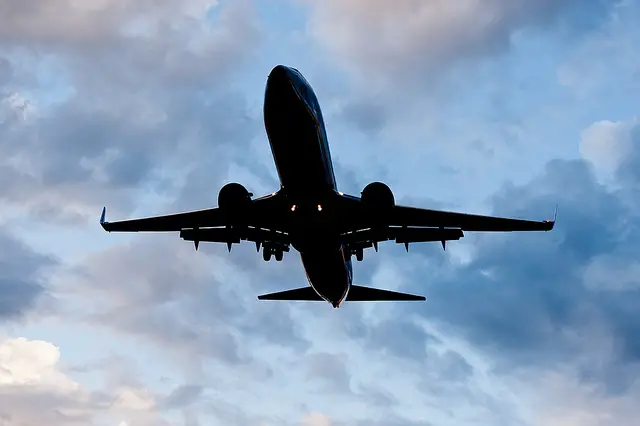 Flying the friendly skies is an efficient and often necessary way to travel, but the cost of such convenience is often prohibitive. From ticket prices to baggage fees to in-flight purchases, these expenses can take a big chunk out of your vacation budget before you even get to the airport. Error fares, however, help alleviate some of the financial drain.
What's an error fare? Essentially, they're glitches in the airlines' systems that appear online for a significantly lower price than normal — but you have to act fast to get them! The trick is finding them before the airlines do.
How Do Error Fares Happen?
Two ways: the computer program the airline uses is on the fritz or a human has entered incorrect information.
"Airlines and online booking sites run on pretty complex systems," says Calvin Iverson, spokesperson for TravelPirates.com. "With so many moving parts, glitches are bound to occur. All it takes is someone forgetting a zero, or typing a one instead of a nine, for deal hunters to find some treasure."
How Do I Book An Error Fare?
According to TravelPirates.com, there are four very important steps to follow when booking an error fare:
DON'T contact the airline or booking website
Book as soon as possible
Book with a credit card, not a debit card
DON'T book any other travel arrangements
Why shouldn't I contact the airline?
When you make a mistake at work, what happens? Your boss wants it corrected immediately. The same goes for airlines; if you alert them to an error in pricing, they're going to fix it ASAP. You're basically ratting yourself out, and you'll have nothing to show for it but the bruise on your bum from kicking yourself.
Why should I book as soon as possible?
Once the airline flags the error, it will be removed or updated in a flash. If you get to it before they do, however, you're usually home free.
"Pricing mistakes can last from minutes to days," Iverson explains. "So book your tickets quickly. If you change your mind, booking from the United States should grant you 24-hour penalty-free cancellation in the original method of payment."
Why should I book with a credit card?
Your payment will go through quicker with a credit card versus a debit card, which will help you lock that fare down before it's gone. You'll also have an easier time getting your money back if the fare is not honored by the airline.
Why should I avoid booking other travel arrangements?
Even though you've snagged a great deal with your error fare, don't rush to book other accommodations, like hotel and car rental. Wait a few days to see how the situation pans out; about 72 hours according to TravelPirates.com. If the airline catches the glitch in time, they may not honor your booking — so you don't want to be stuck with other reservations that may not be refundable.
Don't waste your time fighting the airline if they cancel your error fare. You don't have a right to that fare, and letting it stand is at the discretion of the airline. Bickering with customer service is unlikely to help.
Are Error Fares Limited to Airlines?
Error fares exist throughout the travel industry; you can also find them for hotel and resort stays. Error fares occur on all grades of airline seating, including economy, business and first class — but the latter two are rarer and are less likely to be honored by the airline because it's a bigger financial loss for the carrier.
How Do I Check My Ticket Status?
To prevent the airline from catching wind of their error fare and canceling it, you have to be resourceful when checking your ticket status.
"There are many tools out there for finding out the status of your ticket, like Check My Trip," Iverson says. "The site gives real-time access to your ticket information. Just make sure to never share the information from this site with anyone."
How Awesome Are Error Fares?
Take a look at some of these amazing deals that have resulted from past error fares:
Washington, D.C. to Santiago, Chile from $171 Round Trip
Dominican Republic All-Inclusive Resort from $26 a night
East & West Coast to Cities in India from $244 Round Trip
New York to Cebu, Philippines from $171 Round Trip
Bali 5-Star Hotel from $.01 a night
How Can I Get In On This Action?
The best advice for finding mistake fares is signing up for as many flight deal notifications as possible.
Traveling YouTube couple, Kara and Nate, have published their own "Mistake Fare Manual." Nate details a couple tricks to booking amazing trips like the ones he's taken from the US to South Africa for $300 and Thailand for $225, and a business class flight from Brazil to Hong Kong for $700.
"There are paid options like my own flight deal notification app which sends 20-30 flight deal notification every day," he says.
Booking mistake fares is an art. Those who master it can ultimately fly around the world while paying a fraction of what other passengers pay for the exact same seat.
If you've ever booked an error fare, let us know about it. Happy travels!
Photo Credit: Nikos Koutoulas