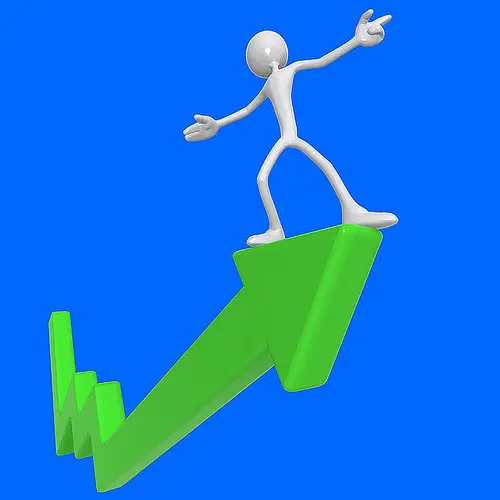 Investing is essential for laying the foundation to your future. Wise investing will help provide the retirement dream that you've always wanted. Luckily, there are dozens of different ways that you can kick start your investing to get where you want to go — even if you're late getting started. Here are five of the biggest:
Maximize Your 401k
Your 401k is the best way to jump start your investing portfolio if your company offers one. Most companies have a matching program that they use to incentivize their employees — so not taking part is like leaving free money on the table. These programs are simple to use and they're a great way to maximize your investment potential.
Earn Extra Cash
Of course, one way to increase your available investing cash is to increase your income. While you probably can't walk into your boss' office and demand a raise, there are millions of ways that you can earn extra money in your free time. Some of the easiest ways to earn spare cash is to sell some of your old goods or take on some freelance work, like becoming an Uber driver.
Open an IRA
If you've already maxed out your 401k limit, then open up an IRA account. An IRA allows you to invest your hard-earned money without the massive tax implications.
There are two separate IRA accounts to choose from: a traditional IRA and a Roth IRA. Both have advantages that you'll need to weigh before choosing which one works best for you; the main difference is when the taxes are taken out. With a traditional IRA, taxes are paid upon withdrawal. Conversely, Roth IRAs are taxed before you make the contributions. In most cases, a Roth IRA is the best option — but it ultimately depends on whether you think you'll be in a higher tax bracket today or in the future.
Invest in Real Estate
Real estate has one of the highest return on investments there are, but there are risks too. One way to invest in real estate is to simply purchase real estate and rent it out. With this technique, you'll be responsible for managing the properties and finding tenants. This is a hands-on approach to earning money for your real estate investments.
Another alternative is to put your money in a real estate investment trust; these are managed by professional real estate companies.
Use a Robo-Advisor
Thanks to the Internet, investing is easier than ever before. For example, you can supplement your investment portfolio by using an online robo-investment advisor — and there are many popular investment websites to do for this. Best of all, you can start investing your money in a matter of hours. Simply create an account, set your goals, deposit your money, and Betterment does the rest for you. The website then automatically invests your money based on your goals and distributes the money into different investments for your stated risk preference.
The Bottom Line …
Investing is an important parts of your personal finances. Even so, while everyone sees the importance of investing, very few people are properly planning. Remember, the earlier you start, the more potential your portfolio has to make the most of your money.
Photo Credit: o5com