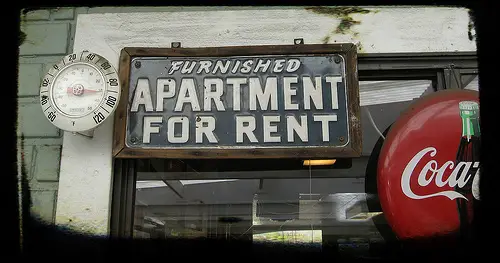 If you are moving to Australia and would like to make a living off of property investment or starting a real estate business, there are many steps that you need to take in order to make this a success. Investing in properties is more than just finding a beautiful home and selling it right after purchasing the building. You need to make sure that you utilize the proper 457 visa homes loans so that you have the money that is needed to both buy a property and turn it over if it is in need of repair work. Knowing and understanding these tips will help you to become more of a success in terms of property ownership.
Getting the Right Loans and Mortgages
For individuals who are moving to Australia and do not have citizenship just yet, obtaining 457 visa mortgages is the best way for them to buy properties and get money that they need right away. Having a loan and mortgage will help you to afford the house, since most people do not have the cash outright to just buy the property. The best thing to look for in a good mortgage would be a lower interest rate. The interest rate can either make your mortgage payments very high or very low depending on its number.
Finding the Right Properties to Invest In
The most important thing for you to do if property investment is something you're interested in would be to find some of the best homes and properties for sale in prime locations. Don't just buy a house because it is available on the market, you want to make sure that the house you're buying can either be sold again quickly or rented out if this is something you would like to do for yourself. You should take out a loan if the property you're buying needs a lot of repair work before it can either be sold again or rented to the public.
Know What You Want in Property Investment
Getting non resident mortgages and loans to afford a home is a great way to begin investing in property while in Australia, but you really need to know what you want in terms of property investment. If you would like to rent out the properties you own, you need to learn more about proper rentals and how to work with people who want to rent out the home or apartment that you own. If you want to sell a house after buying it, it is imperative that you put some money aside to fix up the building before putting it back on the market. By getting loans and good mortgages, it'll be easier for you to afford these things.
Protecting Your Investment
Getting the right tenants is pretty easy if you put your property in the hands of a trustworthy real estate agent. University dorm rooms are virtually non-existent, so it's often a profitable exercise to furnish the home, and rent it out to three or four university students. If you have bought an apartment, condo or other unit, remember that in addition to paying your mortgage, you will also have to pay corporate fees. If you decide to remodel the house, and then flip it for profit, remember that in Australian you do have to pay capital gains tax on the difference,
Photo Credit: turkeychik