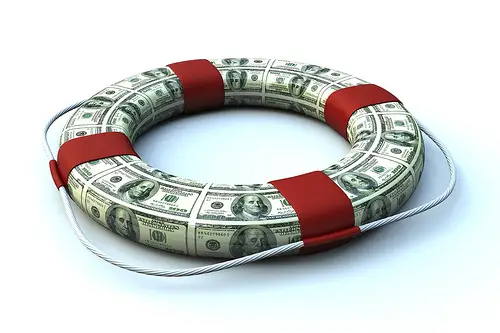 Believe it or not, a recent survey found that nearly 7 in 10 Americans have less than $1000 in savings. And while I can at least partially understand why those living on very tight budgets may have trouble accumulating a large amount of savings, I fail to see how anyone making more than six figures annually can fail to set aside an emergency financial cushion for the future. In fact, 73% of people who admitted not having even $1000 in savings earned more than $100,000 annually.
Unbelievable, isn't it?
The Honeybee and I are on the other side of the spectrum, as we actually keep three everyday household savings accounts — not including my retirement savings — that we rely on to manage our day-to-day finances: a "mad money" account, a "rainy day" fund, and an "emergency savings" account.
What's the difference between our rainy day fund and the emergency savings account? Well, we keep the rainy day fund for short-term, relatively low-impact financial storms of less than $2000 such as a major car repair. Our emergency savings account is for longer-term crises such as a job loss, medical issues and other unanticipated events capable of putting a huge dent in your finances — as such, it's much bigger than our rainy day fund.
At the beginning of October our emergency fund had a little more than $16,000 in it. Then, a week later we were hit with one of those rare events that made us glad we had the fortitude and discipline to gradually sock away enough cash over time to maintain a robust emergency fund: our 20 year-old air conditioning unit died.
Of course, rather than wait for the furnace to kick the bucket too, I decided to do the right thing, bite the bullet, and replace the entire HVAC system.
Needless to say, HVAC replacements aren't cheap — which is why yours truly almost died when he saw the bill. How much was it? Well … take a look for yourself: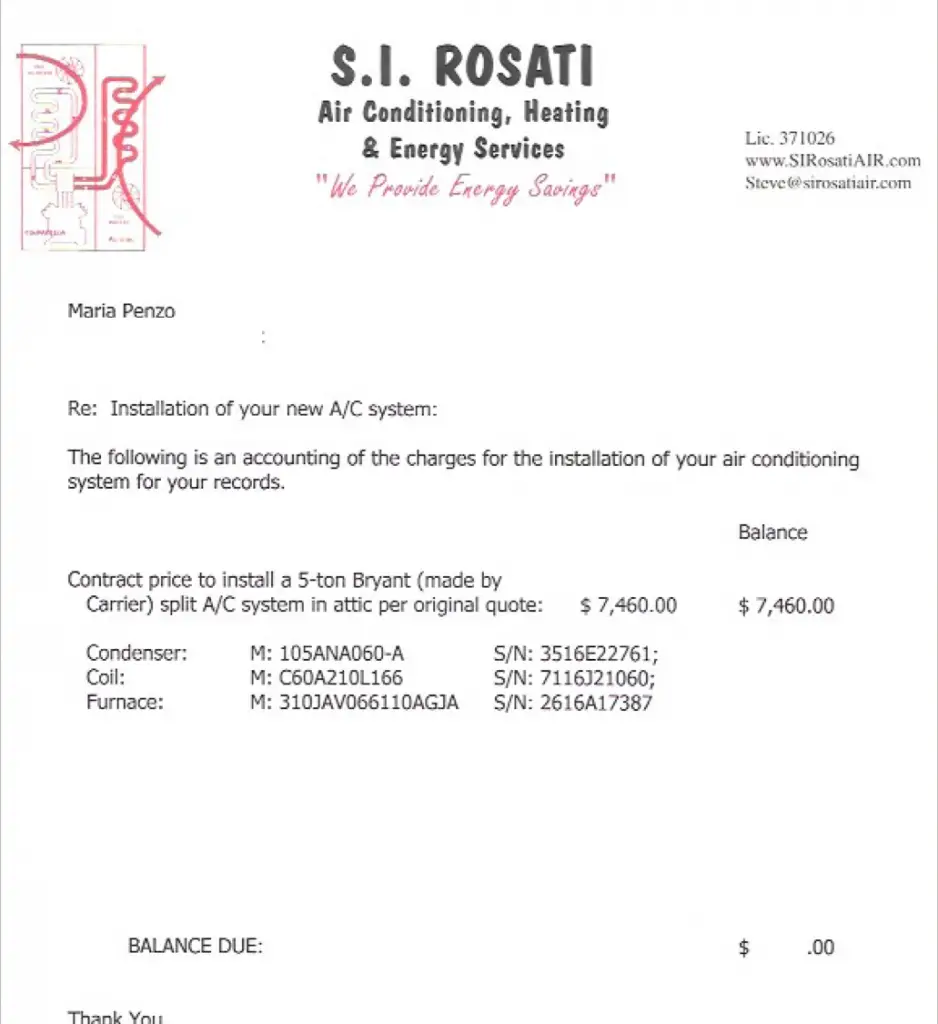 That's not a typo, folks. It's $7460.
I'm just thankful we had the cash in our emergency fund to cover that little unexpected expense — without the need for a credit card or emergency loan — especially so close to the holidays.
It's also a great example of how keeping an adequate savings cushion on hand can provide your household with a rock solid financial hedge against the unexpected — and, in the process, help you stay in better control of your life too.
Photo Credit: StockMonkeys.com