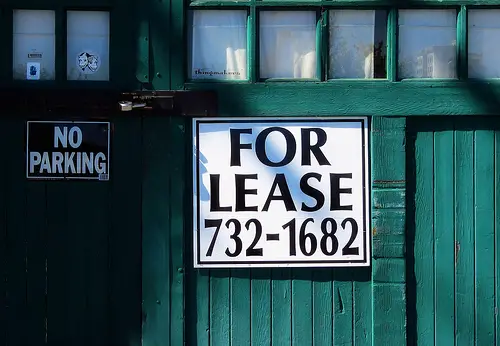 Calling all renters! Let's take a look at all of your previous living situations. By now, I'm sure you have dealt with your fair share of landlords, both extremely accommodating as well as a few uncooperative. You've forked over several down payments, which have been eaten away by the flooded washers and leaking faucets. You've had dreams of redoing the outdated kitchen, revamping your master bathroom, or even painting the bare walls, but your lease forbids any structural changes.
Now, as you are dotting your I's and crossing your T's on yet another rent check for your very underwhelming apartment, all of these instances flood your mind and the feeling of frustration seeps in. After years of landlords, leases, and limitations, renters are itching to take the next step and purchase a home. But are you actually ready?
Buying your first home is a marathon, not a sprint, and those weighing this option must be ready and fully committed. If you are debating the transition, here are five telling signs that you're ready for your first home.
You're invested in the area. Unlike committing to a one year lease, it was found that an average homeowner stays in a house for nine years. Catching up to post-purchase expenses and closing costs alone can take anywhere from three to five years, therefore it is important to really enjoy the neighborhood that your home resides in. Whether it be a great schooling system, an easily accessible transportation system, a large yard, or walkable restaurants and nightlife options, prioritize what community amenities are important and don't settle until the area meets all of the requirements.
You have money saved. Many renters are stoked when they see mortgage rates less than rent payments, but there are a lot of other financial factors to consider. Additional home ownership costs include a down payment, closing costs, other mortgage-related feeds, home maintenance, and repair expenses. That's right, you no longer can call your landlord to deal with a plumbing problem. A mortgage calculator can help renters determine what their costs will really be like with these additional expenses.
You have a steady job. Many mortgage lenders look for people who have held a steady job for the last 24 months because it shows stability and commitment. Moreover, while you might qualify based on your current income, mortgage lenders worry that job hoppers won't keep that income initially provided.
You have established credit. Establishing a good credit score is beneficial in all situations, and a bad credit score may indicate that you're not ready to buy a home. Have you skipped out on paying bills? Are you carrying too much debt? These are questions mortgage lenders will look into and these will ultimately make them wary. Additionally, not having credit can hurt your odds as well. With zero credit history, a bank or lender isn't able to evaluate your payment history and essentially your overall commitment.
You're flexible with the timeline. Home buying is all about timing — sometimes situations happen overnight while others drag out. The current housing market and the number of bidders can greatly affect a homebuyer's timeline, so you have to be flexible for either situation.
Have you met the criteria above? If so it sounds like it's time for you to start making plans for your dream home!
Photo Credit: Scott Hingst