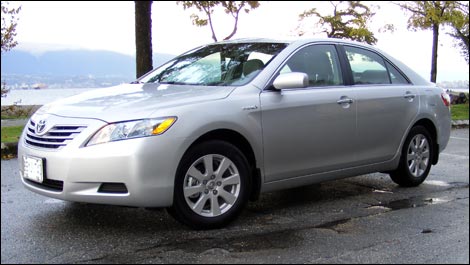 Ah, yes. I remember when I took the plunge and bought a new car of my very own for the first time.
I also remember getting an earful from many of my readers after I wrote about it. Of course, I should have expected it; most of my readers are financially savvy individuals. They know that those who are not only more than happy living without that new car smell, but also willing to pay for occasional maintenance and repair costs, typically end up getting the best deals when they buy used instead of new.
That being said, it's also true that, despite the conventional wisdom, there are very few financial rules of thumb that are 100% sacrosanct, applying to all people all the time — and that includes the oft-repeated mantra that says the only car you should ever buy is a used one.
After all, there's a reason why we call it personal finance. What makes sense for me might be completely unreasonable to you, if only because our financial situations are light-years apart.
In my case, there were more than a few reasons why I felt it made perfectly good sense to buy a new car instead of a used one, including:
I was offered ridiculously-cheap (almost free) financing
I already had a fully-funded savings account
I plan on keeping the car for at least a decade
I could easily afford it
As I've written many times before, the bottom line is that being financially responsible and buying a new car arent necessarily mutually exclusive. In fact, there are times when financially responsible folks can get away with buying a new car — even though the conventional wisdom says that isn't the most financially advantageous option.
Ultimately, however, the "right" decision is going to depend on the state of your personal finances.

Photo Credit: moto123; Infographic: Wheels For Wishes