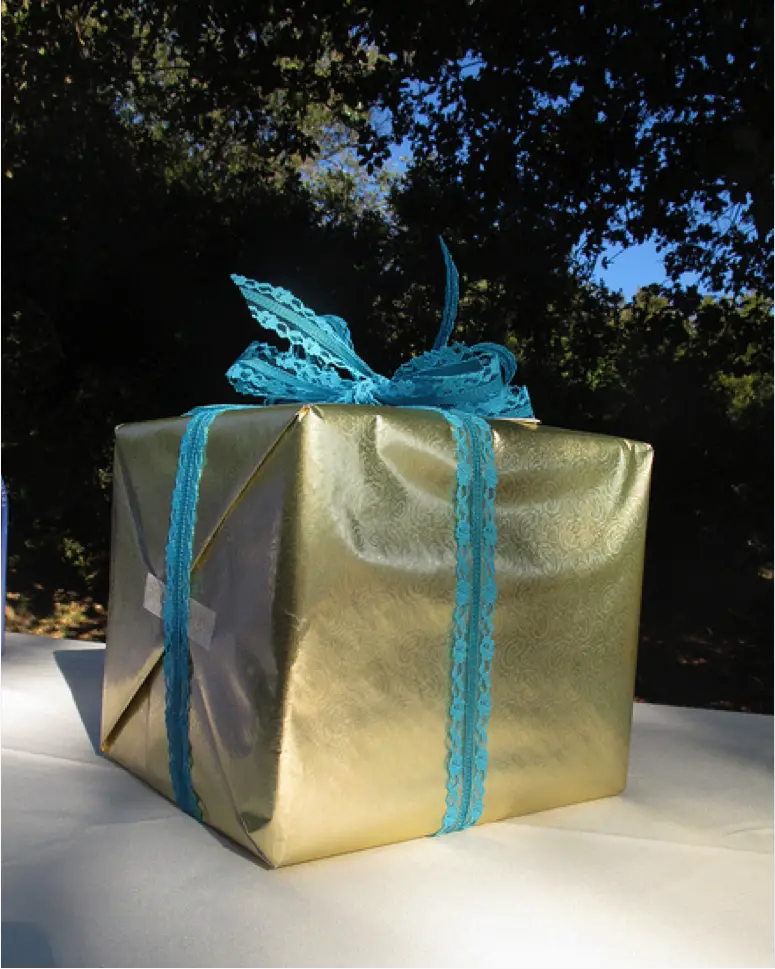 This week the Honeybee and I will celebrate our 25th wedding anniversary. All things considered, our wedding day was a very frugal affair — but that didn't affect our celebration by any means.
And while we were married in May, it turns out that June is the most popular month for weddings — which means there are probably a lot of you out there who are struggling to find a perfect gift right now.
The good news is, after 25 years of marriage — and the benefit of hindsight — I'm going to share with you seven modest, yet enduring, wedding gifts we received and still enjoy today. Yes, 25 years later!
I realize that these gifts aren't guaranteed to satisfy everyone, but hopefully they'll give you some ideas you can build on.
Here they are, in no particular order:
Sauce Pan
Like any good Italian, I make pasta for dinner on a regular basis — and for 25 years I've been cooking my spaghetti sauce in the 16-quart stainless-steel aluminum-clad sauce pan that my Uncle Anthony and Aunt Evelyn gave us. They've both since passed away, but I still think about them every time I cook with it.
Bed Sheets
We still use the 500-thread count bed sheets that my friend Dee gave us as spare bedding for those times when guests stay overnight. Dee, too, is no longer here, but she was a fantastic lady who knew how to pick a truly practical wedding gift.
Hand-painted Porcelain Platter
Before she became a stay-at-home mom, the Honeybee worked as a bankruptcy paralegal. Her boss and friend, Naomi, gave us a gorgeous custom-made hand-painted porcelain serving platter that we still use to this day. Best of all, the platter was personalized with our wedding date on the underside — which comes in really handy every time I forget which day my anniversary is on. Okay … that's a joke. Well, maybe there's a tiny grain of truth there. Maybe.
Customized Shadow Box
My friends, Kyle and Annie, also took the personalized route: a shadow box filled with our wedding invitation and a few other mementos. What a great gift! It's been on display in our home for 25 years, and I never get tired of looking at it.
Steak Knives
A good set of knives is one of those items that everybody needs, but tend to get pushed down on the priority list after you get married; thanks to our friends, Bill and Glenda, we have a beautiful set that we still use today.
Hand-crafted Wooden Rocker
This one arguably stretches the definition of "modest," but the very handsome handcrafted rocking chair my sister and brother-in-law gave us has provided a lot of bang for the buck over the years. The rocker was personally signed and numbered by a guy named Clyde Otto, the craftsman who built it. Trust me: Clyde knows how to make a comfy chair.
Casserole Dish
We received a 2.5-quart CorningWare casserole dish from my friends, Javier and Chaiya. Yes, it's rather unassuming; but its utility is unmatched — and greatly appreciated. I can't begin to count the number of meals that have been served from that dish over the years — although there are a few I cooked that I'd like to forget.
So there you have it. I think the most important take away here is that a wedding gift doesn't have to have a high price tag — or even be clever — to make it special or memorable. It really doesn't.
Oh … and I know what you're thinking: The traditional gift for a 25th wedding anniversary is silver.
Of course, rules are meant to be broken; so the Honeybee is getting Maui instead.
Photo Credit: torbakhopper