On the way home from work today I decided to pull into my infamous neighborhood corner gas station and fill up the gas tank. Judging from the price I paid, it was most likely the most expensive gas in town. As usual.
Now even though my local corner gas station is the last place you'd want to go if you were looking for cheap gas, it does have a few perks. The first one is that I can sometimes get a couple hot dogs — with all the fixins — for 99 cents. I know. But please spare me the "Nightmare on Elm Street" lecture on wiener ingredients because it won't work; I don't care if they're made with chicken beaks, cow teats and/or pig's eyelids. In fact, if that's really true, somebody pass me a big bowl of teats, would ya? Pretty please with a chicken beak on top. (And yes, for the record, I'm a Spam lover too.)
The other perk that my gas station provides are the occasional puzzles next to the gas pumps — presumably to distract those of us who choose to fill up our tanks from observing the rapidly escalating price.
So, Are You Smarter Than a 5th Grader?
This week's gas station puzzle was a real doozy. In fact, it was so tough I really couldn't figure it out at all. Take a look at what I am talking about: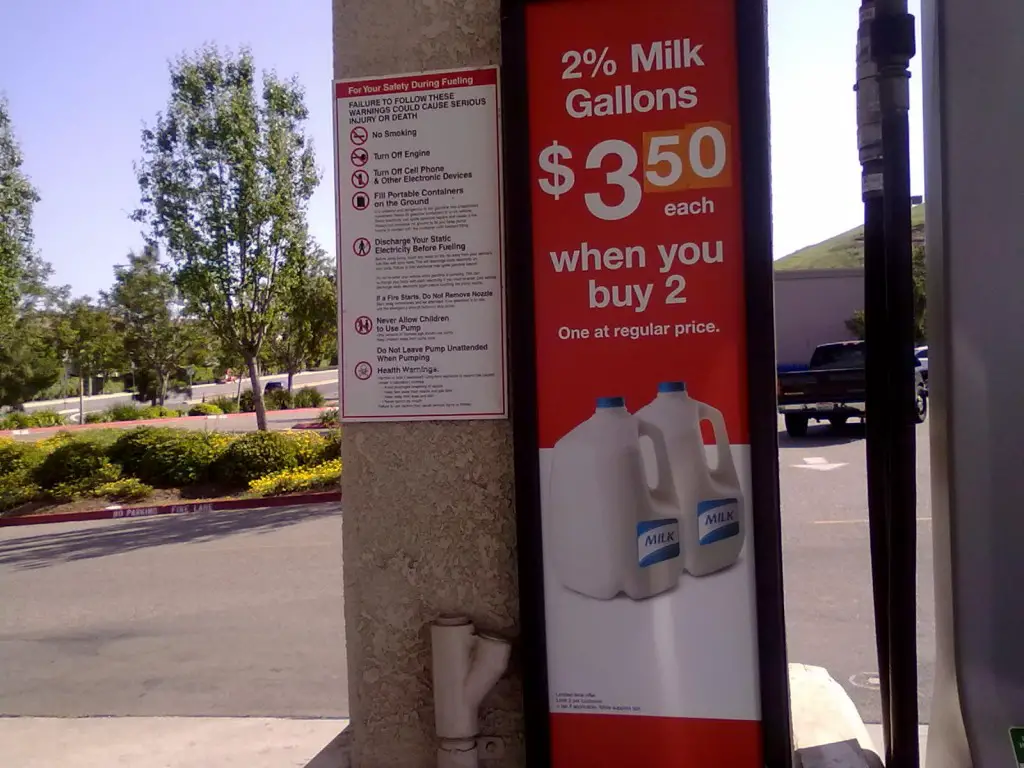 Sorry for the poor photo resolution, but I took this with my cell phone camera and it's the best I could do. Here is the entire ad (including the very fine print at the bottom):
2% Milk
Gallons
$3.50 each
when you
buy 2
One at regular price.
Limited time offer.
Limit 2 per customer.
Plus tax if applicable. While supplies last.
Admittedly, I can be slow at times but, are you as confused by that advertisement as I am? Is this some kind of sick joke?
How can a gallon of 2% milk be $3.50 each if there is a limit of two per customer — but I have to buy one at the regular price? And I thought my previous 5th grade question was difficult.
What am I missing here? Could this be one of those ridiculously difficult Mensa questions? You know, something akin to this: "A guy walks into a bar, pulls a didgeridoo out of his pants, and then orders a beer." (The answer, by the way, is six. At least I think it is.)
Anyway, if anybody out there wants to take a crack at this and tell me what the final bill would be for two gallons of my local gas station's 2% milk, please let me know by leaving your answer in the comments below. For full credit, don't forget to show your work — and no peeking at any other comments (assuming I get some) before giving your answer.
To help you out, let's make the math easier by assuming a gallon of 2% milk at the regular price is $5.00. Thankfully, there is no tax — but please don't tell my local politicians that. We don't need to make this puzzle any harder than it already is.