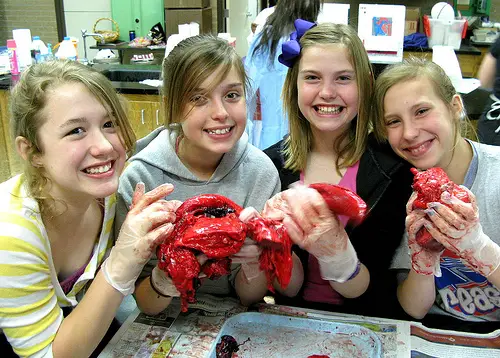 By the time kids leave the 5th grade they should know how to calculate simple percentages, which is one of the most critical mathematical tools we have at our disposal after we become adults.
Thanks to the longtime custom of tipping, restaurants are one of the most common places where this skill routinely comes into practice — or at least they were before COVID reared its ugly head.
That being said, let's assume for a moment that I am a waiter. And let's say that I seat four adults for dinner at the same table who wish to pay for their meals with separate checks. Let's also assume that all four diners order the exact same thing to eat and drink, and that they experience the exact same quality of food and service. I then give each of them their bills (with identical totals).
Okay, Len, what's your point?
I strongly suspect that, even though the service, food, and orders were identical for everyone, I'd stand a better chance of being declared People's Sexiest Man Alive than getting the exact same tip from everybody.
Don't believe me?
Here's a Little Tipping Experiment…
What follows is a different hypothetical scenario. After reading it, can you tell me how much the tip should be?
The Scenario:
You've just had dinner at a neighborhood restaurant you go to several times a year. For the purposes of this experiment, let's assume it's similar to a Chili's or Applebee's.
The service was average; there were no major flubs by your waiter, but it wasn't excellent service.
The food was good, except for the side salad which was terribly wilted — it was graciously taken off the bill by the manager.
At the end of your meal, you are presented with the following itemized bill:
Coke $2.95
Potato Skins $7.95
Side Salad $4.95
Side Salad -$4.95 (Comp.)
Cheeseburger $11.95
Chocolate Lava Cake $4.95
Subtotal: $27.80
Tax: $2.22
Total: $30.02
After agreeing with the bill's total, you choose to pay with your credit card.
So, Are You Smarter Than a 5th Grader?
Again, I want to know what the tip should be. Obviously, there is no right answer here; everybody is different when it comes to tipping — but I am really curious to see just how varied the tip amounts would be for this experiment.
Of course, this experiment will be a major flop if I don't get at least four readers to participate (but the more the merrier) — so I'm counting on you to not leave me hanging!
Leave your answer in the comment section below — and remember, you're on your honor to not look at any other reader answers until after you've submitted your own. Besides, the last thing you need is to see my ugly mug one day soon on the cover of People.
Photo Credit: OakleyOriginals