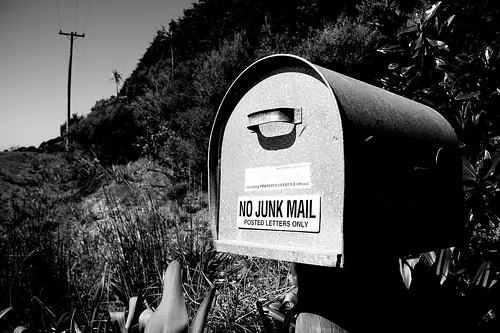 Hi Len, I am an avid reader of your website. Thanks for all the great information you share. It's helping my friends become smart with our resources. I'm planning on buying a car soon. I'd like a decent car that won't give me too many problems. I'm not sure if I should pay in full for an older model, or put a down payment on a new one. I'm thinking that putting a down payment on a new car will help build my credit, but I don't want to feel I owe anyone on something which isn't an investment. I would appreciate your idea on which option is best. — Ama
Hi, Ama. I'm glad my website has been helpful to you and your friends! I think you answered your own question when you said you don't want to feel you owe anyone on something that isn't an investment. Remember, you can build your credit in other ways besides getting a loan for a new car and making regular payments. One of the best ways to do that is by getting a credit card and make monthly purchases on it for everyday living (groceries, paying utility bills and other expenses) and paying off the credit card in full every month! You can also build your credit by simply paying all of your bills on time. For more ideas, please refer to an article I wrote about awhile back on 40 ways to improve your credit score. Best wishes on the hunt for a replacement vehicle!
Hello Len: We think you're spot on, as far as the risks of hyperinflation and the collapse of the dollar. However, we still have money tied up in investments, and wonder what we should do. Both my husband and I are retired with government pensions. We own a house with a mortgage and a small condo in a warm climate that's paid for. If things go wrong, I'm afraid that our pensions would be affected. One thought we had, was renting out the small condo and getting an income from that. Would it make sense to use some of our investment money to buy another rental property? Should we invest in precious metals instead? I'm thinking about income potential in case our pensions become decimated. Is real estate another possible real asset to invest in? With all of the past issues in real estate, we are understandably nervous. But we would not be "flipping" the property, just renting it out. Thanks so much for your valuable advice.
— Alice
Alice, while we both know there is almost certainly an impending financial system train wreck ahead of us, it's impossible to say exactly how it will play out with even 90% accuracy — and that is the unfortunate dilemma we all have to deal with. I'm handling this by minimizing my financial risk wherever possible by ensuring my return of investments rather than return on investments. The nice thing about precious metals is that they will act as a bridge to the next monetary system — whatever that turns out to be after the current dollar-based system is replaced (or at least sharply devalued). Only then would you use those precious metals as the capital for starting a new business, or making new investments. For example, at current prices, the median US home is valued at approximately 12,500 ounces of silver. In the event of a currency failure, I expect the median will fall to just 500 ounces of silver — or less — as confidence evaporates and the value of currency and other paper-based financial instruments decline sharply compared to gold and silver. In short, physical precious metals minimize risk by allowing their owners to be patient — as a result, folks like me can sit back, wait for history to play itself out, and then invest accordingly, when we have more clarity.
If you have a question you'd like me to take a crack at answering, send it to: Len@LenPenzo.com — and please be sure to put "Mailbag" in the subject line.
Photo Credit: gajman