Every once in awhile, I come across something that causes me to scratch my head in utter bewilderment and ask, "Was that really necessary?"
It usually happens when some company makes a change in the name of improved customer service, a better product, or lower costs when, in fact, it actually does no such thing. Instead, the change ends up being nothing but progress for the sake of progress.
This weekend was one of those times.
Until last week, whenever I received an updated credit card in the mail, I tossed my old card in the trash after cutting it up into two or three pieces; most people do the same thing because it's quick and effective. And why not? If the credit card pieces are buried among the rest of your weekly trash, the odds of a petty thief finding them and then stealing the number are extremely low — especially considering most people get an updated card only once every few years.
So imagine my surprise when I encountered the latest credit card company gimmick: including a postage-paid business-reply envelope so they can dispose of the old cards. Yep! Here's a picture: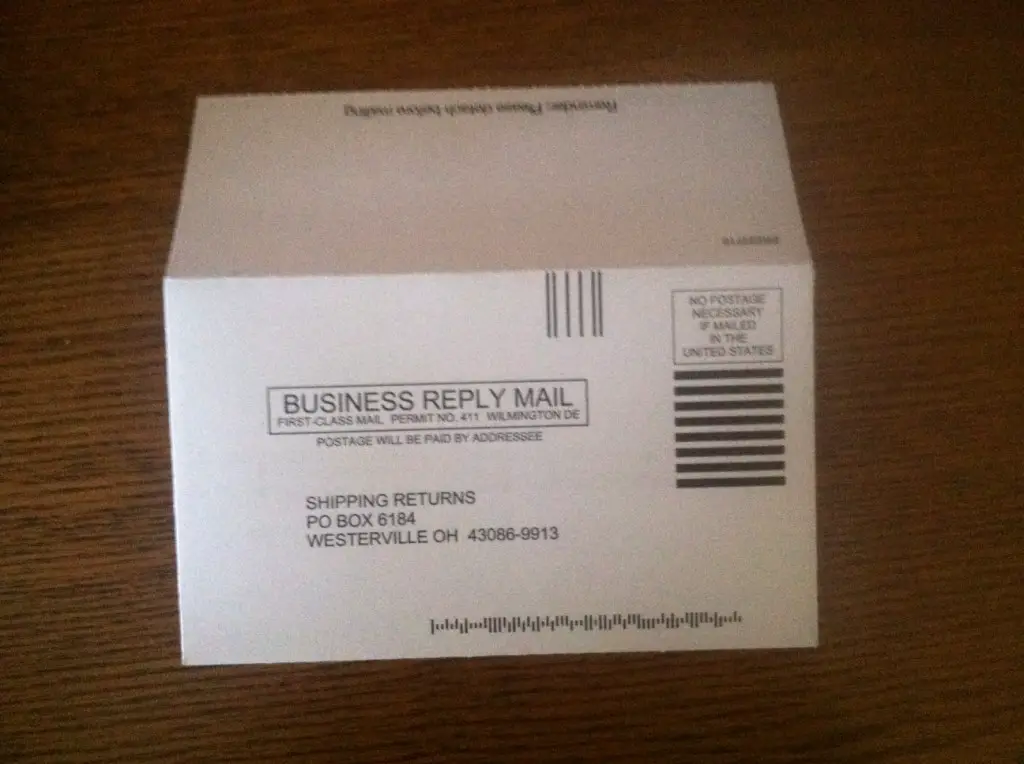 I was surprised by the sturdiness of the envelope; it was made of very thick card stock. The envelope was also designed with separate pockets for holding two perfect credit cards (one for mine and the other for the Honeybee's). As an added bonus, it came with a heavy-duty adhesive label to ensure that the flap doesn't come undone in transit — so no licking was required. Here's another picture:
Here's the thing: I'm not sure how this "improvement" is any better than a pair of scissors and a trash can.
You can bet that the prepaid-postage business-reply mail — and the relatively high-quality envelopes — are expenses that will ultimately be passed on to us customers.
As for offering increased security … I don't think so. Those expired cards are arguably more vulnerable sitting in my mailbox than hiding in a random trash-can garbage bag filled with all kinds of disgusting waste.
Hey, you don't think all of those envelopes end up going to a single credit card company employee who spends her day cutting up old cards with a pair of scissors and tossing them in the trash, do you?
Don't get me wrong; I think change is good when it makes sense and is applied for the right reasons. Unfortunately, this isn't one of those times.
Photo Credit: dno 1967b