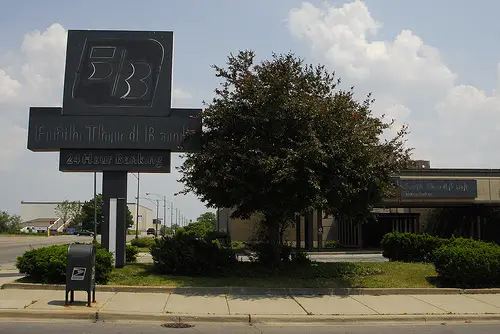 Even with all the advancements in banking technology, there are still millions of Americans without so much as a checking account. Luckily, more bank-by-phone programs are becoming available for those without the ability to bank. Here are just a handful of handheld ways bank-by-phone programs are giving tens of millions of Americans a financial chance.
The Banking Landscape
More than 70 million Americans don't have checking accounts or avoid banking altogether. The question is why? Well, there isn't any one reason that a great number of Americans go without the financial security of banking, but there are plenty of factors that contribute to the anti-bank mentality:
A Lack of Understanding. Simply put, many Americans don't understand the way banks operate, from the services they provide to the associated fees to opening and balancing a checking account. This absence of banking know-how encourages overall avoidance.
Access to Services. Many Americans don't have access to banking institutions because the services aren't available in their area, or the banks themselves don't offer any checking and savings services to people of certain income levels.
The Fees. There are a number of Americans who choose to avoid banking institutions because of the high fees associated with opening and closing accounts as well as transferring money and making ATM withdrawals.
The Trust Factor. Due to the number of cyber crime cases associated with banking institutions, many Americans choose not to bank because they don't trust that their finances are safe and secure.
How Bank-By-Phone Makes Financial Life Easier
The idea behind bank-by-phone programs is to make it easier for people without checking accounts to open an account without the hassle of dealing with a bank. Many cellular providers are offering bank-by-phone programs that make banking as easy as signing up for a checking account at the mobile carrier's retail store. From there, the cellular provider basically becomes a bank teller.
For example, T-Mobile, one of the leading bank-by-phone providers, makes the process as streamlined as sending customers a Visa debit card in the mail once they've signed up for a free checking account. All it takes is a cash deposit that activates the no minimum balance account. In addition, if customers choose, they can also get T-Mobile's Money Mobile app that makes the banking process that much easier.
No More Fees
One of the biggest draws of bank-by-phone programs is the fees, or lack thereof. Many banks charge service fees like sign-up charges, ATM withdrawal fees, and even fees for transferring money between accounts. Likewise, Americans without access to a checking account pay massive fees for using check cashing services.
With bank-by-phone programs, the fees are simply taken out of the equation. This includes everything from maintenance fees to check cashing and depositing fees. Because many bank-by-phone programs offer no minimum balances, there are no overdraft fees. In addition, if customers use ATMs within the program's network, there aren't any ATM fees either.
The Benefits Continue
Bank-by-phone programs aren't banking institutions, so they're able to offer customers new and exciting benefits when it comes to opening a checking account. Aside from the main benefit of zero fees, bank-by-phone programs have a number of built-in benefits that are all part of the new mobile money territory.
More Access. Because bank-by-phone programs like the one T-Mobile offers are turning cellular storefronts into bank branches, there's more access to banking because mobile phone storefronts outnumber traditional banks. Additionally, banking-by-phone gives customers unparalleled access to their accounts at anytime from the comfort of their own smartphones.
Mobile Check Apps. Depositing a check is sometimes a hassle, but many bank-by-phone programs offer deposits-by-phone. In other words, customers can deposit a check by simply taking a picture of it with their smartphone.
Security. There are also built-in security benefits when it comes to banking-by-phone. Because the all-encompassing mobile platform is in a constant state of change, malware and other viruses aren't sophisticated enough to breach mobile software. This translates to less security threats for bank-by-phone customers.
So you see, when cellular providers add banking to their list of services, checking accounts can become a reality once again for millions of Americans.
Photo Credit: nitram242