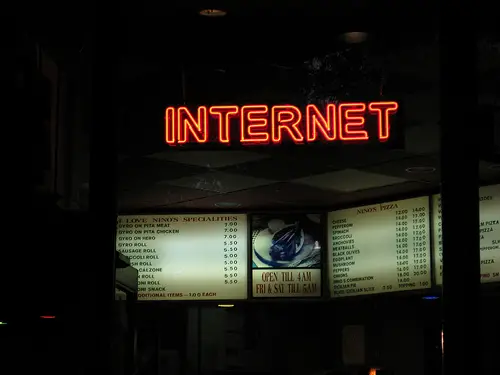 Do your weekend adventures leave you with little balance to survive the month? Do you always find yourself looking for your calculator whenever an expense stares you in the eye? Then maybe you could start exploring the option of working part time to manage your expenses better.
If that sounds like a tough task, then here's a more manageable alternative: The World Wide Web has opened up the gates for many smart people, enabling them to work towards creating reliable sources of part time income. It is courtesy of the reach and penetration of the Internet that even teenagers have started earning decent incomes, thus making large leaps towards self sufficiency.
With that in mind, here are a few concrete options that the Internet can offer you. By exploring these options, you could easily start earning enough to manage all your expenses for the month.
Set up an online shop and begin on a business journey
There are so many youngsters and teenagers out there who have leveraged the reach of Internet to create smart web stores. These are among the most highly beneficial Internet-empowered businesses. Not only do you begin enjoying profits right away, but are also able to scale your business up with time, and transform a part time activity into a full-fledged business.
The good news is, you won't have to spend much; with just a domain, you can set up a cool web store and begin selling products. If you have the bandwidth of a little investment money, you could purchase utility products in bulk, and sell them at some profit per unit online.
However, if you don't wish to spend even a single penny from your side, then you could depend on free classified-ad websites to post listings about your old and discarded stuff. Of course, there's always eBay for a complete selling solution too.
Freelance your way to a considerable income, that's if you have a sellable skill
Do you know how to do HTML coding, or are you a WordPress expert? If so, why don't you help start-ups get their website problems solved by offering your services?
Do you write well? Why not consider offering content writing services for all the webmasters out there? Of course, these are just a couple of the many skills that one could possess.
The fact of the matter is that there are always people looking for skillful freelancers who can offer them acceptable services at reasonable prices. Moreover, the World Wide Web allows the demand to meet supply on an open platform. So, if you have some skill, you can leverage it to create handsome income streams. Slowly, you could learn the tips and tricks of the trade, and could easily scale your operations up. By packing your skills in the form of a service, you can expect great results.
Express, submit, count your cash and get paid to fill out online surveys
Does that sound too good to be true? Well, believe it! Consumer product companies require a ton of genuine data pertaining to the beliefs and opinions of consumers like you, and they don't mind investing some amounts into this activity.
Paid survey websites act as the common ground for you as a contributor to the pool of valuable information for the companies, and the marketing research departments of these companies. When you subscribe to a paid survey website, you receive paid survey participation opportunities every now and then, and can easily convert these opportunities into a pretty decent monthly inflow of money.
The more surveys you will out, more efficient you become at understanding the questions and responding swiftly to them.
Photo Credit: aubergene